This year, Google has announced two new Nexus smartphones, instead of the usual one. One of the Nexus phones is made by LG, named as LG Nexus 5X, while the other is the Huawei Nexus 6P. The Huawei device is likely to be priced at Rs 39,999 while the LG Nexus 5X is to be priced at Rs 31,900.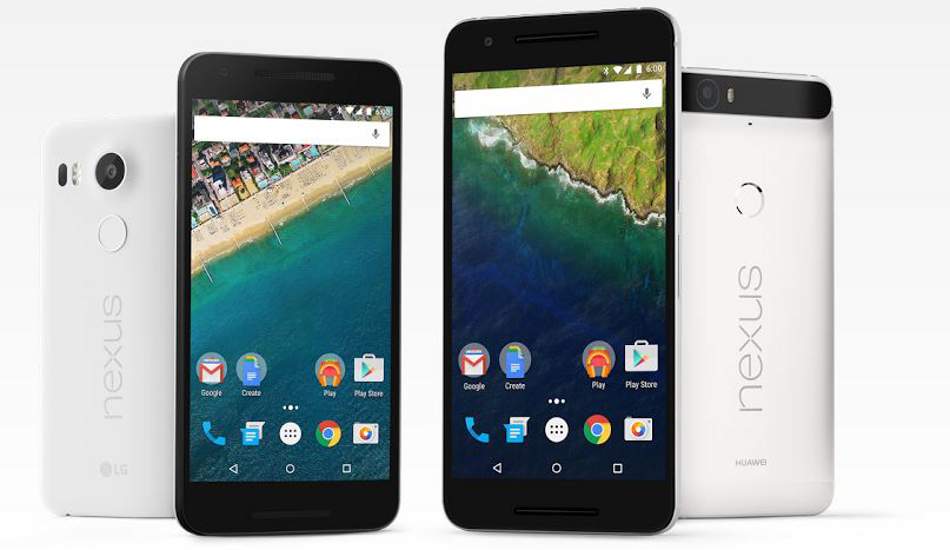 Note that last year, Google unveiled the Motorola made Nexus 6 in October and launched the same in India the following month, i.e. in November 2014.
So this time also we expect the new Nexus phones to be launched in India in 1-2 months as this is also the festival times and most companies bring their new devices to cash in on the festival spirit.
Ofcourse you must be pondering about the differences between these two devices. Thus, here we have compared their features to give you a general idea about the smartphones.
Read on to see what both the new Nexus' offer.
Design
There are some distinct design elements that set these two phones apart from each other. To start with the Google Huawei Nexus 6P has a big, horizontal, bulging rear camera panel that seems inspired from the older Nokia Pureview smartphone. There are minute design elements like aluminium strips and classy finishing gives it a rich look. However, it comes in only black and carbon black colours.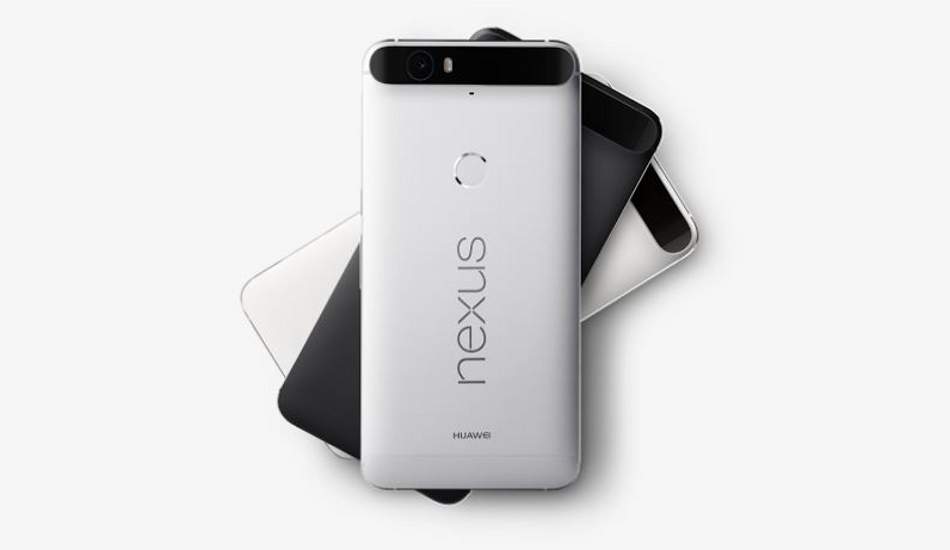 On the other hand, the LG Nexus 5X is plastic but colourful – it comes in white, black and navy blue colours. It has a circular rear camera panel and looks just like any other smartphone in the block.
However, from the front it is very difficult to distinguish the two.
But let me remind you that the Huawei Nexus 6P is a much bigger device with a huge 5.7 inch display while the LG Nexus 5X has a smaller yet not so small 5.2 inch touchscreen.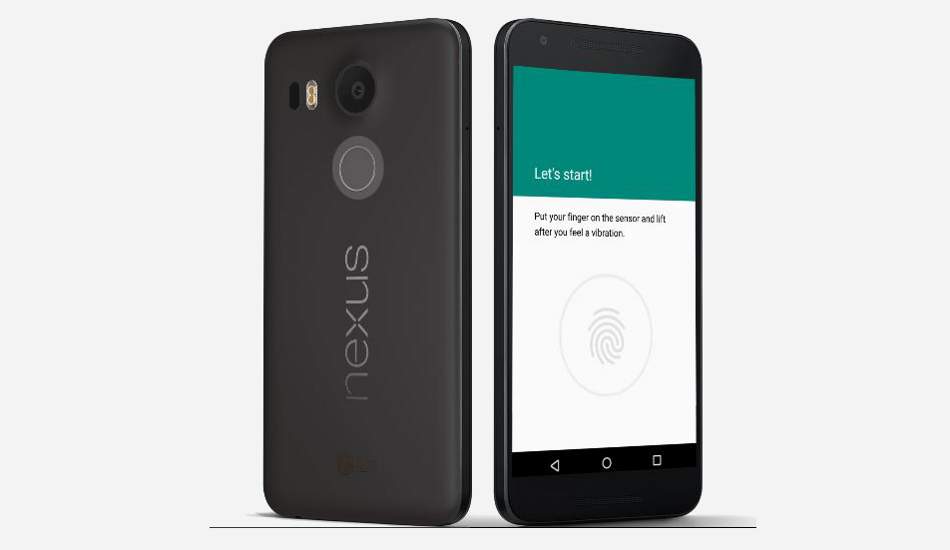 In terms of figures, the Huawei Nexus 6P measures 159.3 x 77.8 x 7.3 mm and weighs a significant 178 grams. On the other hand, the Google Nexus 5X measures 147 x 72.6 x 7.9 mm and weighs 136 grams.
Display
The Google Nexus 5X is armed with a 5.2 inch display IPS LCD display with a full HD resolution, that is 1920 x 1080 pixels, and is protected by Corning Gorilla Glass 3. The Google Nexus 6P, on the other hand, has a larger 5.7 inch AMOLED display with a Quad-HD display (2560 x 1440 pixels) protected by Corning Gorilla Glass 4.
Processor & Memory
The Google Nexus 6P is armed with the Snapdragon 810 chipset that has an octa-core processor, clocked at 2.0 GHz, and has huge 3 GB of RAM. It comes in 32, 64 and 128 GB internal storage variants.
The Google Nexus 5X has the Snapdragon 808 chipset that comes with a hexa core processor with maximum clockspeed of 1.8 GHz, 2 GB RAM and Adreno 418 graphics processor. It is available in 16 and 32 GB variants.
Like other Nexus phones till date, these two too don't offer expandable storage slot.
Software
Both the phones come with the latest Android Marshmallow and has thus similar features.
Battery
The Google Nexus 5X is armed with a 2700 mAh battery, while the Google Nexus 6P has a 3450 mAh battery. Both come with USB type C with reversible connector as well.
Camera
The Google Nexus 6P has a 12 megapixel shooter with 1.55µm pixel size and an aperture of f/2.0. It has laser auto focus feature and can record videos in 4K resolution. In the front, it has an 8 megapixel selfie shooter which can also record HD videos.
The Google Nexus 5X is armed with the same rear camera but has a 5 megapixel selfie shooter.
Connectivity and Sensors
Both the Nexus 6P and Nexus 5X come with one nano SIM slot, 4G connectivity, dual band WiFi (a/b/g/n/ac), WiFi Direct, DLNA, WiFi Hotspot, Bluetooth 4.2 (A2DP, LE), GPS with A-GPS and GLONASS, and NFC.
Both the smartphones also have the fingerprint sensor for additional security. Besides, they have Accelerometer, gyro, proximity, compass, barometer sensors.
Price
In the US market, the Nexus 5X's price starts from $379 onwards (Rs 25,000 approximately for the 16 GB model) while the Nexus 6P's price starts from $499 onwards (approximately Rs 32,800 for 32 GB model). The devices may not be offered for exactly the same price tag in India but they will have the same cost difference here too. So basically, Google did what Apple did not repeat this year – i.e. to launch a cheaper version of the same phone (remember iPhone 5C?).
Wrapping up
The Nexus 6P has a much better processor, front camera, bigger and better display and most importantly looks much more aristrocratic – all these for just about Rs 7,000 extra. So it is up to you decide which one you would go for this festive season.