Gionee has announced the new Octa-core mobile chipset bearing Elife S5.5 claimed to be the slimmest smartphone of the world. Gionee Elife S5.5 is priced at Rs 22,999 and packs Octa-core MediaTek mobile chipset. The Elife S5.5 is set to compete with Micromax Canvas Knight smartphone bearing Octa-core mobile chipset and priced at Rs 19,999.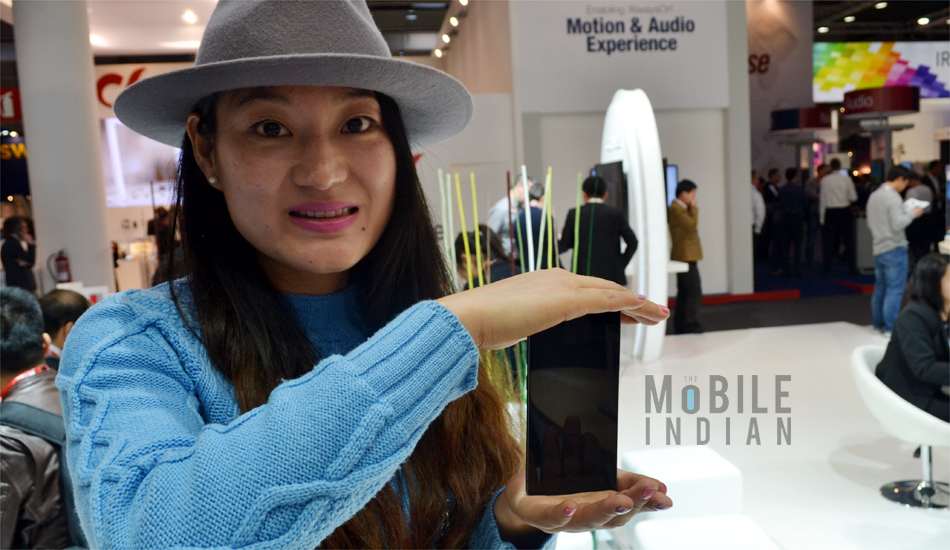 Both Micromax and Gionee are bullish about selling their features-loaded smartphones in the Indian market. Gionee Elife S5.5 includes a competitive hardware in thin profile and set to compete with other handsets as well. We take a closer look at how Canvas Knight stands against the Elife S5.5 in specifications front. Both devices run Android 4.2 Jelly Bean version while the Gionee Elife S5.5 offers a simple looking Amigo user interface on top of it.
Design
Micromax introduced the Canvas Knight to portray it as a Knight by placing the hardware inside a metallic chassis. To make it more appealing, the rear panel of the Canvas Knight carries a coat of glass to make it shiny. On the other hand, the Gionee Elife S5.5 also comes packed in a thin metallic chassis and a coat of glass at the back for stylish appeal. Both devices do feature similar design and treatment but can be poles apart when held.
The two devices are totally different at the back due to the placement of camera and the treatment given to it. Canvas Knight has slightly protruding portion to accommodate camera module with lens. While the Elife S5.5 puts the camera with LED flash in one corner.
The Elife S5.5 measures mere 5.5 mm thick and indeed is world's slimmest smartphone yet. Meanwhile the Micromax Canvas Knight measures 7.3 mm thick and obviously look a bit thicker in front of S5.5 but might not in front of other devices.
Hardware
Both smartphones feature an Octa-core mobile chipset solution from MediaTek. The Canvas Knight offers Octa-core MediaTek MT6592T mobile chipset clocked at 2 GHz and paired with a quad-core Mali-450MP4 GPU graphics. While the Gionee too packs the same Octa-core MediaTek MT6592T mobile chipset but clocked at 1.7 Ghz and paired with quad-core Mali-450MP4 GPU graphics. When it comes to benchmarks, the Canvas Knight may get the upper hand with the slightly overclocked Octa-core chipset. However, there is a notable difference in the performance as well as scores if the battery level is lower than 30 percent on an Octa-core MediaTek chipset bearing devices.
The Canvas Knight packs a 2 GB DDR2 RAM to easily power the Android 4.2.2 Jelly Bean version. Meanwhile, the Elife S5.5 integrates 2 GB DDR3 RAM. Over here, the DDR3 RAM trotting S5.5 might get a better headroom for playing 3D games and opening heavy apps since it can handle relatively more memory bandwidth than the Canvas Knight.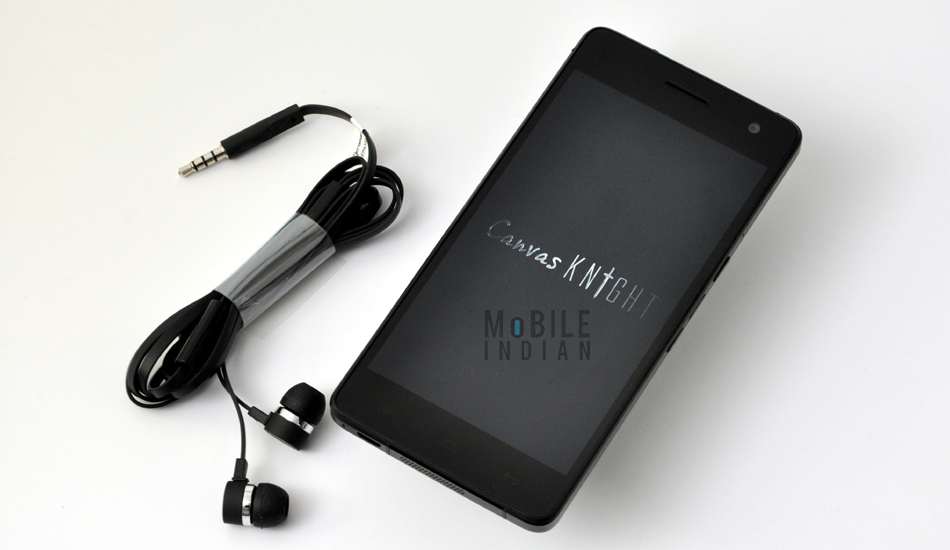 Micromax features a 5-inch IPS LCD display with 1920×1080 pixel resolution. While the Gionee has used a 5-inch Full HD Super AMOLED display with 1920×1080 pixel resolution. This display has been constructed using the Corning Gorilla Glass' Low Temperature Poly Silicon LCD display made using One-Glass Solution technology. Both smartphones offer support for micro SIM module to support high speed 3G networks.
Both devices offer Wi-Fi support while only Elife S5.5 clearly states of supporting Wi-Fi Direct option to enable faster transfer between devices. Both smartphones support Bluetooth 4.0, FM Radio and support microUSB 2.0 port for charging.
Out of both devices, only Canvas Knight claims to offer GPS with A-GPS and GLONASS support while the Elife S5.5 offers only GPS with A-GPS support. That points at possible difference in the time either device takes to lock the location using Google Maps or any other maps app.
On the hardware front, Gionee Elife S5.5 does manage to have a higher ground over Canvas Knight.
###PAGE###
Storage
Gionee has packed 16 GB on-board storage on the Elife S5.5 smartphone while the Micromax Canvas Knight boasts of 32 GB on-board storage. Both smartphones lack memory card slot and thus one can not add a micro SD card. Though Elife S5.5 has packed relatively less storage, Gionee has made up for it by offering USB on-the-go support to hook your USB Flash drives via a dongle.
Cameras
Micromax has included a 16 megapixel camera with autofocus and LED flash in Canvas Knight. This camera module features touch focus and face detection. The Canvas Knight also boasts of integrated Voice Activated shutter function that takes images when predefined words are uttered. Canvas Knight's camera can easily record a full 1080p HD video at 30fps. There is a front facing 8 megapixel wide angle camera for better quality self portrait images.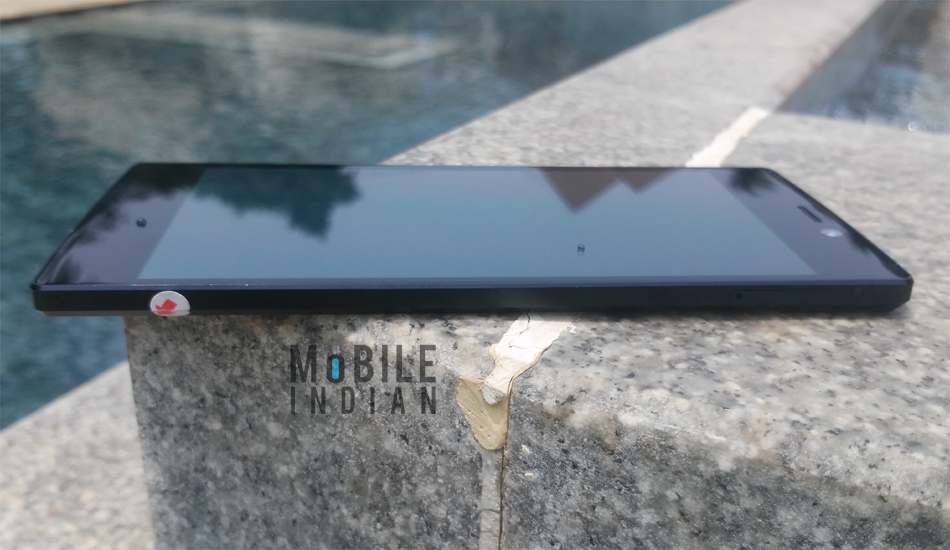 Gionee has placed a 13 megapixel camera at one corner of the back panel with LED Flash below it. The camera app features normal, professional and fun mode to use variety of predefined settings. The camera also supports HDR mode along with sports mode to capture action shots. The ISO sensitivity of the camera can be bumped to 1600. With the amount of features integrated in the Camera app, the Elife S5.5's camera might just surprise us but we shall hold our horses before jumping into conclusions. The Elife S5.5 offers a 5 megapixel wide-angle camera in the front for video calls.
Battery
Micromax Canvas Knight packs 2350 mAh battery which is non-removable and promises about 7.5 hours of talk time. Meanwhile, the Gionee Elife S5.5 packs a non-removable 2300 mAh battery. We can expect the run time to be higher by couple of minutes since the device houses slightly under-clocked mobile chipset.
Wrapping Up
Micromax and Gionee certainly have gifted a stylish and great hardware muscle promising devices around the Rs 20,000 segment. Featuring a metallic chassis with glass layer does offer premium look on both smartphones. While the Gionee Elife S5.5 is lighter and slimmer, it might be attractive to many compared to the Canvas Knight. Looking at the hardware packed, Gionee Elife S5.5 in a way justifies the price difference compared to the Canvas Knight.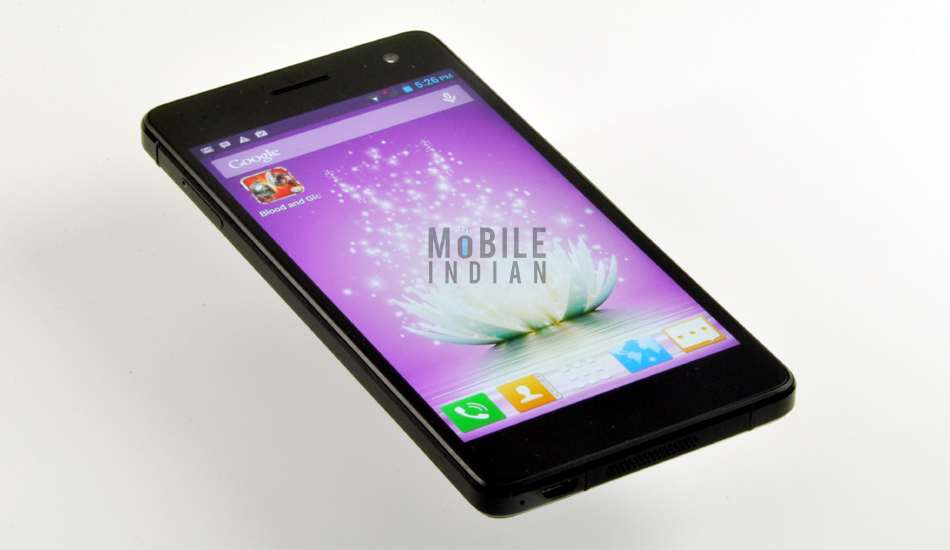 We found the Canvas Knight quite powerful as well as gorgeous at the same time in our review. We just published our first impression (First Cut) of Gionee Elife S5.5 and liked its design.