Asus introduced the new Zenfone series of smartphones loaded with Google Android for the Indian market last month. The Zenfone series includes three different models slotted at three different price segments. Asus Zenfone 4 was introduced to compete with the Motorola Moto E smartphone being sold for the same price from Flipkart website.
Motorola Moto E has been one of the best smartphones under Rs 8,000. Following the Moto E's launch, almost every handset maker has introduced a rival model and Asus has joined the same club too. Ausu Zenfone 4 is priced at Rs 5,999 and is listed at Flipkart website for purchase.
Design
Asus has taken up the challenge to compete with the Motorola Moto E with the new Zenfone 4. The Zenfone 4 features a flat front and well rounded corners. At the rear, it has a camera with speaker grill next to it. The lack of LED flash is quite obvious and the smartphone is quite easy to hold in hands. The standard audio port is on the top left corner while the micro USB port is on the left side of the smartphone. Entire backpanel of the smartphone is constructed using plastic and in the front, the chin part appears to be given metallic finish like treatment.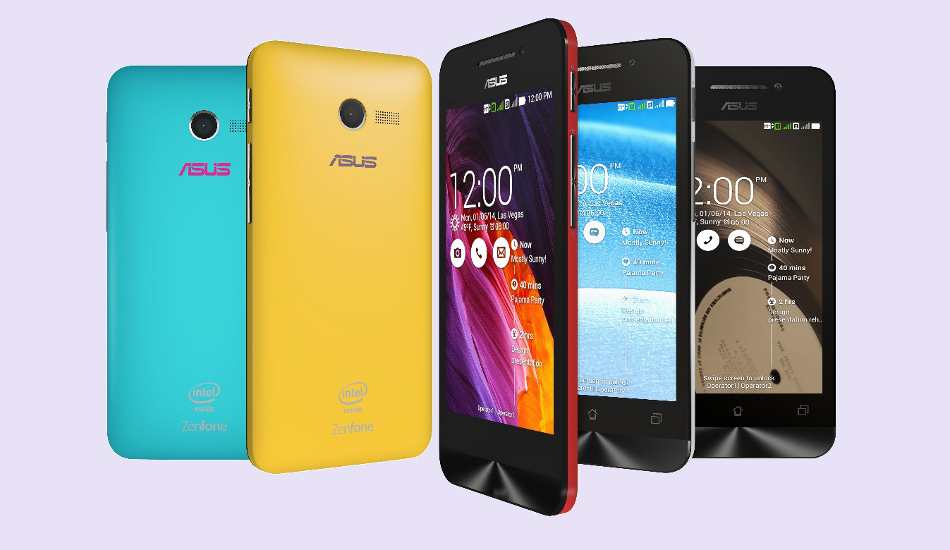 Motorola Moto E has been smartly designed and has a slight arch at its back which makes it bit comfortable on the palm. Offering naturally aesthetical grip, the front side of the smartphone has a special coating material which makes it splash resistant. However, the back panel comprising covers did have an attraction towards fingerprint. The inter-changeable back covers can make the Moto E look slightly different. In terms of design, the slight arch at the back gives a natural gripping comfort to the palms. Though the Moto E carry some plastic material it is not creaky or shows lack of finish like other handsets in similar price range.
Asus Zenfone 4 is 11.2 mm thick and weighs 115 grams while the Moto E is 12.3 mm thick and weighs 140 grams approximately. For the sake of an argument, Zenfone 4 does get some points for being wee bit lighter and is slimmer than the Moto E.
Software
Motorola has loaded the latest Android 4.4.2 KitKat update on the Moto E and it has also got the new Android 4.4.4 KitKat update. While the Motorola's custom user interface is hardly obstructive or noticeable, there are couple of new features such as Motorola Migrate for transferring contacts and Alerts for sharing location with closed group of individuals. Other than that, it is mostly Google's Apps and services taking the centre stage.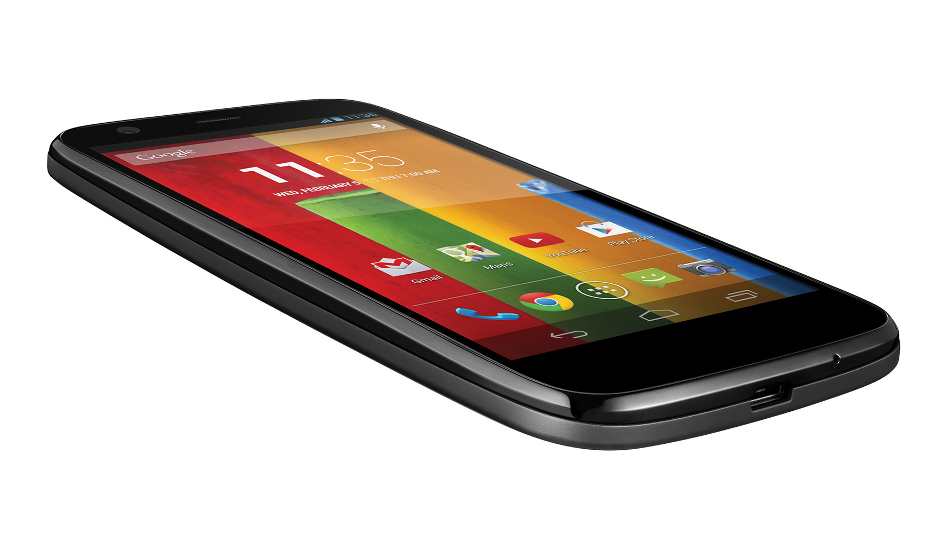 On the other hand, Asus has offered the Zenfone 4 with Android 4.3 Jelly Bean running on top of it. While the system still runs Android 4.3 Jelly Bean, the interface has been spruced to appear like that of Android L material design like.
Overall, if you wish to check out some fancy tweaks, the Zenfone 4 is device to look out for and we can't wait to see the improvements brought with the Android 4.4 KitKat update for the same. However, the Moto E has a leverage of getting the Android L update first.
Hardware
Asus has powered the Zenfone 4 with a dual-core 1.2 GHz Intel Atom Z2520 mobile chipset which comes with PowerVR SGX544MP2 GPU for good graphics support. The Zenfone 4 packs 8 GB on-board storage and a micro SD card slot. Zenfone 4 offers 4-inch display with 480×800 pixel resolution and thereby pushing pixel density of 233 pixels per inch – quite standard display constructed using Corning Gorilla Glass 3 technology.
Motorola Moto E, on the other hand, features a 4.3-inch touchscreen display with 960×540 pixel resolution. The Moto E's display has been constructed using Corning Gorilla Glass 3 technology to save it from usual scratches and also bears a special coating which saves it from splashes. Motorola has powered it with a dual-core 1.2 GHz Qualcomm Snapdragon 200 mobile chipset paired with 1 GB RAM. Also, the Moto E offers 4 GB internal storage and a memory slot to support up to 32 GB micro SD card.
Both the smartphones come in dual-SIM configuration and have WiFi support, Bluetooth 4.0, GPS and 3G Network support. Motorola has packed Bluetooth 4.0 LE inside.
Camera
Both Moto E and Zenfone 4 lack LED flash at the back. Thus both stand equally deep in the mud for not offering support to click images in low light conditions. However, the actually results of the photos might differ between both the devices.
Moto E offers a fixed focus just like other devices in same price range. The 5 megapixel camera at the back can click sharp photos but might not be impressive with fine details. The camera app has typical Motorola implementations but one can always download the Google Camera app from the Play Store. The Zenfone 4 boasts of recording 1080p videos at 30 frames per second but not much can be expected from the quality and the audio.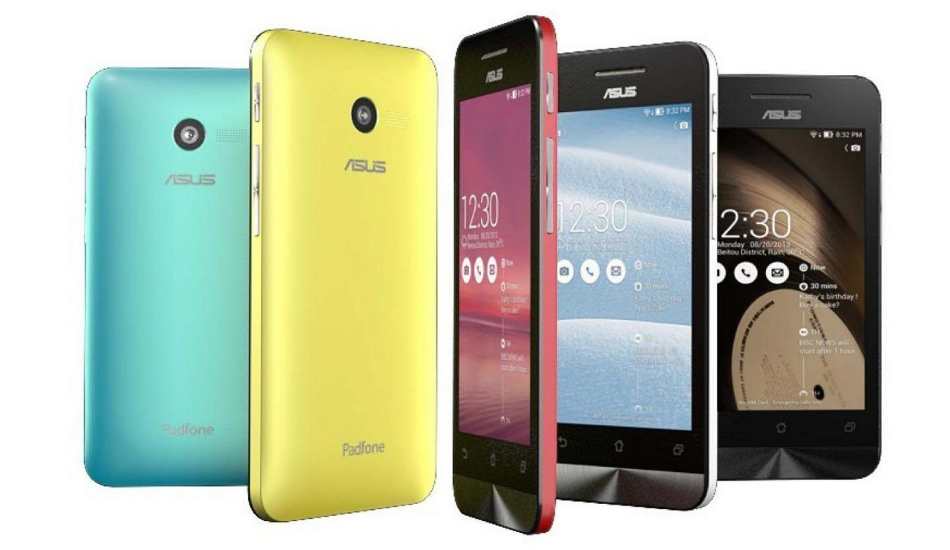 While both smartphones offer decent camera, it is the real-world testing through images which can show which one trumps the other.
Battery
The Zenfone 4 claims to offer 12 hours of 3G talk time with a 1600 mAh battery. Motorola though has not revealed the exact talktime that Moto E offers but it looks to trump the Zenfore 4 easily as it has a bigger 1980 mAh battery.
Quick Thoughts
Motorola Moto E and Asus Zenfone 4 certainly stand some feet apart in terms of hardware, software and battery capacity. The Motorola Moto E felt great in hands and showed decent performance, at least during our first interaction with this smartphone. The difference of dual-core and quad-core is barely marginal.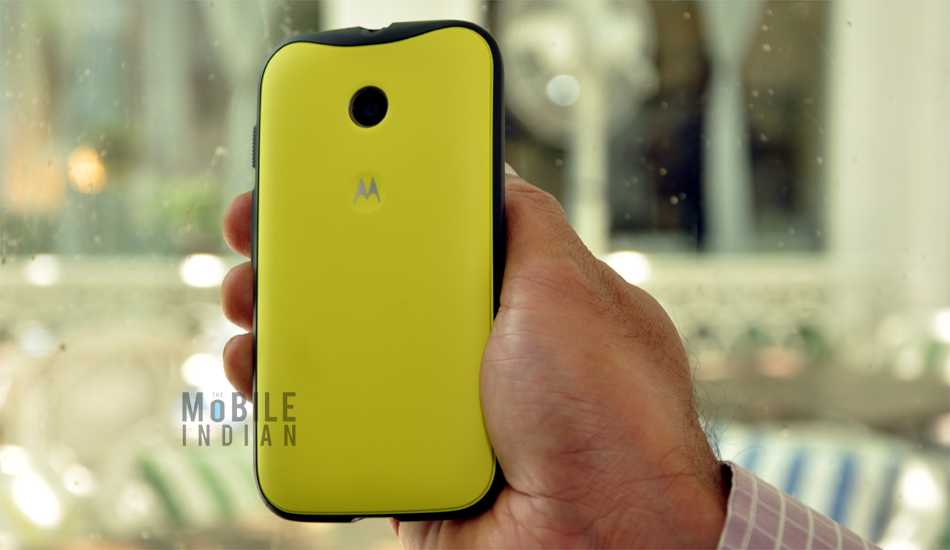 Motorola Moto E is being sold at Flipkart for Rs 6,999 where it keeps going Out of Stock for couple of days. On the other hand, Flipkart seems to have plenty of stocks of Asus Zenfone 4 which is being sold at Rs 5,999.