Cameras were incorporated into mobiles to add to the basic phone device, but that is all set to change as phone , with the right apps, are increasingly able to do much of what high end professional cameras can. Here we bring you a few camera apps which work on iPhone.
PhotoEffect and PerfectPhoto
PhotoEffect is a camera app that lets you apply special effects to photos you take. You can resize photographs using this app. Just after taking a picture, you can edit the image using an iPhone. All you need is an iPhone app called Perfect Photo.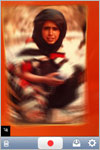 SynthCam
SynthCam blurs the background of an image — an effect that is otherwise only attained with expensive cameras. To use SynthCam, users need to pick a point of interest in the photograph by tapping a part of the image and then photographing the area around it. The result is that the object of interest remains crystal clear because the app tracks it continuously while the background is blurred. This particular effect is otherwise possible only in images taken with expensive single lens reflector cameras that have an adjustable aperture.
HDR Camera and AutoStitch Panorama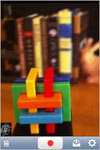 HDR Camera creates illuminated pictures by taking different photographs in quick succession and then combining them. Another app called AutoStitch Panorama stitches together multiple photographs to create one panoramic image.
Go to the app store and explore
Reading is not the best way to enjoy photography apps. To begin, all one needs to do is go to the iTunes or Android app store and search for the best camera and photography apps, or for specific effects or features you'd like your phone camera to have.