Evernote, the cross platform note-taking and synchronizing application has announced a roll out of the latest update for Android smartphones. With his update the application gets the much awaited speech to text functionality, and with that aims at bringing about some much needed and awaited changes to the Evernote service and application.
Audio notes have been a core feature of the Evernote application since the very beginning. The service also allows users to save voice notes and audio files on the cloud and access them later as needed. Users can simply tap the new speech bubble icon in the toolbar above the keyboard to launch the feature. As they talk, the app instantly places the spoken words into the body of the note as text. Once done recording, users can also attach the original audio to the note. By having both recording and text together, users can easily search and find audio notes. Along with that the simple audio note facility is also there and if users would like to capture audio without speech recognition, then they just need to tap and hold the speech bubble icon. This will turn on the microphone mode, and following that a tap on the microphone button will start recording.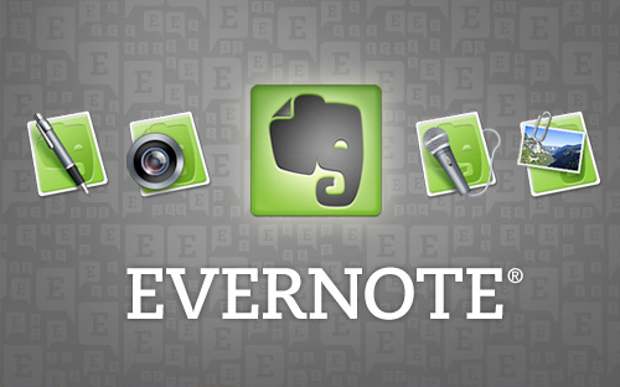 However, the speech-to-text feature uses Google Android's text transcription service. Users must be online for it to work. Also, this capability is only available on devices with version 4 of Android operating system (aka, Ice Cream Sandwich), and certain other devices, as well.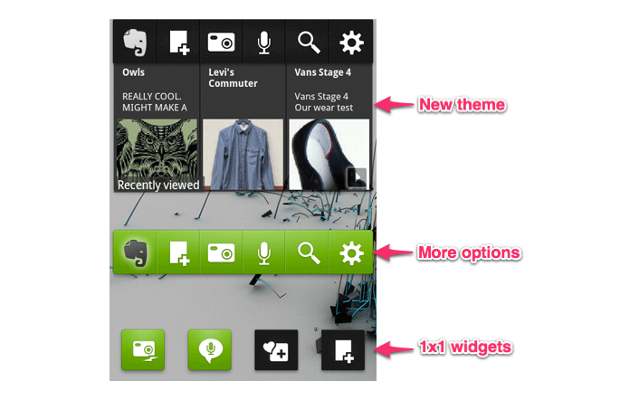 Along with that the developer has added a bunch of great new capabilities to the widget app, available as a separate download from the Google Play Store. Users can also easily customize the widget in terms of look and feel and can choose what notes appear in the large widget from last viewed; last updates; specific notebooks, tags, or saved searches.
Another nifty function added to the widget is the Quick Snapshot. This feature allows users to activate the camera and take a quick snap with it for a new snapshot note with an auto-generated title.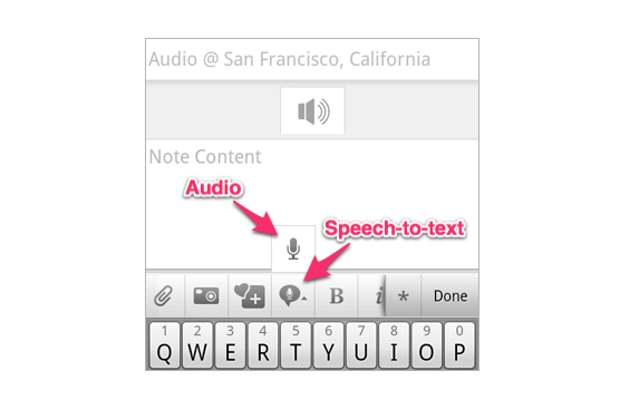 The updated application can be downloaded straight from the Google Play Store or can also be obtained from the Evernote website.