Pattern-screen locks on Android phones are secure, so much so that even FBI (Federal Bureau of Investigation) could not crack it.
The bureau claims in federal court documents that forensics experts performed "multiple attempts" to access the contents of a Samsung Exhibit II handset, but failed to unlock the phone.
Today securing one's phone is very important as there are a lot of personal data in the phone. Though there are many apps with anti theft and data security features, Pattern Lock, a standard feature on Android phones, seems to be the strongest password you can use to protect your phone. As if FBI can't do it, it is unlikely that any ordinary thief will be able to break it.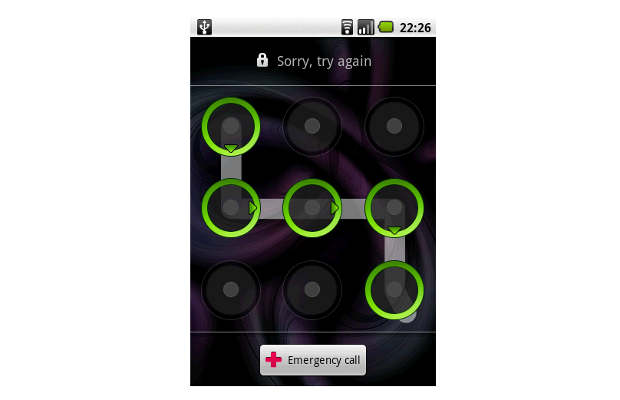 To enable pattern lock in any Android phone (version 2.1 and above), go to 'Settings' – 'Location and Settings' – 'Screen Unlock' here you will find the option of pattern lock, follow the steps and your phone is secure.
If you make multiple wrong attempts to unlock the phone, it will lock itself completely and will require the handset's Google e-mail address and its accompanying password to unlock the handset.
Pattern lock however will protect your phone from unauthorised access to the data in the phone. It will not protect it from hacking, fishing or virus attacks, for that you will need security applications available in the Android market (Google Play).