Did you like the old Pac Man game? Then the Evac HD is just the game for you. The latest addition to the Android market coming from the house of Hexage comprises of the same game play as the age old classic Pac Man but only better.
Hexage has been on the Android market for quite some time and in the past as well we have seen some really nice games coming from this developer.
Evac HD is a game based on the same story line as the Pac Man but in this game, rather than just running from your captors, you get to play Duke and kill the captors. The game starts with a lower level as far as difficulty is concerned and grows as you proceed. To keep thumbs clicking and muscles moving, the game comes with 32 different levels. All you need to do is play stealthily to avoid encounters, prepare traps for your enemies or just rush as fast as you can right in front of their eyes. Figure out how to beat the system and destroy your captors.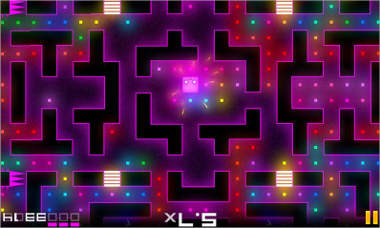 The game is a mix of various genres that adds much more playability to the game. The game is meant for high end devices with bigger computing muscle. But that will not stop other devices from tasting the action as there is a standard version of the game as well which is compatible for devices with a lower CPU or hardware specifications.
The game has also been optimised for Sony Ericsson Xperia Play. Apart from the touchscreen controls, one can also use dedicated game control keys to play the game. There has been no information disclosed by the company as to till when this HD version game will be available for download for free.
So users who want to taste the action of this new age Pac Man style action game can head straight to the Android market through their devices or can alternatively access the application both online and on device by following this link.