To celebrate the 10th anniversary of its foray into the Indian market, BlackBerry today announced a limited period offer. Customers can now purchase the BlackBerry Z10 smartphone running the latest BlackBerry 10 OS version 10.2.1 at a special price of Rs 17,990 for a period of the next 60 days starting immediately. This special offer reiterates BlackBerry's commitment towards the Indian market by offering attractive price points for its cutting edge BlackBerry 10 smartphones.
BlackBerry Z10 was introduced in India in February last year for Rs 43,499. Subsequently its price was reduced last September to Rs 29,990.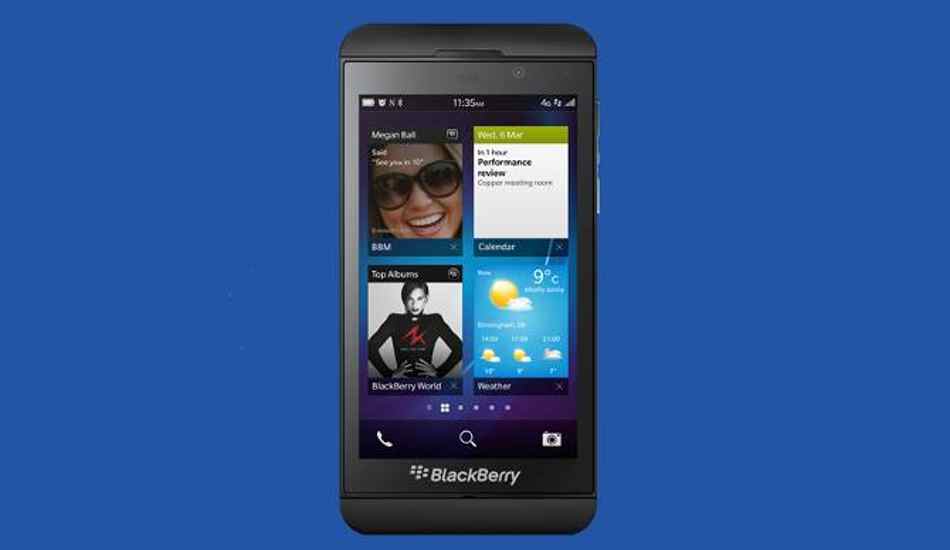 Sunil Lalvani- managing director India for BlackBerry said, "BlackBerry has a vast and loyal user base in India and we're keen to provide these consumers with the unique communication experience that BlackBerry 10 offers. This commemorative offer puts the BlackBerry Z10 at Rs 17,990."
BlackBerry Z10 runs the latest BlackBerry 10 OS version 10.2.1, that has support for Hinglish and Hindi typing. Also the BlackBerry 10 devices run on regular 3G and 2G plan without the need to sign up to a special BlackBerry Plan. It features a 1.5 GHz dual core processor with 2 GB of RAM, 16GB of internal storage, and an expandable memory card slot that supports up to 32 GB of additional storage.
It features a micro HDMI out port for presentations, and NFC (near field communications) to support mobile payments and the exchange of information with a tap of the smartphone, and comes with a removable 1800 mAh battery. In addition, the Time Shift is an astonishing camera feature that lets you capture a group shot where everyone is smiling with their eyes wide open. Additionally the phone comes with BBM service which allows users to conduct voice and video chats as well as screen share.