DataWind in partnership with Snapdeal have today launched two tablets – UbiSlate10Ci and UbiSlate 3G10. UbiSlate10Ci is priced at Rs 5,999, while UbiSlate 3G10 is priced at Rs9,799.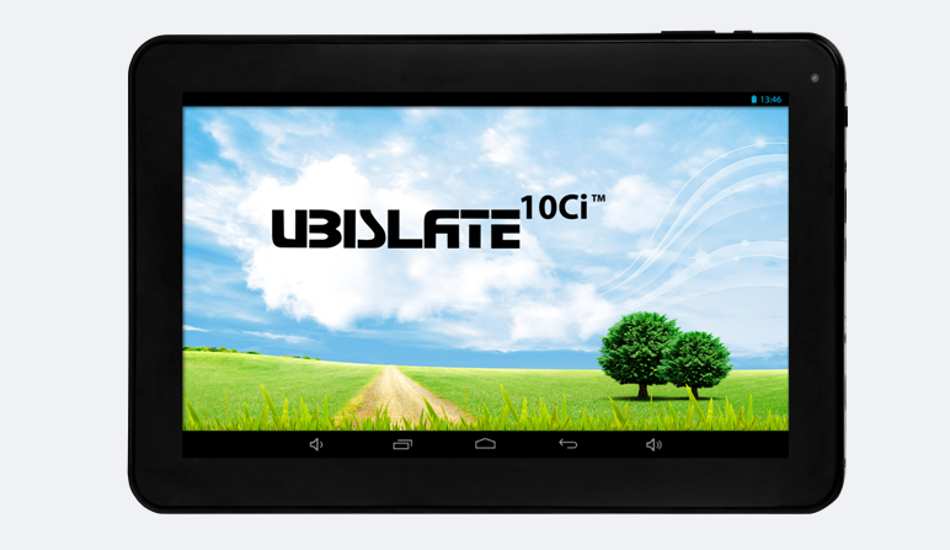 The UbiSlate10Ci is a 10.1 inch Wifi tablet. It is based on Android 4.4.2 operating system and runs on 1.1 GHz dual core processor. It has 1 GB of RAM, 4 GB internal memory, micro SD card that can support 32 GB card. Interestingly, it has a HDMI port as well. On the battery front is a 6000mAh unit and it has 2 megapixel rear camera.


On the other hand, UbiSlate 3G10 also has 10.1 inch display screen but offers SIM connectivity. Other features include 1.3 GHz Dual Core, 8 GB internal memory, 1 GB RAM, 5 megapixel rear camera. HDMI port and 6000 mAh battery.
Suneet Singh Tuli, president and CEO, DataWind said in a statement "Our 10 inch marvels are a first in their class, beating the existing product range available in the market by a good 25% margin over existing prices. As its predecessors, these tablets offer just the right mix of features and on-the-go connectivity".