Apple iPhone owners are well aware about the Cydia software package manager that basically runs on Jailbroken devices and has integrated App Store as well. The Cydia Substrate is now made available for the Google Android platform for the devices with Root access. Cydia Substrate is mostly meant for the app developers to distribute and push the extensions that modify the software/app without accessing the source code. Basically, this is meant for enthusiast users who are alright to let go of the phone's warranty by rooting a Android device.
Jay Freeman, also known as Saurik has been working on the mobile substrate for Android platform since long time. He has worked to deliver similar mobile substrate for the Apple iOS and also pushed the Cydia package manager along with bunch of nifty tools.
The Cydia Substrate for the Android acts a framework that allows using the extensions/patches for modifying any program – from Google, pre-loaded or developed by third party developer. There is always a risk factor that the original program may stop working or give errors. One good thing about the Cydia Substrate is that one can disable it anytime using the Volume-up button. So it means, the user can use the Cydia Substrate whenever he/she wants.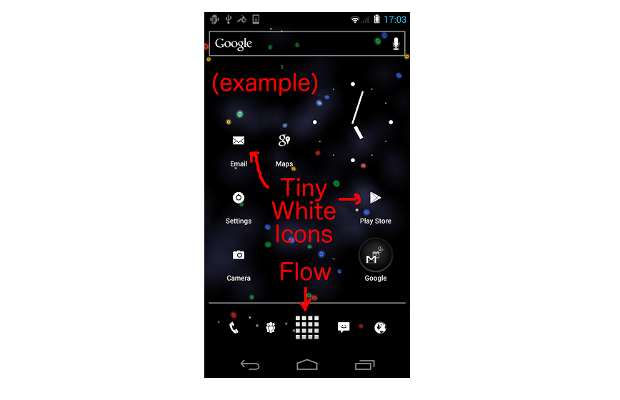 The only requirement is that the Android device must have a root access to install the Cydia Substrate and Winterboard. Rooting the Android device means gaining the Superuser access as well as rights to install third party apps that are not listed in the Google Play Store.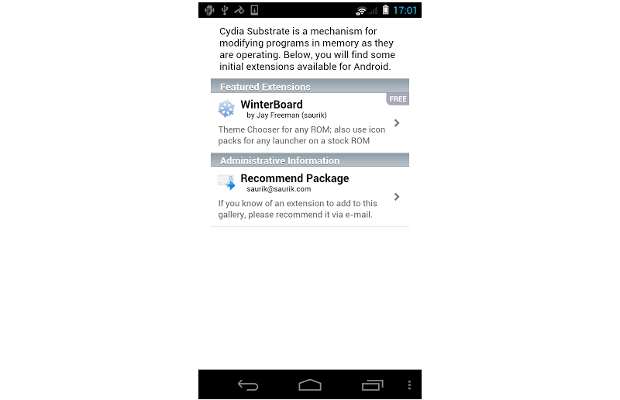 The Cydia Substrate has been developed to work for devices running Android 2.3 Gingerbread and higher. Apart from supporting the ARM based mobile processors bearing devices, Cydia Substrate also supports Intel mobile processor based smartphones and even Kindle Fire.
Cydia Substrate is meant ideally for the advanced users who do not care about the device warranty and love tinkering around with the Android OS for getting specific performance.
Saurik has also released Winterboard app in the Google Play store.
The Winterboard basically acts as the Theme Engine for the users to download and install any theme available in Google Play Store or outside. This basically eliminates to flash a custom ROM (Modified Android OS System) to get specific experience. To get the Winterboard running, one must install the Cydia Substrate first and then install Winterboard to get started. These tools are likely to become popular simply on two factors – ease of install and also less hassle in reversing the process. The Cydia Substrate is very fresh and faces the challenge to work smoothly on the variety of devices available with handset maker included customization.