BlackBerry has released the Android 6.0 Marshmallow (M) mobile operating system for Priv, which is the first-ever BlackBerry smartphone fully powered by Android.
Since it will be available over the air, it may take some time to reach all existing Priv users, but as per BlackBerry, from ShopBlackBerry.com, one can now purchase new Priv handsets with preinstalled Android Marshmallow operating system.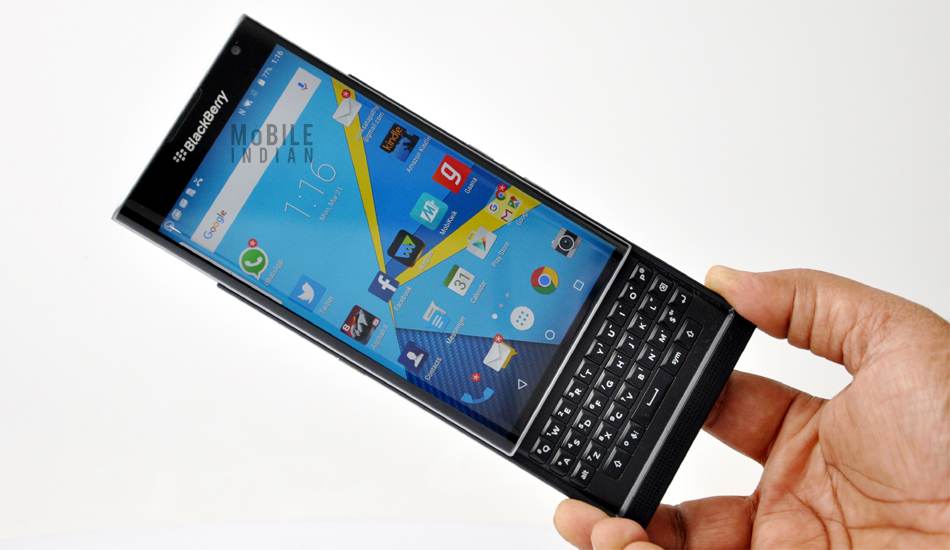 The Android Marshmallow for BlackBerry Priv brings new modes to monitor and control privacy with its DTEK app. Users will obtain greater productivity through enhancements to the BlackBerry keyboard, BlackBerry Hub, BlackBerry launcher and battery performance. Updates to the BlackBerry camera will foster their creativity.
RELATED: BlackBerry Priv Review
"Priv by BlackBerry is the most secure Android device in the market and we continue to find ways to further enhance users' security and privacy by adding new features with the Marshmallow operating system update," ‎said John Chen, executive chairman and chief executive officer, BlackBerry.
Now with the DTEK, Priv users can turn off permissions for apps at any time and still continue to use the app. Now users will only be shown notification controls for sensors that a given app has specifically requested access to. For example, if an application does not request microphone it will not appear in the list. The Android M update also brings a new S/MIME feature in BlackBerry Hub that adds another level of security by allowing users to digitally sign and encrypt their emails.
The BlackBerry Keyboard has been updated to provide better predictive typing, accuracy, and control. Users now have access to over 200 new and updated emojis. A new swipe capability allows users to slide their fingers from key to key to enter words on the virtual and/or physical keyboard. Better word predictions anticipate the next word based on where users place their fingers on keys. Predictive typing now also learns words with numbers and provides better name suggestions based on a user's contacts.
Now you can activate "Cursor Control" mode on the physical keyboard for easier positioning and control. Tapping a key on the physical keyboard more accurately places the focus cursor on screen.
Post the update, users can see the phone's mute status at a glance via the floating phone indicator that appears when a call is active. Green for when call is active and not muted, yellow for when a call is active and currently muted.
After updating the BlackBerry Priv to Android M, you can view notifications from app favorites Instagram, Skype, Slack and Pinterest directly in BlackBerry Hub and thus can easily manage all messages in one place.
You can also organize apps and widgets into Recent, Personal, and Work sections. Pop-up Widgets are now turned on by default for new users. You can set a default home screen, delete a home screen, and remove apps with a flick.
The Android M update, as per BlackBerry, further improves the battery life of Priv. "When PRIV is at rest, Doze automatically puts the device into a sleep state to increase standby battery life. The App Standby feature will keep infrequently used apps from impacting the battery life," claimed BlackBerry.
After the upgrade, BlackBerry Priv users can record videos at 24fps in 4k, 1080p or 720p. You can now capture videos at 120 fps and can play them back smoothly at 30 fps. The slow motion effect can be applied after taking the video and can be applied to all or any portion of the video. However, audio is not enabled for slow-motion video at this time.