Blackberry has announced a new service for its Blackberry Messenger(BBM) service users called BBM Channels, which allows businesses, brands, communities and celebrities to create a dedicated channels and others to follow and communicate with them.
Similar service is already available Facebook and Twitter and has been used by business and brands very effectively, but unlike Facebook and Twitter on which anybody can create a group, the BBM channels is aimed at the businesses and brands only.
"BBM is the best way to stay connected, and with today's announcement, we're again expanding the capabilities of the service to provide a deeper real-time engagement experience for people to connect with brands, business, and communities that matter most to them," said Andrew Bocking, executive vice president of Software Product Management and Ecosystem at BlackBerry.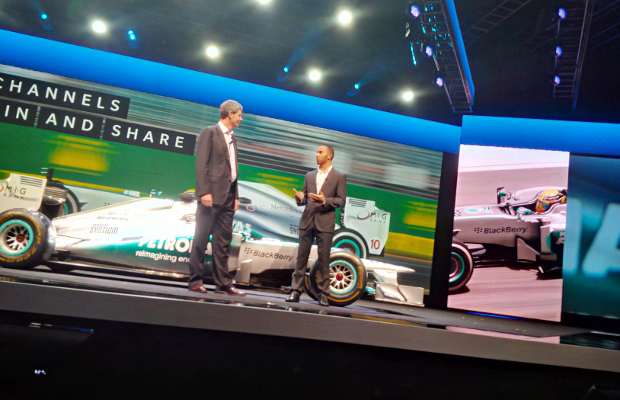 Since BBM service is largely used by business centric people the service does have potential, but for it to be able to challenge the Facebooks and Twitters, cross platform availability will also be important. And while Blackberry has announced BBM app for Android and iOS it has kept the BBM channels for Blackberry smartphones only as of now.
BBM Channels allows individuals and groups to create a dedicated channel and share information and updates. BBM customers can connect and share information, broadcast about themselves to their channel, or join communities and share their experiences of the channel with their BBM contacts.
The first channel on BBM is of Mercedes AMG Petronas Formula One Team. BlackBerry has said that it is working with leading global brands around the world to help them build and promote new BBM Channel offerings.
Some of the highlights of the service include, ability to securely manage channel from either a BlackBerry smartphone or the web. Easy discovery of channels, easy sharing of channel invites within a BBM chat with channel's PIN or QR code.
If you subscribe to a channel, channel owners will be able to send updates, subscribers can also choose to receive notifications when new posts are available. Channel owners also have the option to directly chat one-on-one with a subscriber.
Since the new service is about businesses, Blackberry has put in built-in measuring tools to assess and monitor follower engagement and interaction.
BBM with BBM Channels is now available in beta for BlackBerry 10 smartphones, as well as BlackBerry smartphones running BlackBerry 5 OS or later version. BBM Channels is part of the new BBM version 8. The beta releases can be downloaded for free on BlackBerry Beta Zone.