BlackBerry did introduce the new BlackBerry 10 OS based device lineup but clarified that the BlackBerry 7.1 OS based products will co-exist. BlackBerry plans to expand its BlackBerry 7.x OS based device lineup with a new Qwerty keyboard clad smartphone – BlackBerry 9720. Vietnamese website Tinhte posted a video and images of a prototype version of BlackBerry 9720 device and stated that it might join the BlackBerry Curve family.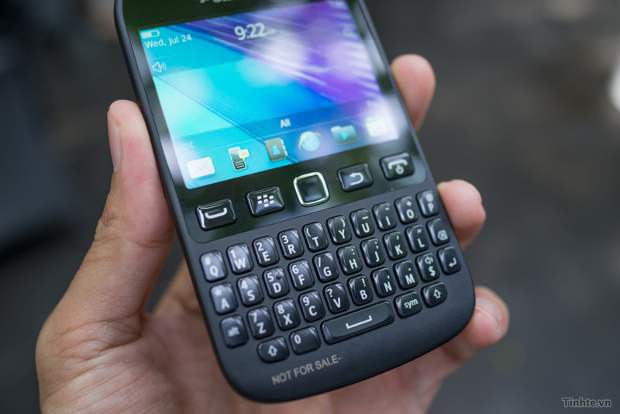 The website reported that this device will be slotted in the Curve family. However, the BlackBerry Bold family includes the BlackBerry 97xx series models mostly. So it is quite likely that the BlackBerry 9720 might be part of Bold family instead of Curve.
The device features a display with 480×360 pixel resolution and 1450 mAh removable battery. Of course there is a four row Qwerty keyboard. No further details were available for this device. From the images of the prototype unit, we can expect this device to be launched any time in coming month or two.
Image credit: Tinhte.vn