BlackBerry 10.2 OS update will be released for BlackBerry Z10 and BlackBerry Q5 devices in India this weekend, the Canadian company has announced. The BlackBerry 10.2 is loaded with bunch of new features and several improvements to boost the performance of the new BlackBerry 10 devices.
The BlackBerry 10.2 OS update tweaks the Priority Hub that automatically determines the important conversations and places them at the top of the Inbox. There is a new attachment view helps organizing the files and documents between the messaging accounts as well as specific message threads.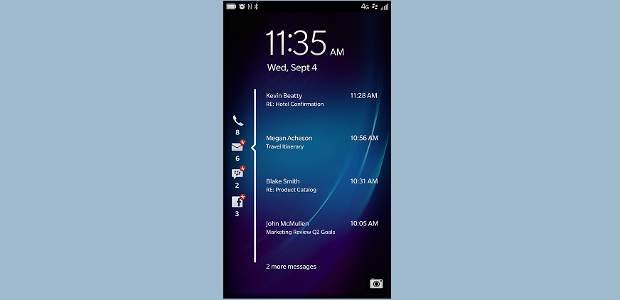 The BlackBerry Messenger Video and Voice have been updated with the BlackBerry Natural sound to capture the audio better to deliver great audio quality. The BlackBerry Natural Sound adds more natural and realistic experience for the BBM Video and BBM Voice.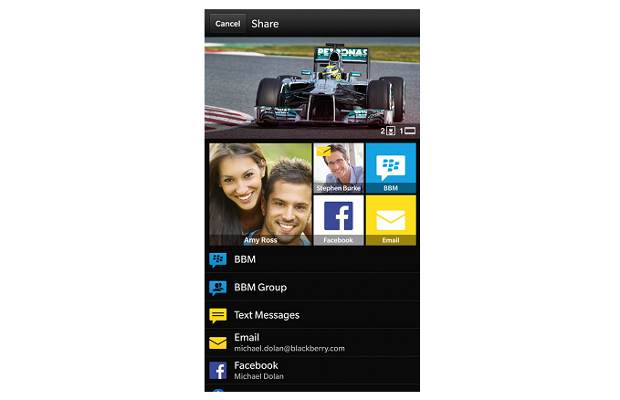 The Instant Previews of the BBM, SMS and Emails will be available in every app on the BlackBerry 10.2 update running devices with a single swipe. Other improvements include in the Copy and Paste functions while editing the text across the system. Also the pop-up options include text sharing across BBM, Twitter and Facebook.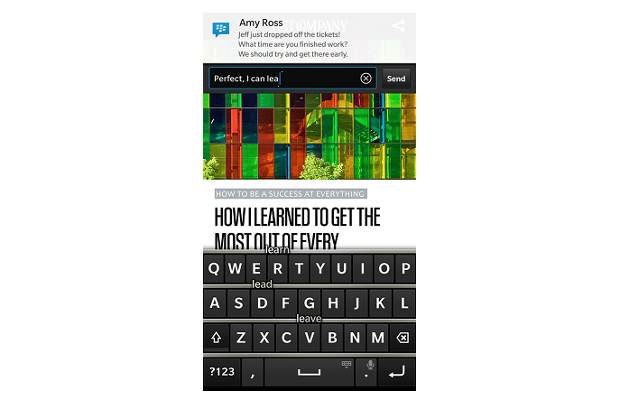 The update has also a new BlackBerry Keyboard that comes with personalized next word suggestion, auto-correction and distinct layout to improve accuracy and speed. Lockscreen Notifications in the new operating system allows peeking in the latest email, text, BBM or notifications and user can customise the accounts to appear on the lockscreen display.
All Incoming calls, BBM, SMS or emails can be quickly responded with automated messages or personalised note with the Reply Now function of BlackBerry 10.2. Its calendar app has also got a new "I'm running late" function to keep the other participants informed.
BlackBerry 10.2 OS update for the BlackBerry Z10 and BlackBerry Q5 devices starting this weekend. The update for the BlackBerry Q10 will be pushed out later.