Most of us depend completely on mobile phones for the numbers of our relatives and friends. So in case they get damaged and unusable we are left stranded. More so in case of smartphones as they perform many functions and we therefore miss them more.
Here are five phones that are already available or are going to be launched soon. They can withstand water, dust and shock, and will serve you even in adverse conditions like floods or any other natural calamity or accident.
Motorola Defy+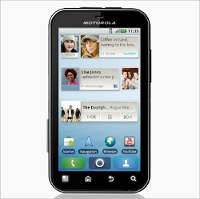 Despite its good looks this Android phone not only provides security against water and dust but is also shock proof. The phone was launched in early 2010 in India in its earlier avatar. A new version has just arrived with much better features but it retains the tough character of the first version. In India, Defy+ is still not available but is soon going to be. Meanwhile, Defy is available for Rs 16,000.
Defy and Defy+ both come with 1540 mAh batteries.
Defy+ is based on Android 2.3; while Defy had version 2.1. Defy+ improves on the original in a number of ways, which includes a better 1 GHz Processor compared to the 0.8 GHz processor in Defy. Additionally, the camera has been improved with auto-focus and flash.
The new version is likely to be price slightly higher than the current version is. If you are on the lookout for a rugged phone, even the current version of Defy makes good sense. However, if you can wait a bit more, Defy+ should be arriving soon.
Sony Ericsson Xperia Active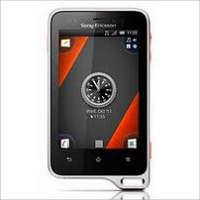 Another sturdy phone is the Sony Ericsson Xperia Active. It is rugged and looks like a designer phone. This Xperia from Sony Ericsson is aimed at people who lead very active lifestyles.
Xperia Active, which is based on Android 2.3 Gingerbread, is powered by a 1 GHz processor. The phone has a 3 inch reality display with Sony's Mobile Bravia display technology, and a 5 Megapixel camera with HD video functionality. It is a dust and water resistant phone, and incorporates wet finger tracking which means that it works perfectly even when the screen or the user's fingers are wet.
Sony Ericsson's Xperia Active is for health conscious people and comes pre-loaded with sports apps that enable consumers to easily track their fitness levels. Users can set their ideal training route using the built-in GPS, barometer and compass. The user's heart and pulse rates can be monitored on the screen in real time (enabled by ANT+ wireless networking technology), while the iMapMyFitness App can monitor day to day performance. In addition, Facebook inside Xperia allows consumers to share their progress and experiences with their friends.
The phone is yet to come to India, but is expected to be available soon at close to Rs 17,000-18,000. It comes with a very youthful design that is different from the other Android phones in the market. The only problem with it is that it comes with a measly 1200 mAh battery which is very small compared to what other Android phones use.
Samsung Galaxy Xcover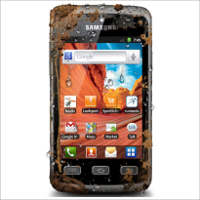 The Samsung Galaxy Xcover is yet another Android 2.3 Gingerbread smartphone (with Samsung TouchWiz UI) which is not only dust and water resistant, but can also withstand shock. It comes with IP67 standard certification.
Samsung Galaxy Xcover has a 3.2 megapixel camera with LED flash that doubles as a flashlight. It has WiFi, GPS, HSDPA up to 7.2 Mbps and a 3.65 inch scratch-resistant display of tempered glass. The phone can stay as deep as 1 meter under water for 30 minutes.
Samsung Galaxy Xcover is powered by a 1500 mAh battery and weighs 116 grams. It is powered by an 800 MHz processor. Considering its features, it is expected to be priced at around Rs 18,000. The device will be available in Germany in October but we can't say when it will come to India.
Samsung Marine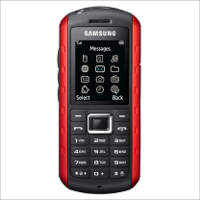 Well, not all of us want a costly smartphone, and for those looking for an inexpensive alternative, Samsung Marine is a perfect device. It costs only Rs 4,300. Along with being waterproof, it also has other features like a 1.3 megapixel camera, music player, FM radio, Bluetooth (with A2DP support) and a Memory card slot that supports up to 8 GB. There is a handy flashlight built in as well.
It also supports internet access through GPRS. The screen though is very small at 1.8 inches.
The phone is compliant with MIL-STD-810F and IP57 (Ingress Protection) standard. It is said to withstand blowing rain, dust, shock, salt fog, humidity, water, immersion, solar radiation, vibration, and extreme temperature (-20 to +60 degrees Celsius). And in spite of all this, the device is light at 108 grams.
iBall Floater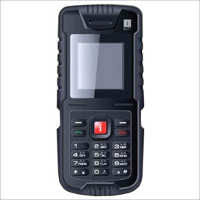 iBall Floater is a GSM mobile that is waterproof, dust proof and drop proof &#151 it can be dropped from up to 1.6 m. This phone too is certified dustproof and waterproof, grade IP57. It comes with Internal Memory of 32 MB and also has an external Memory card slot option, FM radio and some pre configured basic games.
It has a torch and supports Hindi apart from English. iBall Floater comes in black, green and grey colours. The screen is extremely small at just 1.44 inches, and the phone is only good for basic calling and SMS. At Rs 2,500 it is perfect value for money for those looking for a basic but durable handset.