Mothers are truly special, and with Mother's day round the corner, it is best time to show our appreciation for what they have done for us. Here are some mobile phones that you can gift your mother, which she will like and find easy to use.
Generally mothers are not very keen on tech, and like simple to use devices. The iBall Senior is precisely the phone that you can gift your mother who is technology shy.
The phone sports large keypads, and simple call and SMS function without unnecessary clutter. Additionally, iBall Senior has large fonts, amber colour, enhanced sound and comes with feature of SOS button.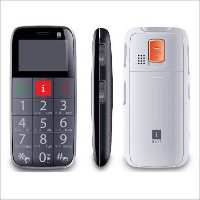 Within 7 seconds of pressing the SOS button, the handset sends a siren to alert the surrounding people know that the person is in trouble and should be immediately attended to. It also sends SMS to five pre-defined numbers and starts dialling those numbers automatically one after another till one call is attended.
Due to large keypad, it is easy to dial a number and large fonts make it easy to see the numbers. The phone also comes with wireless FM to keep your dear Mom entertained and an easy to switch on Torch to help her in dark.
The price of the phone is Rs 3,249, which isn't that costly considering its special purpose and design.
If your mother is very aged and has trouble seeing or hearing you can go for a very similar phone Intex Vision which has the same design but slightly tweaked with Braille letters on the keypad.
Intex Vision is even priced cheaper at Rs 2,600.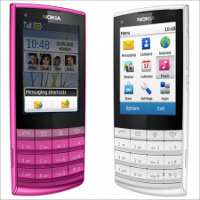 Nokia X3-02 comes out as a very feature rich phone with 5 megapixel camera, 3G, Wifi, touch screen and much more. However, we have selected this phone due to the fact that the phone has a fairly large 2.4 inch touchscreen as well as large alpha numeric keypad, which will be easier for non tech savvy people to use.
Another advantage is that the phone has Symbian S40 operating system, which most people in India are familiar with and find it easy to use.
Besides supporting HSPA network (supports 10.2 Mbps), the phone has Bluetooth 2.1, 3.5 mm headphone jack, and 16 GB of expandable memory.
While the claimed talk time for the battery is up to 300 minutes and standby time is 430 hours.
Nokia X3-02 also comes with in-built music player and FM radio. The phone is available in very bright colours which your mother will love. The phone is available at Rs 8,450.
Another very similar phone (in-fact identical in features is C3-01) and is an alternative with a slightly different design.
Dell Streak
It is a smartphone, which is as close to a tablet as it is to a phone, with a massive 5 inch screen. And the screen is the reason why it finds its place in the choices for your mother.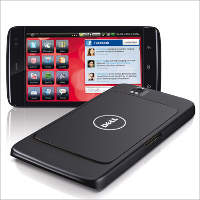 The phone can be used as a smartphone as well as an ebook reader. And being an Android phone, Kindle ebook application would ensure that your mother doesn't run out of her books supply.
The phone is based on Android 2.2 operating system and functions on a 1GHz Qualcomm Snapdragon processor. All the connectivity options are available including 3G, WiFi, and Bluetooth.
The Streak sports dual cameras, a user-facing VGA digital camera for video chat and a rear-facing 5MP digital camera with Dual LED, flash. All the other features of a Android based Smartphone are present.
Although, costly at Rs 24,399, it is well worth the price.
Not every mother is technology averse, and if your mother is a business women or a tech savvy one then Blackberry Torch 9800 is a good choice.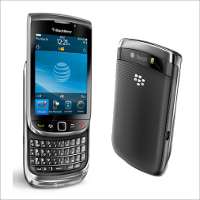 The smartphone offers brilliant looks with the benefit of a full Qwerty keypad as well as of a large 3.2 inch capacitive touch screen.
The phone is based on latest Blackberry OS 6, which brings in better browser, polished interface and improved multimedia features.
The Torch features a 5 megapixel camera with auto focus, 2X zoom, and an LED flash.
The phone is a 3G phone with video calling option, so if you stay away from your mother, you can still see her every day.
All the important connectivity option like 3G support, Bluetooth 2.1, WiFi, and GPS are also available. The normal Blackberry features like Push mail service, Blackberry messenger etc are all available and so is the access to Blackberry Apps World for downloading applications.
The phone will cost you Rs 28,298.
Motorola Aura
Well, this gift idea is for the rich kids. Motorola Aura a master piece which your mother can flaunt, at the same time its simple functions will not confuse your mother with unnecessary functions.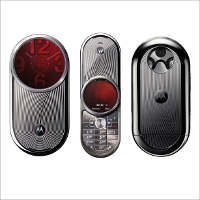 Motorola Aura has sexy form factor and brilliant one of a kind circular 1.55-inch display that sports 16 million colours and is protected by a grade 1, 62-carat sapphire crystal that makes it scratch resistant.
The body is encased in stainless steel with chemically etched textures for a bit of class. The swivel key-guard is swung around by 130 precision ball bearings, which is guaranteed to function with same grace at opening, even after 100,000 times of opening and closing it. The Motorola Aura has an aluminium keypad, Swiss-made bearings and tungsten-carbide coated gears.
As already stated it has very minimal functions, with just 2GB internal memory, no 3G, Bluetooth with A2DP, a 2 megapixel camera, music and video player.
With a price tag of a whopping Rs 1,10,000, she will have a perfect device to flaunt, only problem its more than two years since the device is here in India.
If you have difficulty finding it you can also look at other designer phones like Virtu, Gucci, Armani, and Versace.