Danish consumer electronics company, Bang & Olufsen has introduced its BeoPlay A6 in India. BeoPlay A6 features a tap and swipe interface.
It allows you to stream music through AirPlay, DLNA or Bluetooth 4.0 and enjoy integrated access to streaming services like Spotify, Deezer and Internet radio TuneIn. "The integrated software will also be compatible with almost any future standards," claimed the company.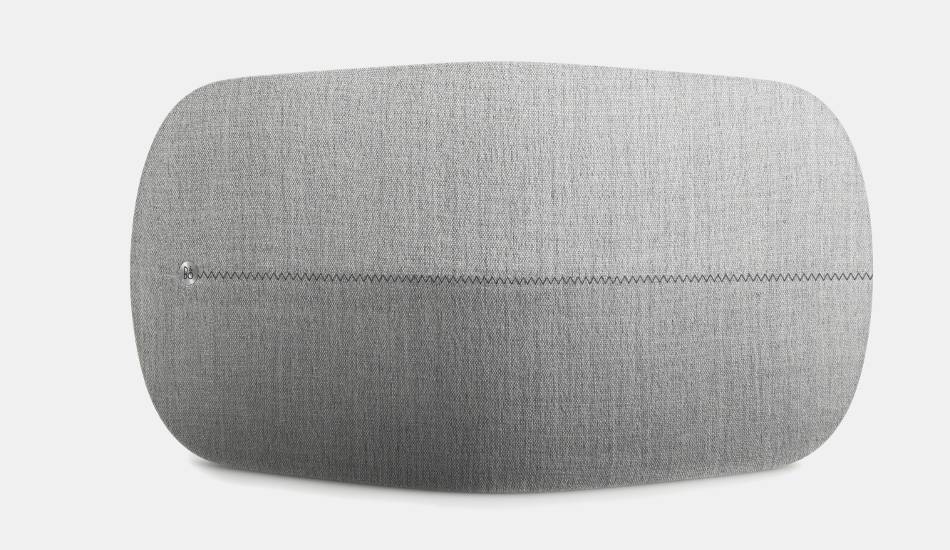 BeoPlay A6 is a five-channel speaker with four speakers on the front and one full-tone driver pointing backwards that maximize the spaciousness of the sound. Each speaker has its own dedicated digital amplifier.
It has a custom-made textile on the front cover is made by Kvadrat, one of Europe's leading manufacturers of design textiles. As per the company, this "delicate weaving pattern of sophisticated multi-coloured threads provides both acoustic transparency and a strong, visual appearance".
BeoPlay A6 features BeoLink Multiroom technology, which unites your B&O PLAY and Bang & Olufsen products into one liberating wireless system. With BeoLink Multiroom you can play different music in different rooms or let one tune flow throughout your home.
While announcing the launch, Henrik Taudorf Lorensen, vice president of B&O PLAY, said,
"BeoPlay A6 is an exciting new addition to the B&O PLAY line-up. We wanted to create a flexible and powerful music system tailored to the dynamic life of the modern music lover. As with all B&O PLAY products it features the characteristically balanced Bang & Olufsen Signature Sound, but this time there is a twist to the acoustic principles; The unique shape, angling of the five powerful speaker units and refined digital signal processing ensure that no matter where you are located in relation to BeoPlay A6, the spacious and detailed sound will surprise you."
BeoPlay A6 was designed by Danish designer Jakob Wagner, who opined, "In a way I have designed BeoPlay A6 the same way I design a piece of furniture, however here form follows sound and interaction. Its intuitive yet surprising shape always "plays to you" no matter where you are and generates a much more intimate relationship than you would normally get from a conventional music system. BeoPlay A6 can blend in gracefully with almost any interior yet stand out with its distinct character. No matter if you place it freely, in a corner or on the wall it will become the center of social interaction like a contemporary jukebox."
BeoPlay A6 will be available in four colours: Light Grey, Dusty Blue, Dark Rose and Dark Grey. Currently the company has a store in DLF Emporio, New Delhi. Interested buyers have to contact the store for pricing and availability details.