Smartphone sales are increasing at an alarming rate and more the number of phones in the market, a more extensive service is what you'd hope for. While high-end phones barely need a visit to the service centre, it's a brand's more affordable segment of mobile phones that visit the service centres, sometimes a bit too often.
We recently had a first-hand experience of how India's largest smartphone seller, Xiaomi offers service to its customers and let's just say the results were interesting. Having recently visited its service centre to fix yellow spots on the Poco F1, the device faced the same issue only three months after its last visit.
There was no doubt whether the phone was eligible for a no-cost repair as it was only six months old and rightly under warranty. The repair itself was a seamless process as the staff checked in and solved the issue within a mere two hours.
How did the Xiaomi service executive respond
An interesting development, however, came when we asked the service engineer as to what was wrong with the device and what was causing the same problems repeatedly. To this, the service engineer had no answer for what cause the problems and brought out an excuse by saying "Why to worry when your device is still in warranty", clearly undermining the real problem.
Realising that this could end badly, the service centre's manager stepped in and said that problems like yellow spots on screens often occur on smartphones lately. The manager blamed the thin profile of the phones and the lack of space inside jeans pockets to be the culprit when we asked whether the reason for such an issue is user-induced.
Upon asking if there was a solution to the repetitive screen issue, the Xiaomi service manager said the company doesn't hand out replacements or extended warranties. Instead, the executive suggested that we subscribe to a third party service vendor like Servify. To those of you unaware, Servify is a personal device assistance platform allowing users repairs for up to 18 months after purchase.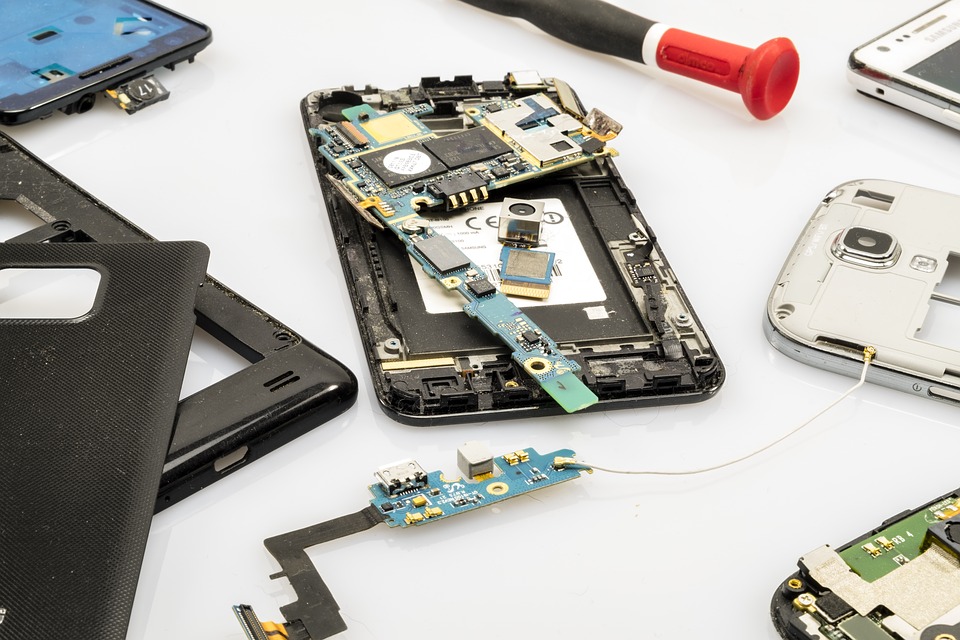 What is Servify?
While it differs from local service centres, Servify's services still act as third party services and it's unclear whether a user subscribing to the service will later be able to claim warranty at the company's own service centres, which in this case is Xiaomi. This is a serious problem for an unaware customer who could apply for Servify's membership upon the suggestion of a Mi service executive, who shouldn't suggest such a practice in the first place.
What users also don't realise is that once you give over your device to a third-party service vendor or a local service shop, there is a chance that your phone will be rendered completely useless. This means you could end up paying more than what you were originally supposed to pay for your problem as well as losing the phone's original warranty.
UPDATE: Shortly afterfiling the story, Servify reached out to The Mobile Indian and clarified that it's a brandAuthorised Service partner of Xiaomi, offeringboth in-warranty and out of warranty services to newly purchased smartphones. Strangely enough, the customer service representative was unaware of the partnership.
Contrary to the statement above, Servify's website only mentions 1 year of Liquid and Accidental Damage coverage which should be bought within 30 days of the purchase of a Xiaomi phone. There is no mention of an extended warranty available for Xiaomi smartphones, though Servify offers the same for Motorola and OnePlus devices. Another interesting thing to note is that the service manager claimed that extended warranties can be purchased anytime within 18 months of the purchase of a device but theLiquid and Accidental Damage plan that Servify offers can only be availed if boughtwithin 30 days of buying a new Xiaomi phone.
The real problem
Poor after-sales service has been known to be a thing in India but finding ways to alienate services altogether is something that you don't expect. While companies like Servify find more ways to lure customers into trying their third-party services, a little known fact is that often these centres handle their business alongside the company's original service centre. This is exactly what we experienced at the Mi service centre as the manager disclosed that he runs a franchise of Servify as well.
This begs the question – is Xiaomi really concerned about its customer experience in India where it sells over 10 million smartphones every year? Should you really buy a Xiaomi smartphone if even after repetitive problems you're stuck with the original warranty? What is the point of opening the 2,000th authorised service centre in the country when customer service representatives instead suggest you to opt for third party service?