Social game developer, Zynga has launched another game, Dream Zoo.
Available today in the Apple App store, Dream Zoo is Zynga's first zoo themed game where players can collect, breed, and care for the world's most amazing animals in their very own zoo.
In Dream Zoo, players create and expand their zoo by breeding animals only found in their wildest, most psychedelic dreams. Players create and decorate animals like rainbow giraffes, polka dot baboons, and colourful zebras. Players can connect and visit their friends' zoos too.
Dream Zoo enables players to watch their animals grow from babies to adults, building emotional connections with the breeds they created themselves &#151 thousands of animal varieties possible.
Dream Zoo also offers Zynga Mobile's location-based bonus play feature for the first time, giving players the opportunity to unlock in-game rewards based on playing in multiple locations. Utilizing Apple's location services, the game awards players with free safaris to discover animals hiding in their neighborhood. The location feature can be turned on or off any time players want, similar to any location-based app.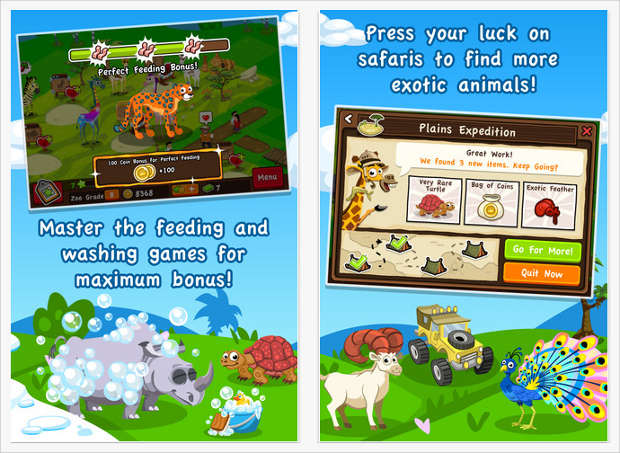 "Zynga is dedicated to innovating in mobile social games and bringing more play into everyone's daily lives wherever and whenever they want. Now everyone can be a zookeeper of the zaniest animals imaginable while sharing the experience with their friends," said David Ko, chief mobile officer for Zynga.
Dream Zoo is available today as a free download from the App Store on iPad, iPhone, and iPod touch in English, French, Italian, German and Spanish.