India has always been a price sensitive market but of late, that does not seem to be the only criterion. According to the Handset Hotlist survey of The Mobile Indian, people are willing to pay an average of up to Rs 14,000 for their favourite mobile phone, which is almost double the average price they were willing to spend for a mobile phone in January this year.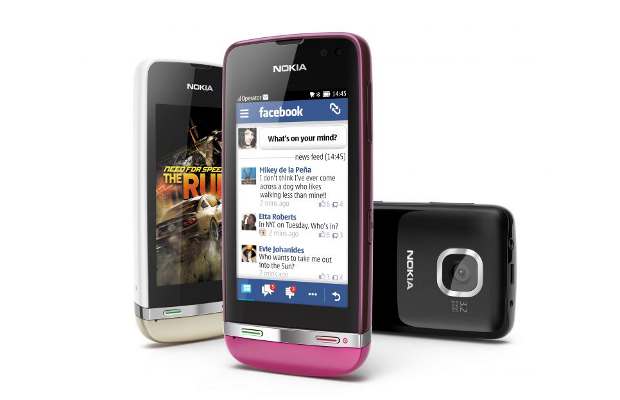 According to the data collected by a study of online preferences of about one million people who visited the website (www.themobileindian.com) in September this year, the average price of mobile phones searched by Indian consumers was Rs 14,122. In January this year, Indian consumers searched for phones with an average price of Rs 7,883.
Commenting on the survey, a spokesperson of The Mobile Indian says, "With improvements in data services and reduction in data tariffs, people are using mobile phones as their primary device for accessing the internet. And as a result, they are exploring smartphones which give them better internet user experience and for that, they are willing to spend higher amounts too."
The spokesperson further adds, "Another phenomenon that led people to go for better and costlier smartphones is the reverse data bundling and data bundling agreements between operators and handset companies."
In this month's survey of The Mobile Indian, Nokia's Asha 311 led the list, followed by Micromax A87.
The third, fourth and fifth positions in the September list of TMI survey were bagged by Sony Xperia Tipo, Sony Xperia Tipo Dual and Samsung Galaxy S Duos. The major losers in this month's list were Samsung Galaxy SIII, which lost 15 positions, while LG Optimus L3 lost 14, Samsung Galaxy Ace Duos lost 13, Nokia Asha 305 lost 12 and Sony Xperia Neo L lost 11 positions.
Like last month, this month, too, Android-based handsets seem to be on the top of mind of Indian consumers. In this month's Handset Hotlist, 23 of the top 25 handsets were Android-based ones, while two were feature phones.
In the Handset Hotlist for September 2012, six of the top 25 handsets are from Samsung, five each from Micromax and Sony Mobiles, two from Nokia and Karbonn and one each from LG Mobiles, HTC, Asus, Intex and iBall.
The Handset Hotlist survey (October 2012) is based on a study of online preferences of about one million people who visited the website in September 2012, and searched for and viewed information about mobiles on the site's Handset section, which lists more than 2,000 models.
Top 25 Handset Hotlist for Sep 2012

Rank Sep
Last Aug
Change
Model
Popularity Index
Price (in Rs.)
OS
Screen Size
Camera
1
2
1
Nokia Asha 311
100.0
6550
Java
3
3.15
2
NA
NEW
Micromax A87
94.3
6050
Android
4
2
3
NA
NEW
Sony Xperia Tipo
67.1
9500
Android
3.2
3.15
4
NA
NEW
Sony Xperia Tipo Dual
64.9
10300
Android
3.2
3.15
5
NA
NEW
Samsung Galaxy S Duos
64.8
17990
Android
4
5
6
NA
NEW
Sony Xperia Miro
57.8
14500
Android
3.5
5
7
NA
NEW
Micromax A57
57.2
5000
Android
3.5
3
8
NA
NEW
Samsung Galaxy Y Duos Lite
56.4
6990
Android
2.8
2
9
NA
NEW
iBall Andi 5c
55.3
13000
Android
5
5
10
NA
NEW
HTC Desire
49.2
16750
Android
3.7
5
11
16
5
Karbonn A9
42.5
8990
Android
3.8
5
12
7
-5
Samsung Galaxy Y Duos
39.0
8490
Android
3.2
3.2
13
1
-12
Nokia Asha 305
39.0
4670
Java
3
2
14
22
8
Micromax Superfone A100 Canvas
38.6
10000
Android
5
5
15
NA
NEW
Karbonn A18
38.6
9790
Android
4.3
5
16
5
-11
Sony Xperia Neo L
38.1
18100
Android
4
5
17
3
-14
LG Optimus L3 E405
37.5
8300
Android
3.2
3.2
18
NA
NEW
Asus Padfone
37.1
65000
Android
4.3
8
19
6
-13
Samsung Galaxy Ace Duos
34.8
12000
Android
3.5
3.2
20
NA
NEW
Micromax A25
32.9
3900
Android
2.8
1.3
21
NA
NEW
Samsung Galaxy Chat GT B5330
31.9
8500
Android
3
2
22
25
3
Micromax Superfone A90
31.8
12990
Android
4.3
8
23
NA
NEW
Intex Aqua 4.0
29.8
5500
Android
3.5
3
24
20
-4
Sony Xperia Ion
28.7
35300
Android
4.5
12
25
10
-15
Samsung Galaxy SIII
27.6
34900
Android
4.6
8