Yesterday was the day when nobody actually believed you no matter how convincing your idea might have been. This April Fools' Day brought several tech companies pitch their craziest out-of-the-world idea that one might easily fall for and we've compiled the best of them for you. While some might actually convince you to believe in something that won't see the light of the day, a few of them are hilarious and even witty to some extent and some are just insanely stupid.
Tesla goes bankrupt
Promising a streak of 'important news', Elon Musk tweeted a declaration that his company Tesla had gone completely bankrupt in spite of its mass Easter eggs sale. The tweet is followed by another which is laid out as a story saying Musk passed out next to his Tesla Model 3 with several "Teslaquilla" bottles lying around.
Elon was found passed out against a Tesla Model 3, surrounded by "Teslaquilla" bottles, the tracks of dried tears still visible on his cheeks.

This is not a forward-looking statement, because, obviously, what's the point?

Happy New Month! pic.twitter.com/YcouvFz6Y1

— Elon Musk (@elonmusk) April 1, 2018
A new Snapchat filter
Snap might just have pulled the wittiest prank this year as it added a new filter which resembled a Facebook app screen. What's interesting is the way the texts appear to be written in Russian and line that reads that a bot liked your picture. Real sneaky, Snappy!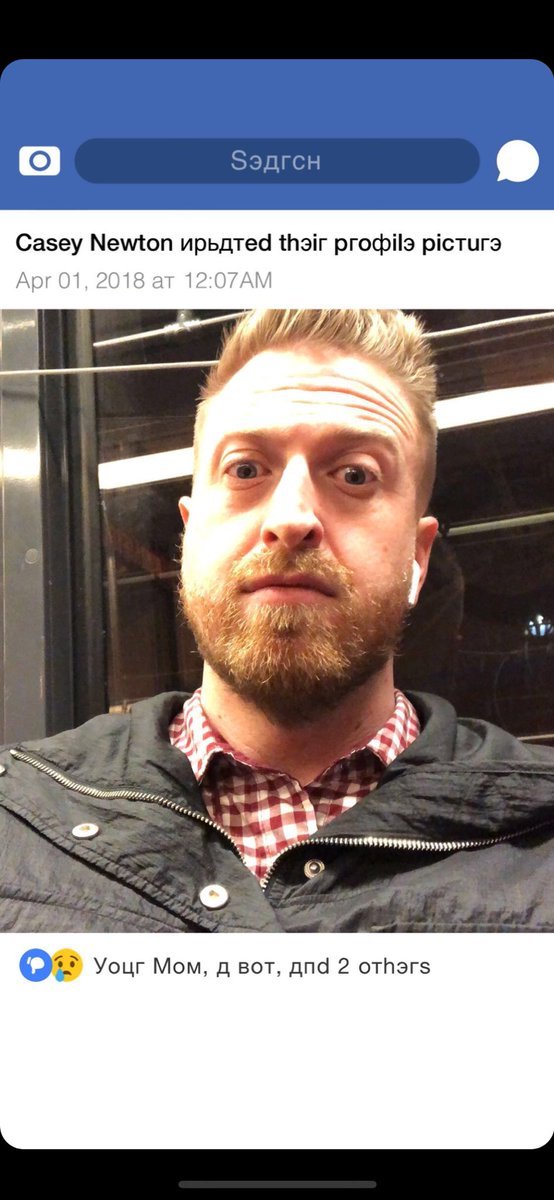 Honor Toilet Insurance
You've probably seen it coming from miles out but that didn't stop Honor from introducing an insurance scheme if you ever dropped your phone in the toilet. Don't you worry, Honor has got you covered.
Reliance Jio charges your smartphone
Wish you could charge your device from out of nowhere. Reliance Jio has introduced JioJuice which lets you charge your smartphone through a Jio SIM by allowing 4G data packs transform into battery packs. Or have they?
Xiaomi's all-new Mi A1
Xiaomi has managed to pull a prank and as well as take a dig at Huawei as it teased a six-camera setup with its all-new Mi A1 that comes with three dual cameras at the rear end of the phone. Doesn't look much different to the triple camera on the P20 Pro, does it?
Not 1, 2 or even 3! Get your first look at the new #MiA1
Do you ❤️ it? pic.twitter.com/A3voceYZDx

— Mi (@xiaomi) April 1, 2018
Google's three new creative ideas
If pulling a prank this April fools' was mainstream, Google had up the game in world tech as it introduced not one, but three new potential offerings though bizarre were quite believable to start with. First up is Google Maps which now features a new game that takes people to a world where you find Waldo or Wally, depending on where you went to school from.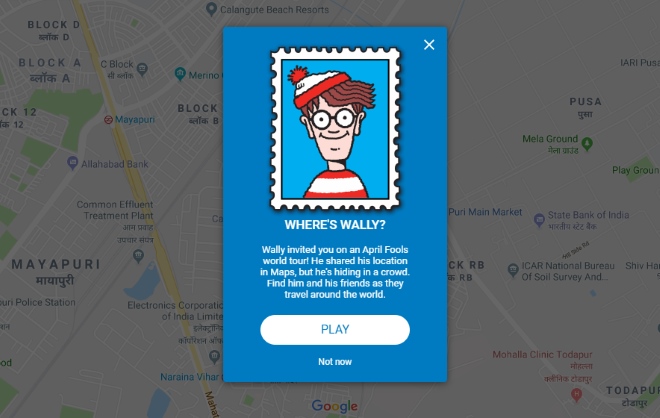 For the Israelis, Google is rolling out a new API that helps you choose the best hummus as a subset of Taste API.
In Japan, Google unveiled the Gboard Hardware keyboard that allows you to swipe your way through your old mechanical keyboards as you'd do on your smartphone. And with machine learning, Google will recognize your typing behavior as soon as you swipe on the keyboard. Sure, that's productive.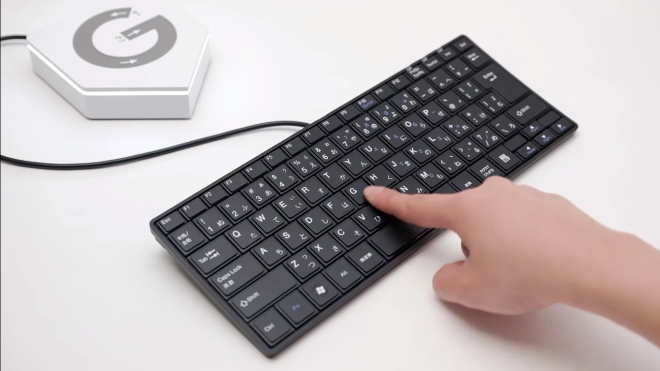 Nintendo's enhanced Pokemon Go
Pokemon Go might have taken the world by surprise but have you witnessed the much improved 8-bit version of the popular game which is now enhanced through cutting-edge graphics?
T-Mobile Sidekicks
T-Mobile might have introduced the first of its kind slider Android phone but have you taken a look at the world's first Smart-Shoe-Phone? Though we sensed a prank from a long way back, the shoes don't look half bad.
Logitech launches the Business Speak 'BS' Detector for offices
Logitech's Business Speak detection software now helps companies detect and cut out untidy exaggerated superfluous language people use in the workplace. The BS detector as they like to call it is embedded with sharp optics monitor that detects and monitors the audio in an office to sense BS, however, they might be. Well done, Logitech.
Razer Project Venom V2
Tired of long hours of gaming? Want to bridge the gap between yourself and a pro-gamer? Introducing the Project Venom V2 from Razer that contains Ginseng and Guarana extracts mixed with nutritious supplements and Baclofen that will help you interact with your body inside out and let you game to the max. Razer says "Proprietary Razer Nano-Mechanical Bots are far from venomous — they are safe for consumption and navigate your body to manipulate and interact with you at a molecular level. Expertly programmed and calibrated for esports, these nanobots stretch your meaty shell to its limits to deliver maximum gaming performance with minimal harm and fatigue".
PeiCoin by OnePlus
With all that's going on in the world of cryptocurrency, you'd have expected someone to do the needful. Enter PeiCoin, a peer-to-peer digital service that's exclusive to OnePlus customers and can be mined alongside OxygenOS. It's quick, there's no transactional fee and is open source. Well, the last part gave it away. But here is OnePlus' Carl Pei talking about it.
UberEats and ice creams
Well, this we didn't expect from anyone. Uber Eats is now taking pre-orders for an anti-aging ice-cream that works on 8 signs of aging.
Jabra Speaker Sneaker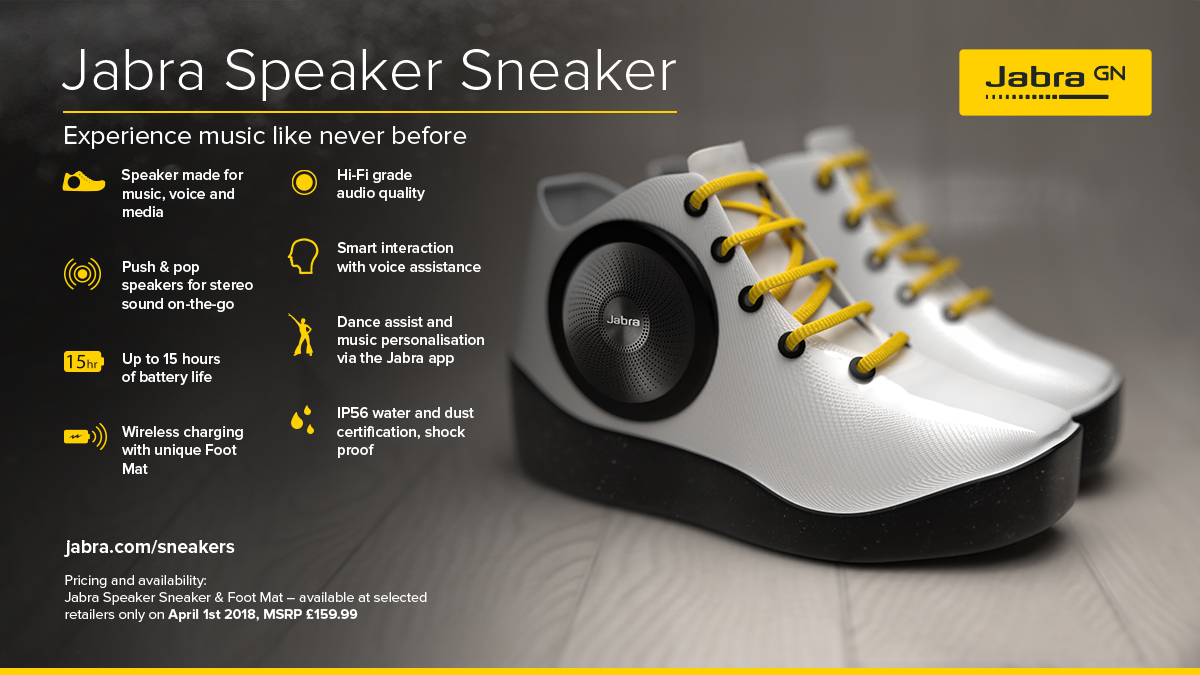 You heard that right and they're not smartphones. The Speaker Sneakers are shoes that can be used as a pair of speakers as well. Oh, we so wish they did.
Brewolingo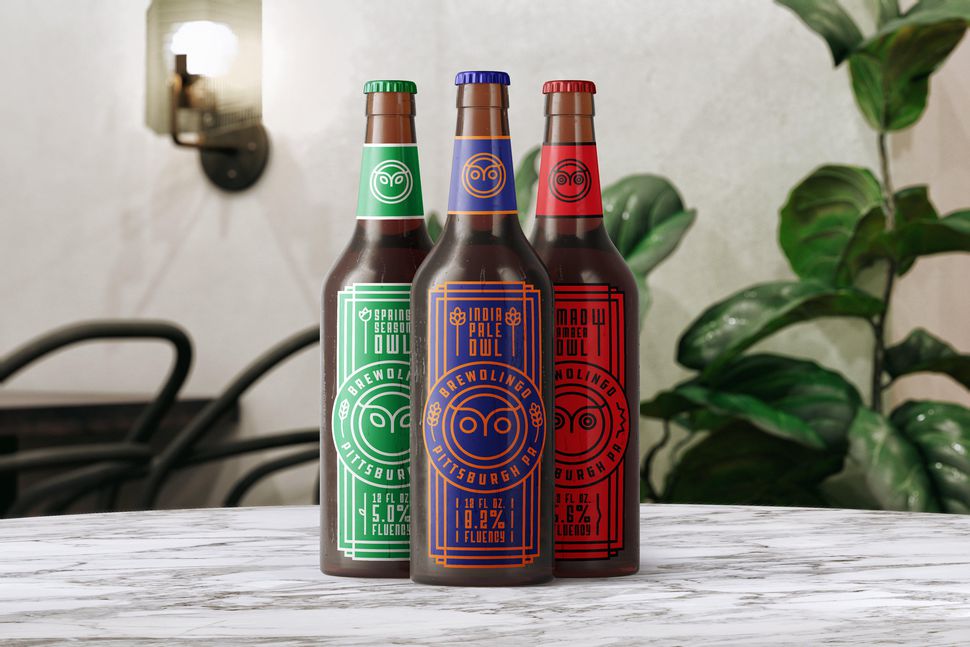 Sound familiar? The language learning service Duolingo is about to make you fluent in French faster with four different beers that will work in various situations. The pack includes India Pale Owl, Mad Amber Owl, Night Owl Stout and the Spring Season-Owl, the obsession of owl owing to their app icon mascot.
Ramen Optics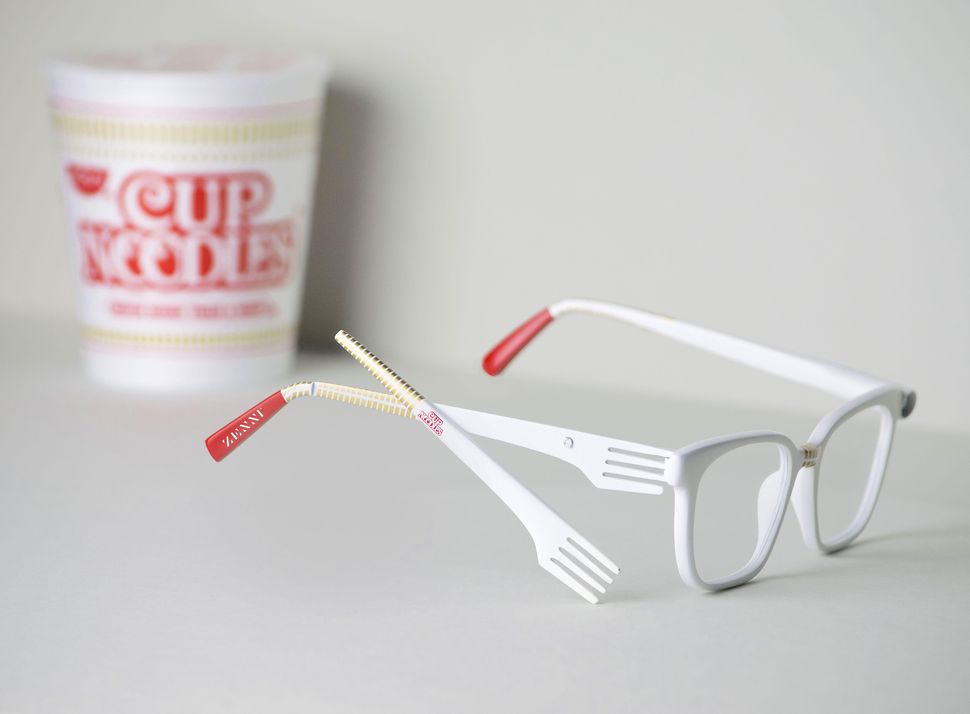 Designed to help you clearly look at your ramen while you eat them, the new range of eyewear from Nissan Cup Noodles and Zenni Optical, comes with a fork-shaped frame with an additional fork that lets you eat chow with ease. There's also a built-in fan that will avoid steam to gather on your lenses while the cup is too hot. We certainly won't mind something like this.