Apple has released a new software update for its iPhone, iPod Touch and iPad. The new iOS 5.1.1 (http://support.apple.com/kb/DL1521 ) software update addresses three major vulnerabilities in Safari browser. Besides, regular bug fixes are bundled along with number of security fixes under the hood.
This new iOS 5.1.1 update weighs 54 MB and can be downloaded directly over the air through data connection – WiFi or 3G network.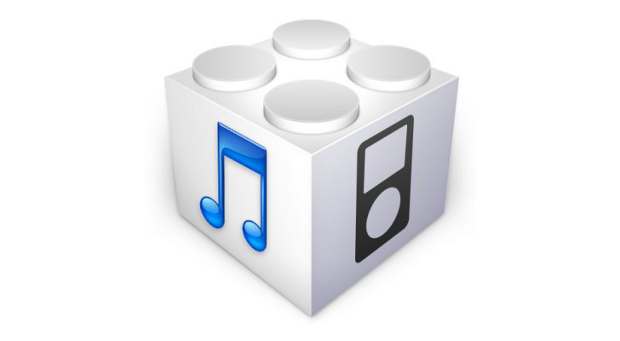 As per the Apple Support Center listing, the new iOS 5.1.1 update is meant for the iPod Touch (third and fourth generation), iPhone 3GS, iPhone 4, iPhone 4S, iPad and iPad 2. It brings a new set of fixes including fix for the 'Unable to purchase' bug which showed up after users purchase an app.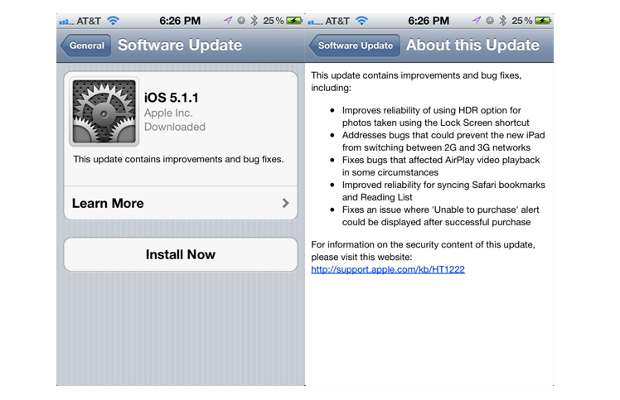 The iOS 5.1.1 fixes the bugs related to the HDR (High Dynamic Range) option – usually the devices did not respond when one choose HDR option using the Lock Screen shortcut. Also, the AirPlay video playback will be smoother after applying the update. Also the update allows easy switching between 2G and 3G networks on the WiFi+3G models of iPad or iPad 2.
Apple clarified the security fixes in the iOS 5.1.1 software update advisory that three major Safari vulnerabilities are patched. Along with that the update also improves the syncing of Safari Bookmarks and Reading list across devices.
The new iOS 5.1.1 software update can also be installed over a PC or Mac with iTunes installed.