Apple will launch its latest iPhone 6S and iPhone 6S Plus in India on October 16. This is the first time that Apple will launch its latest devices in India in less than a month after launching them globally. However, Apple has not revealed their prices for the Indian market.
Apple made available the new iPhone models on September 25 across the US, the UK, Australia, Canada, China, France, Germany, Hong Kong, Japan, New Zealand, Puerto Rico, Singapore. It claimed to have sold 13 million units of iPhone 6S and 6S Plus on the first day of sale compared to 10 million units of iPhone 6 and iPhone 6 Plus.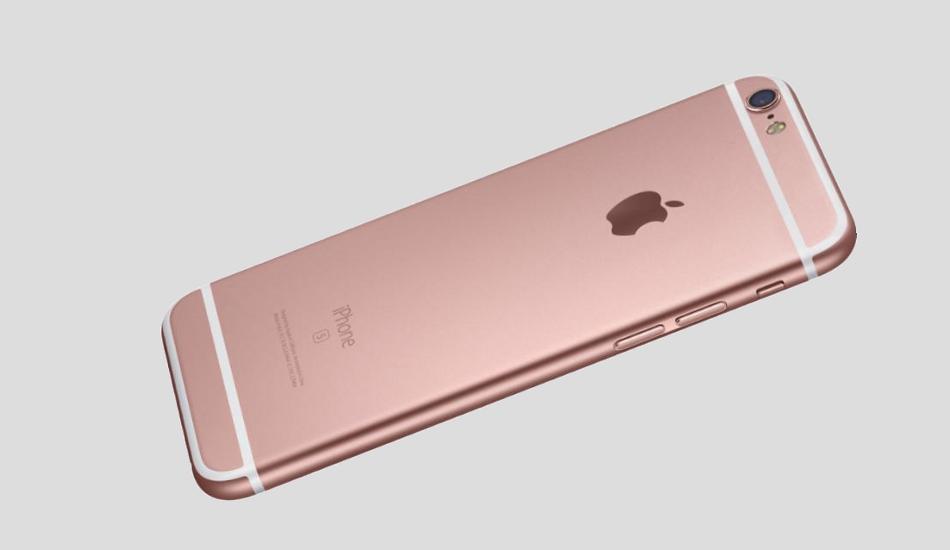 Apple iPhone 6S and 6S Plus have a new display technology called 3D Touch or Force Touch display technology. This enables the display to differentiate between a light and a hard touch to initiate a particular action like opening music or a messenger app. Apple Watch was the first device to use this technology.
This year Apple has given its new iPhones a major upgrade in camera department as compared to all its previous models. Both 6S and 6S Plus have 12 megapixel rear camera that can also record videos in 4K resolution, a feature that has been available on iPhones since last year. On the front, they have a 5 megapixel camera.
Both the phones have a new 64-bit A9 chipset that is claimed to be 70 per cent faster at carrying out processes and a new graphic processor that is said to be 90 per cent faster as compared to that of iPhone 6. They run on iOS 9, Apple's latest version of operating system it will be released on September 16 as a free download to users of existing Apple devices. Similar to iPhone 6 and 6 Plus, the two new smartphones unveiled also have the same screen size and resolution. Apple iPhone 6S has a 4.7-inch HD screen while 6S Plus has a 5.5-inch Full HD screen.