Apple has made the new iPhone 5s and iPhone 5c models available in the Indian market along with other regions earlier this month. According to a reliable source of ours, who is quite familiar with the mater, the iPhone 5s and iPhone 5c models officially sold in India are eligible for International Service or simply, global warranty with AppleCare+ plan.
Apple is selling iPhone 5s with model number – A1530 in the Asia Pacific region including India. The model number can be spotted on the back cover of the handset. The model numbers basically signify the LTE network band support configuration but there is no guarantee that on the LTE support from the mobile carriers supporting the respective LTE Network bands.
This iPhone 5s model supports most LTE network configurations offered in the markets located in Asia Pacific including India. As of now, the 4G LTE bands supported in India are from 2.3 GHZ (2300) to 2.6 GHz (2600). The iPhone 5s A1530 supports these LTE bands for India as well and users will be able to enjoy LTE speeds only in circles where TD-LTE (Time Division Long Term Evolution) network services are offered.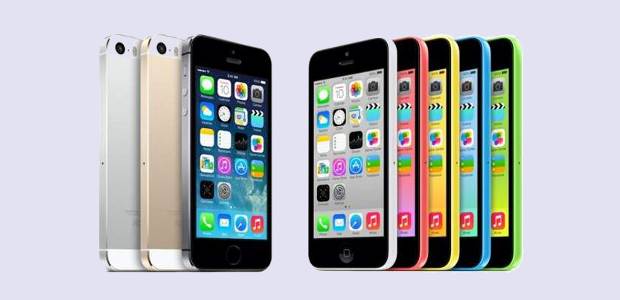 So if you have purchased Apple iPhone 5s with A1530 model number at the back, it is eligible for International Services covering repairs and replacement. However, the only exceptions lies that the International service benefits on iPhone 5s A1530 are not offered in Brazil, Russia, Turkey and UAE regions.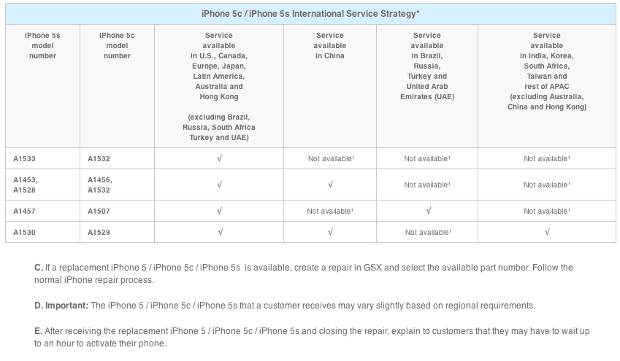 Similarly, Apple sells iPhone 5c with Model Number A1529 in Asia Pacific region including India. The iPhone 5c can be used over the LTE networks and supports the three LTE network bands (2.3 GHz – 2.6 GHz) for India. The iPhone 5c owners with AppleCare+ plan can enjoy International Services for repair or replacements in most regions across the globe except Brazil, Turkey, Russia and UAE.
The bottom line remains that the iPhone 5s (A1530) and iPhone 5c (A1529) models being sold in India and other markets in Asia Pacific are eligible for International Services (simply put, Global warranty.) However, if you have purchased the iPhone 5s or iPhone 5c with other model number, you many not be able to enjoy repairs and replacement.
There is no clarity on whether the CDMA networks supporting iPhone 5s and iPhone 5c models will be sold in India.
Apple iPhone 5s arrives with a new design treatment in terms of anodized aluminum backplate and nano-SIM support. Its 4-inch Retina display offers amazing colours reproduction. It is powered by the new Apple A7 SoC and M7 motion processor. There is a new TouchID function integrated in the Home button for additional security. Running the iOS 7 software out of the box, the Apple iPhone 5s is being sold in India at Rs 53,500 for 16 GB model, Rs 62,500 for 32 GB model and Rs 71,500 for 64 GB model. Apple iPhone 5s is offered in gold, silver and space grey colour options.
The iPhone 5c arrives with all features of the iPhone 5 but in a nice polycarbonate body. With improvements in camera and other features , the iPhone 5c is sold in India at Rs 41,900 for 16 GB model and Rs 53,500 for 32 GB model. Apple iPhone 5c is offered in white, blue, pink, green and yello colour options.