With each passing day, more and more details about the Samsung Galaxy S9. This time a screenshot of Samsung's Health app has revealed another crucial feature of the phone.
The screenshot has revealed that will have the fingerprint scanner on the back, below the camera.
It also reveals that the sensor and the flash will be on the right side of the camera.
However, as we had reported earlier, the S9 and S9+ are unlikely to be released at the Consumer Electronic Show in January 2018.
As per the rumours, the Galaxy S9 will come with 4GB RAM while the Galaxy S9+ will come with 6GB RAM. The phones are said to come with dual camera set up.
Other than that the phones are expected to arrive with Snapdragon 845 or Samsung's recently unveiled Exynos 9810 chipset both of which are built on 10nm process. Also, both the S9 and S9+ will come with Android 8.0 Oreo out of the box.
Recently, the S9 was spotted on Geekbench with Android 8.0 OS and with model number of SM-G90F. In the listing, a 4 GB model and octa core processor was mentioned.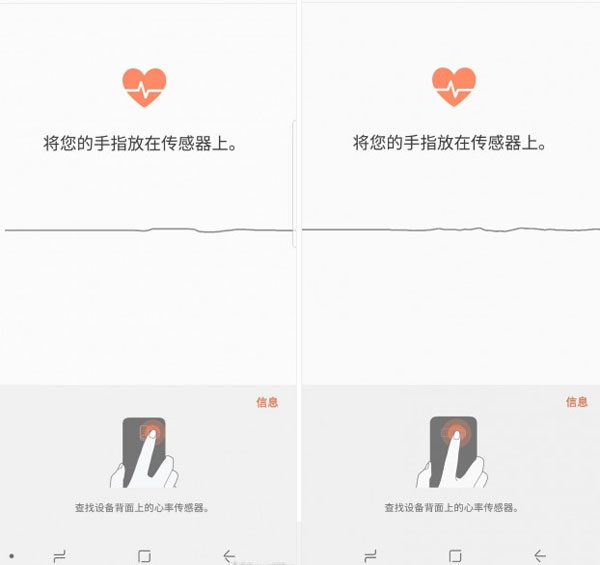 Earlie reports claim that the S9 will not have an underscreen finger print sensor. However, a QHD screen is almost guranteed.
Previously, Samsung was reported to be working on three S9 series phones including a small phone called S9 Mini. As per reports, the S9 Mini will have a screen smaller than 5 inches. Some expect that the phone will have a curved edge infinity display.
Earlier, the Samsung S7 and S8 were also expected to come alongside their mini versions but that never happened. So whether Samsung will break the tradition or not it remains to be seen.