Rovio Mobile, developers of popular mobile game Angry Birds, have released the lattest version of the game – Angry Birds Space – for the Windows Phone 8 devices too. The game which was earlier released on Android and iOS platforms now will be available for newer Windows Phone 8 devices such as the HTC Windows Phone 8X and Nokia Lumia 920.
Angry Birds Space is set in the outer space where the birds are fighting to rescue their eggs from the pigs. Rovio has added more twists and challenges based on physics with zero gravity along with asteroids and smaller planets which make the game play exciting as well as challenging.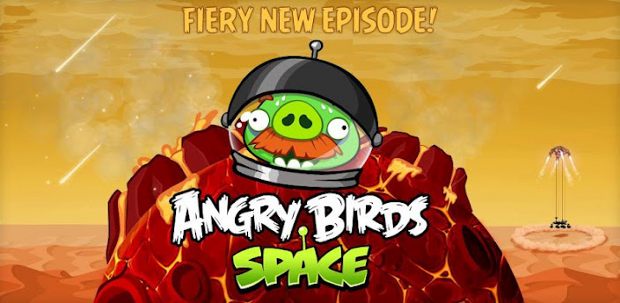 The game features a total of 150 challenging levels of interstellar mayhem through which the birds now take on the fight with the greedy pigs. In contrast to the earlier versions of the game, the Angry Birds Space comes with new birds and super powers with different puzzles. This game also has a new Lazer bird with its own unique power to knock off the obstacles.
Along with that there is also bonus levels that players can unlock by entering the hidden vortexes scattered around various levels throughout the game.
Windows Phone 8 users can get the new Angry Birds Space game for $.99 or Rs 55 approximately from this Windows Phone Store link. The Angry Birds Space game requires Windows Phone 8. Also users can try the game before they buy it from the store as an option.