Google' chief executive officer Sundar Pichai is coming to India on his first ever trip to India and will host an event on December 16. During this event, Google is now expected to announce new affordable Android smartphones. Google though has not said anything specifically regarding new devices, news reports claim that the internet giant may announce new versions under its Android One programme.
In 2014, Google joined hands with Spice, Micromax, Karbonn, Celkon and Intex to bring affordable Android smartphones offering pure Android experience like the Nexus devices. Named as Android One, these devices offer pure Android version and like Nexus devices are eligible to get the latest Android update before others do.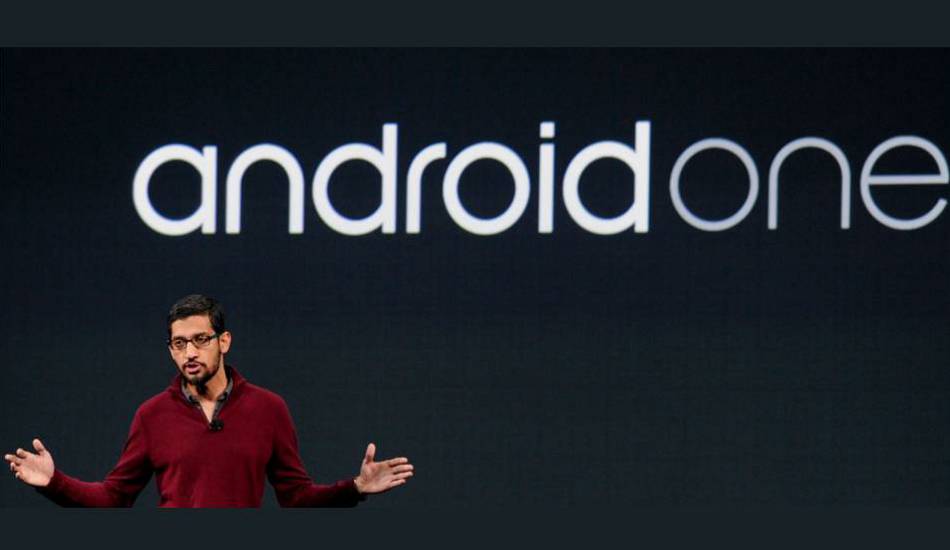 The Android One devices, despite having decent features, were not that successful. Now Google want to rectify that with its new version of low cost devices. In August reports claimed that Google is trying to make sub-Rs 3,000 devices. Well we don't know if Google will announce anything at its upcoming event in India but its invite sent to various media organisations including The Mobile India does hints at something like that.
"At Google we believe that technology can change people's lives for the better. Indians are coming online at an astonishing rate with affordable smartphones. These new users have a completely fresh view on what the Internet has to offer," the invite sent to us for the December 16 event read.
It further added, "Please block your date for an event with Google as we outline our vision for these users."
Meanwhile, industry watchers have started speculating on the name of the new version, some terming the still speculated devices as Android One Version 2.