Of late, smartphones are increasingly being used as default camera, replacing the traditional digital cameras. In the last18 months, we have rarely come across a decent smartphone or feature phone that doesn't have a camera. Digital camera manufacturers have also said it on record that their businesses have taken a hit because of the rise of phones with camera capabilities.
This is also reflected in 'The Handset Hotlist Survey' of July, which was conducted by The Mobile Indian.
As per the survey, which is based on a study of online preferences of over one million people who visited the website (www.themobileindian.com) in July this year, out of 25 most searched mobile phones on The Mobile Indian, 14 have 8 megapixel or more resolution, and are based on Android operating system.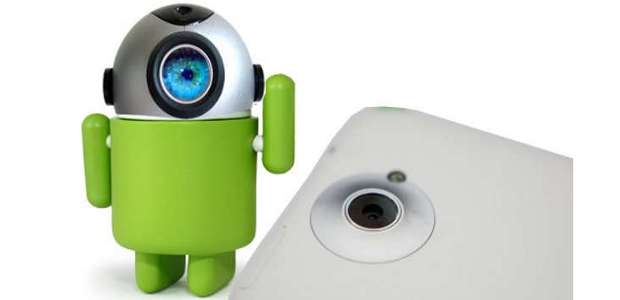 As per the Handset Hotlist survey, Micromax Canvas 4 is the most searched smartphone in the country. The phone was launched in July and comes with an interesting unlock gesture – you have to blow at the phone or shake it to unlock it.
Also, after a long time Nokia launched a new phone under Asha series – Nokia Asha 501. This phone also made it to the list and bagged the second slot in the handset hotlist.
Commenting on the survey, a spokesperson of The Mobile Indian said, "Many people love to capture things as they happen and then upload to popular social networks like Facebook and Twitter. Nothing can better that than a mobile phone to accomplish it."
The spokesperson further added, "Since Android based handset are available in different price brackets and have plenty of choices options it is no surprise that it grabs the maximum attention from consumers."
Of the 25 most searched handsets, eight were from Micromax, seven were from Samsung, two each from Nokia and Xolo, and one each from LG, Karbonn, Apple, Sony, Intex and iBerry.
As compared to last month three handsets from Micomax Canvas 2, Canvas 3D and Canvas HD lost 7, 13 and 16 positions respectively and one handset from Samsung, the Galaxy Grand, lost 16 positions. Also, in this month's handset hotlist 10 new handsets made it to the list out of which two were from Micromax and Samsung and there were one each from Nokia Intex, Xolo, Sony, iBerry and LG.
As far as Relative Score is concerned, there was close competition this month from position number 6 to 17 for grabbing consumer interest. So much so that slot number from 7 to 10 and slot number 11 to15 had 20 and 19 relative scores, respectively.
###PAGE###
Top 25 Handset Hotlist for August-2013

| Rank July | Last June | Change | Model | Relative Score | Price (in Rs.) | OS | Camera (in MP) |
| --- | --- | --- | --- | --- | --- | --- | --- |
| 1 | na | new | Micromax Canvas 4 | 100 | 17,500 | Android v4.2.1 | 13 |
| 2 | na | new | Nokia Asha 501 | 41 | 4,999 | Asha OS | 3.2 |
| 3 | 2 | -1 | Samsung Galaxy Mega 5.8 | 38 | 21,000 | Android v4.2.2 | 8 |
| 4 | 1 | -3 | Samsung Galaxy Mega 6.3 | 32 | 28,000 | Android v4.2.2 | 8 |
| 5 | 10 | 5 | Karbonn Titanium S5 | 23 | 10,000 | Android v4.1 | 8 |
| 6 | 3 | -3 | Nokia Lumia 520 | 21 | 8,999 | Windows Phone 8 | 5 |
| 7 | 5 | -2 | Micromax A88 Canvas Music | 20 | 8,500 | Android v4.1.1 | 5 |
| 8 | 4 | -4 | Samsung Galaxy S Duos | 20 | 9,300 | Android v4.0 | 5 |
| 9 | 15 | 6 | Micromax Canvas Viva A72 | 20 | 6,400 | Android v2.3.6 | 3 |
| 10 | 6 | -4 | Samsung Galaxy Young | 20 | 7,400 | Android v4.1 | 3 |
| 11 | 13 | 2 | Xolo Q1000 | 19 | 14,000 | Android v4.2 | 8 |
| 12 | na | new | Micromax A92 Canvas Lite | 19 | 7,800 | Android v4.1.2 | 5 |
| 13 | na | new | Samsung Galaxy Core | 19 | 12,900 | Android v4.1 | 5 |
| 14 | na | new | Intex Aqua i5 | 19 | 11,000 | Android v4.2 | 12 |
| 15 | na | new | Samsung Galaxy S4 Mini | 19 | 26,000 | Android v4.2.2 | 8 |
| 16 | na | new | Xolo Play T1000 | 18 | 13,999 | Android v4.1.1 | 8 |
| 17 | 12 | -5 | Micromax Canvas Doodle A111 | 18 | 9,949 | Android v4.1.2 | 8 |
| 18 | 19 | 1 | Apple iPhone 5 | 16 | 43,000 | iOS 6 | 8 |
| 19 | na | new | Sony Xperia E Dual | 15 | 9,000 | Android v4 | 3.2 |
| 20 | na | new | iberry Auxus Nuclea N1 | 15 | 15,990 | Android v4.2 | 13 |
| 21 | 14 | -7 | Micromax A110Q Canvas 2 Plus | 14 | 10,000 | Android v4.2.1 | 8 |
| 22 | na | new | LG Google Nexus 4 | 14 | 24,499 | Android v4.2 | 8 |
| 23 | 7 | -16 | Micromax Canvas 3D A115 | 14 | 9,499 | Android v4.1.2 | 5 |
| 24 | 11 | -13 | Micromax Canvas HD A116 | 12 | 13,000 | Android v4.1.2 | 8 |
| 25 | 9 | -16 | Samsung Galaxy Grand Duos I9082 | 12 | 17,990 | Android v4.1 | 8 |