The 32 GB version of Motorola Moto X (2nd Gen) has finally been launched in India with a price tag of Rs 32,999. The phone is available in black and blue colours at the time of writing from Flipkart, the sole seller of the phone in India.
Meanwhile, Motorola has also announced the latest Android 5.0 Lollipop update for its Moto X (2nd Gen), both 16 GB and 32 GB. To get the update, go to Settings>About Phone>System Updates> and select Download. Then just install the downloaded update.
"This week, Android 5.0 Lollipop arrives on Moto X (2nd Gen) in India we will soon start the roll out of the upgrade on our other devices too," Motorola, which was recently acquired by Lenovo, said in a press release.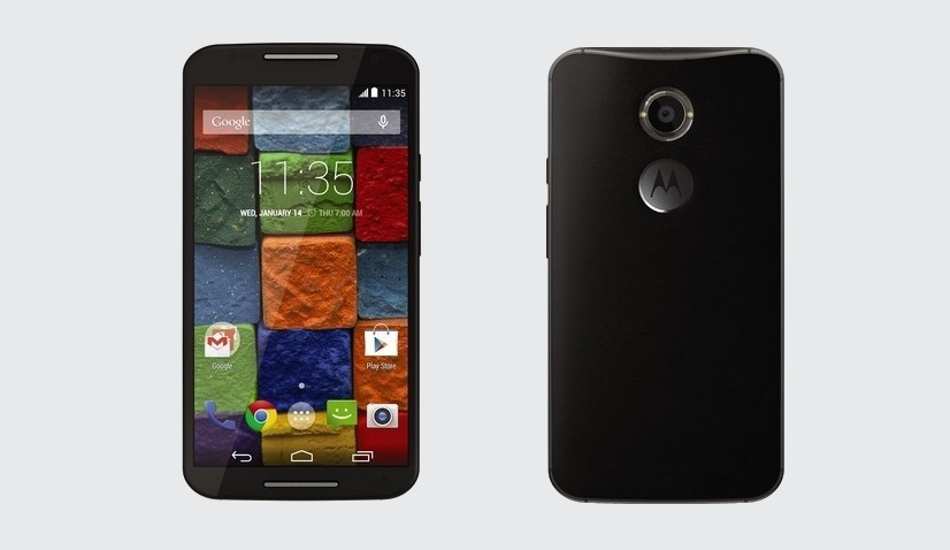 "This latest version of Android brings all-new material design to life with a bold, new visual style. The new user interface is designed to enable better, more natural touch screen interactions and introduces vivid new colours, typography, and edge-to-edge imagery to make using your phone more fluid. It lets you catch up with notifications on your lock screen and even dismiss them without unlocking. Android L's new "Downtime" and "Interruption" settings also allow you to decide what people and what notifications get through at times that you choose," the company further added.
Meanwhile, the 32 GB version of Moto X (2nd Gen) has also been launched in India. Note that this phone has no SD card slot so you have to contend with the 32 GB ROM only of which only 23 GB is usable. Apart from storage, the Moto X (2nd Gen) though has everything justifying its price tag including 5.2 inch OLED display with full HD resolution and Corning Gorilla Glass 3 protection. This 144 grams weighing smartphone has a decent 2300 mAh battery.
The Moto X (2nd Gen) has a 2.5 Ghz Snapdragon 801 quad core processor, Adreno 330 GPU and huge 2 GB RAM that is enough to run even the heaviest games available for Android devices. It is currently come with Android 4.4.4 operating system and is sure to get the latest Android 5.0 Lollipop version soon.
Furthermore, the Motorola Moto X (2nd Gen) offers a 13 megapixel rear camera with dual LED flash light and a 2 megapixel front camera. This single SIM based smartphone has Bluetooth 4.0, WiFi (a/ac/b/g/n), 3G, and NFC.
Lack of 4G and dual SIM and micro SD card slot going to cloud the prospects of Moto X (2nd Gen) a lot unlike the kind of response its predecessor like Moto G and Moto X (1st Gen) had achieved. Especially, it has a difficult time ahead due to the availability of much better looking smartphones like Samsung Galaxy S5, Sony Xperia Z1, LG G Pro 2, LG G2, Google Nexus 5 and the HTC One.