As promised, Google has released Android 4.4.1 KitKat update to improve the camera performance of the Nexus devices. The new Android 4.4.1 KitKat update is being pushed over the air to the Nexus 5, Nexus 4 and Nexus 7 devices at this moment.
The new Android 4.4.1 KitKat build KOT49E mostly focuses on the camera improvements after the uproar on sluggish camera performance in the Nexus 5 smartphone. The new update not only fixes the issue but also made the camera app faster and more responsive than ever.
The camera app in the new version claims to load several milliseconds faster than the one in Android 4.4 KitKat update. Google has also tweaked the camera code to offer better white balance and more vibrancy in colours. Prior to this improvement, the colours were little dull and the white balance was bit off than usual to create a warmer image. Also, there is an image capture status circle in the center of the circular animation.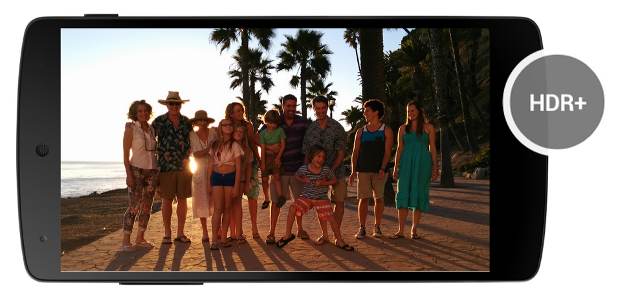 Google has also added the new HDR+ mode in the camera for the Nexus 5 owners. Google claims to offer great shots even in low light or too bright environments with the HDR+ mode. The 'Burst' mode clicks several images in one third of the second to apply smart computational algorithm for fusing those images together.
The Mobile Indian had reported about Google's efforts to bring Nexus smartphones with better cameras. Vic Gundotra, senior vice president, Engineering at Google, had stated that Google is committed to make Nexus phones insanely great cameras. The Android 4.4.1 KitKat version update is the clear example of how serious company is with cameras.
Then again, we don't see any special efforts like Nokia does with image sensor and optics. Nokia PureView Imaging technology aims to deliver better and high quality images through the mobile phone camera. The Lumia 1020 and 808 PureView are two prime examples to show how Nokia does it. If at all, Google is really serious about camera in then the developments in the image sensor and optics should happen coherently.
The owners of Nexus 5, Nexus 4 and Nexus 7 will have to wait for the 56.6 MB update to automatically appear as OTA on their devices. The Android 4.4.1 KitKat update is a phased roll out and will take couple of days to be available to all active Nexus device users.