Google has announced the next major update for Android, called Android 14. While dessert names for Android versions were ditched a while ago, the latest version of Android should correspond to the letter 'U'. The new update will be bringing a bunch of new customisation options for the lock screen of your phone, new AI features and more.
Android 14: What's new?
While the Beta 1 for Android 14 was available to download last month, the brand has released the Beta 2 for the version and also detailed some of the upcoming features. The first one we are going to talk about is Magic Compose. Google is now keeping AI at the core of every new addition it makes to its services.
Magic Compose is another example of how Google is using generative AI to suggest responses based on the context of your messages, and even transform what you write into different styles. The feature will roll out in Google Messages app this summer for beta testers.
Next, Google is introducing new lock screen customisation options such as new shortcuts and clock styles to try. Plus, a new monochrome colour theme is also being introduced that can be applied across your entire phone experience. While this would be an Android 14 feature, Pixel users are lucky that they'll be getting another set of new features next month, such as Emoji wallpaper that lets you customise your device using your favourite emoji combinations, patterns and colours.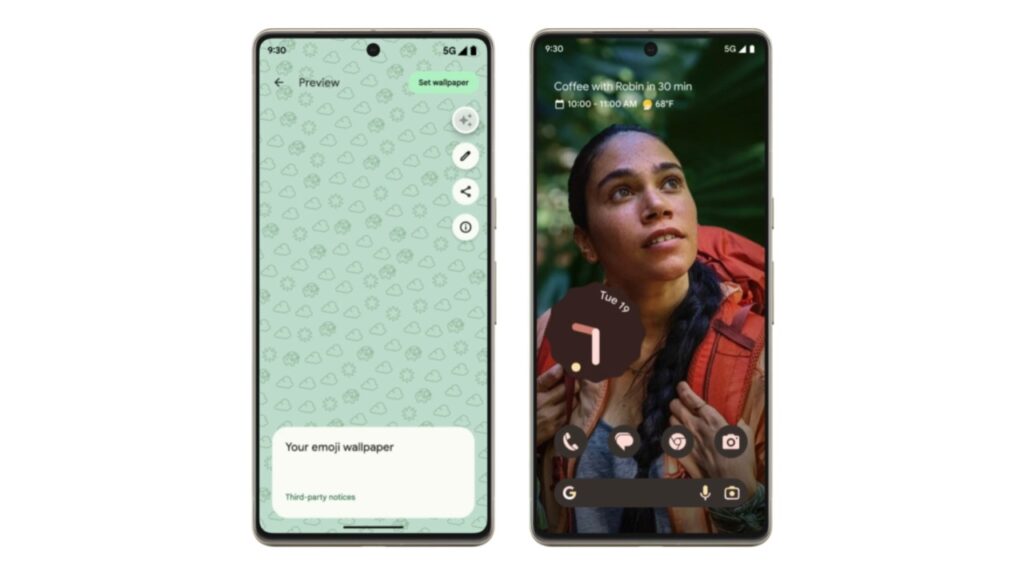 What they'll also be getting is Cinematic wallpaper which uses on-device machine learning networks to transform your photos into 3D images. This will give the wallpapers a parallax effect so the subject and background moves according to how you move your smartphone.
A new feature incoming with Android 14 is Generative AI wallpaper, where you can answer suggested prompts to describe your creative vision. Using Google's text-to-image diffusion model, your phone will generate unique wallpapers for you to choose from.
The next version of Android will also introduce improved 'Find My Device' functionality. It will support a bigger range of devices from different brands, like headphones, tablets, and more. And to keep users safe and protect their privacy, unknown tracker alerts will let them know if an unrecognised tracking tag is following them and help them find it, such as an Apple AirTag.
Android 14 will also bring predictive back gesture, new support for Night Mode and 10-bit HDR video in social apps like Instagram and Ultra HDR for an improved photography experience.
Android 14: Beta Availability
Apart from the eligible Google Pixel phones, Android 14 Beta is now available for a bunch non-Google devices including:
Users can download the beta from the OEM's respective websites and install them. However, do keep in mind that beta versions generally contain bugs and may hamper your daily usage. So we recommend installing it only if you have any of the above devices as a secondary smartphone and not your primary one.