Andy Rubin, co-founder of Android, has stepped down from his role as head of Google's Android division and will be replaced by Sundar Pichai, an Indian American computer engineer and IIT Kharagpur alumnus, who was the Senior Vice President of Chrome, Google Apps.
Google, chief executive officer, Larry Page, through a blog post said, "Andy's decided it's time to hand over the reins and start a new chapter at Google."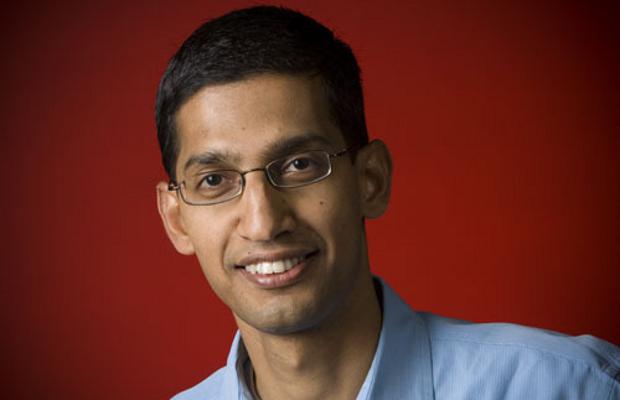 He further adds, "Going forward, Sundar Pichai will lead Android, in addition to his existing work with Chrome and Apps. Sundar has a talent for creating products that are technically excellent yet easy to use – and he loves a big bet. Take Chrome, for example. In 2008, people asked whether the world really needed another browser. Today Chrome has hundreds of millions of happy users and is growing fast thanks to its speed, simplicity and security. So while Andy's a really hard act to follow, I know Sundar will do a tremendous job doubling down on Android as we work to push the ecosystem forward."
Pichai was brought up in Tamil Nadu and studied B.Tech from the Indian Institute of Technology, Kharagpur. Google has several Indian Americans at very senior levels including Nikesh Arora, senior vice president and chief business officer, Amit Singhal, senior vice president, Sridhar Ramaswamy, senior vice president, engineering and Vic Gundotra, senior vice president, engineering and is very active on Google+.