Airtyme, which had earlier launched low cost 3G phones like Flaunt and Torrid, has unveiled its first Android phone in the country. The new phone, called AirTyme Picasso DG50, is a dual SIM phone with Android 2.3 operating system.
"Like its artist namesake, we built the Picasso to cater to the genius and the creative spark in all of us," said Gaurav Narang, AirTyme's director of operations in a press release. "Today's consumers want a phone that is both feature-rich and easy to use. They can't help but be delighted when they open the box and see its fine finish and beautiful lines. When they power it on, they'll be dazzled by its beautiful 3.5″ (8.89 cms) capacitive touch screen and artistic motifs. And when they explore its features, we hope they will see why we chose the slogan 'Ingenuity Meets Passion' to build the pan-India marketing campaign for this new, unique product," Narang added.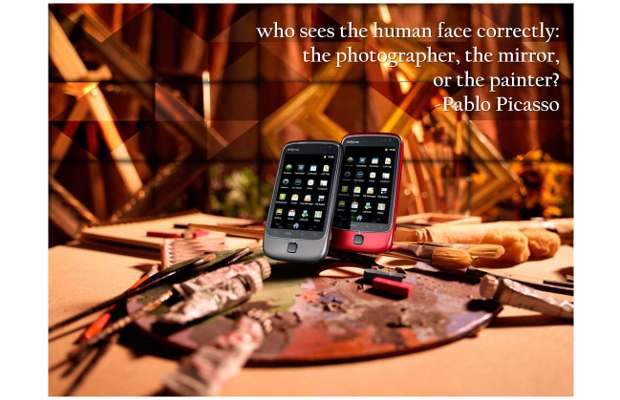 Unlike the previous phones which were based on operating systems that were already dead long back, this one is based on Android which going stronger each day. The phone has 512 MB RAM as well but there is no mention about the type of processor of the handset.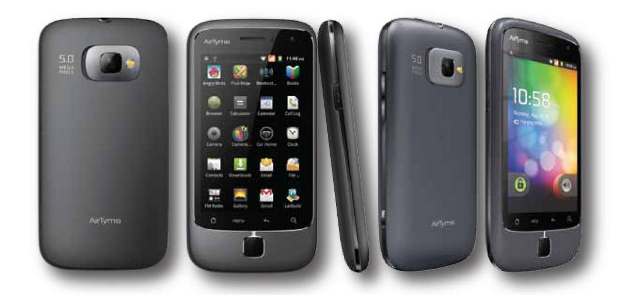 The AirTyme Picasso comes with a 3.5 inch capacitive touch screen with 320X480 pixel resolution. It also has a 5 megapixel camera with LED Flash at the back and a VGA camera in the front for video chat.
The phone has other regular features like GPS, 3G, Bluetooth and whole host of sensors common across most Android phones. The phone also get a Micro SD card slot that supports up to 32 GB card and a 1450 mAH battery.
The AirTyme Picasso DG50 is available in two colours, Smoky Grey and Garnet. Though not officially revealed, the phone is now available from online retailers like Infibeam and Homeshop18 for Rs 6,999.