Adobe has released a new update for its Reader app on iOS and Android platforms. The new Adobe Reader app for iOS and Android brings better Form performance and support for watermarks. The most interesting addition is that the Reader will now let users upload and access documents in a cloud storage account via the Acrobat.com website.
Adobe Reader app for iOS and Android is a versatile and no-nonsense application that enables users to read portable document files. The Reader for iOS enables better document and form printing.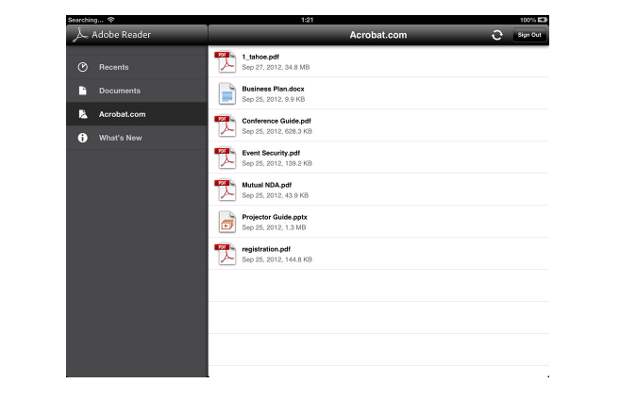 With the new Reader App, Android and iOS users will be able to store and access their Pdf files from the Acrobat.com website. With this cloud storage, comments made anywhere on the document will be available for both iOS and desktop versions as well.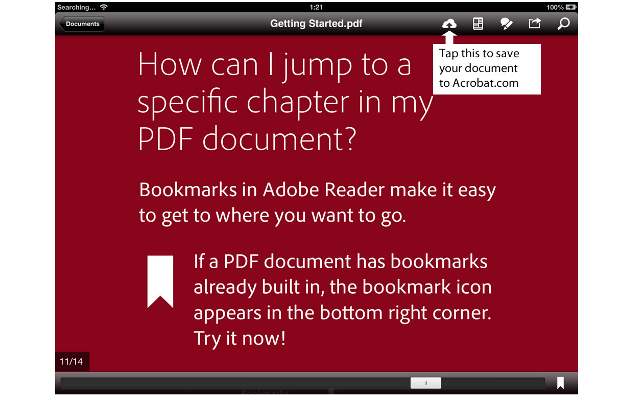 This is not surprising since there are several third party cloud storage providers that offer apps with built-in Pdf reading capabilities. The Android version of the Reader app now also has support for field hierarchies and improved form interactivity.
Adobe has already released an update for the Reader app for Android and it can be downloaded from the Google Play Store. Meanwhile, iOS device users will have to wait till a new Adobe Reader update is made available through the Apple App Store.