Facebook which is synonymised with social network has got a new competitor. The app, made by two Indians Gurnam Sunny and his partner 21 year old Inderdeep Bassi, has been named Aashiqui.
Claimed to be "an attractive, almost post-modern aesthetic and with much-improved user experience", the app allows you to connect with others through status updates, photos, comments, and messages. "It has been created by Indians keeping Indian users in mind," says its creators.
The app allows users to put two profile pictures. Your postings as well as those of your friends (including status updates, photos, check-ins, and the music you're currently listening to) are uploaded in a straightforward, reverse-chronological timeline.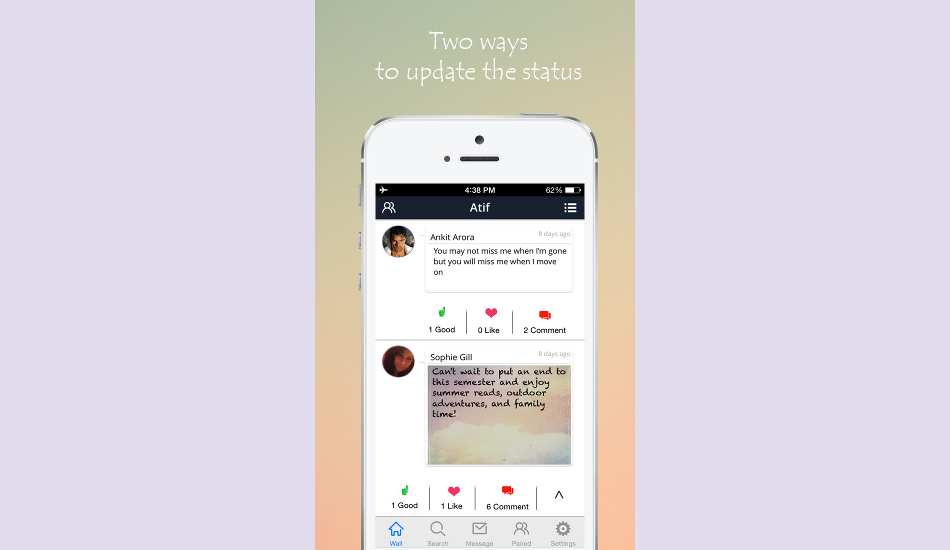 Also, there is an option which lets users update their statuses in two different ways: users can either update a status the traditional way, or they can use a photo from Aashiqui's gallery & use it as a background for their status. It offers a wide range of templates that you can add while posting a message.
The hashtag feature is also available for you to hashtag your photos and statuses which will make your content easier to find when searched by other users who share the same interests. And by clicking on hashtags you will be taken to feeds of public posts that contain the same hashtag.
There is also an instant messenger option for group chats. You can then interact with people in those groups, posting status updates, check-in information, and photographs. Anything you update to one group is exclusive to that group. This application can also be used for holding electronic conference as well.
Gurnam Sunny, CEO of Aashiqui, said "I was very passionate about computers and technology since childhood and my dream was to make social networking more interesting and unique. Through Aashiqui App you can do everything you do on Facebook. But we have added several unique features."
"While designing this app, an important idea was to allow people to use it easily and to have fun interacting with their friends. The dedicated servers will let users upload and download data at a very fast rate," the creators further claimed.
Aashiqui is free to use anywhere around the world and available for Android and iPhone platforms.