The much hyped Aakash tablet, hailed as the world's cheapest, is now available on Ncarry website.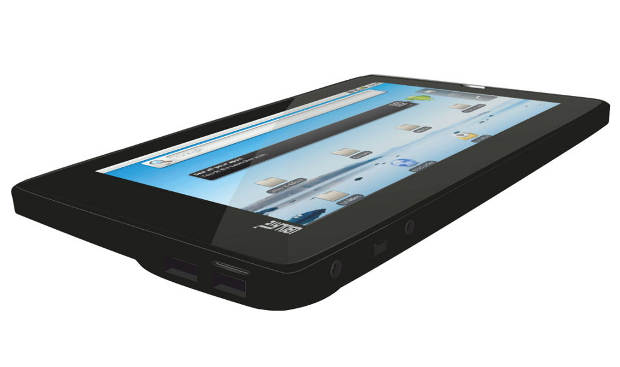 There has been lot of confusion regarding the availability of this tablet. Online booking for it was begun by DataWind, the manufacturer of the tab, on December 15. However, many people were unable to book the tab at the company's website.
About Aakash and UbiSlate
There are two versions of the tablet. The original Aakash tablet comes with much lower specifications and is priced at Rs 2,500. Its cousin &#151 named UbiSlate, is more powerful and is priced at Rs 2,999.
UbiSlate will be powered by Android 2.3 and will have a resistive touchscreen, Cortex A8 700 MHz processor and graphics accelerator HD video processor, 256 MB of RAM and 2 GB of internal memory. Other specifications are one standard USB port, a 3.5 mm audio jack, a 7 inch display with 800 x 480 pixel resolution, resistive touchscreen, GPRS and WiFi support.
On the other hand, the 7 inch Aakash tablet has Android 2.2 operating system, Arm 11366 MHz processor, 2100 battery, WiFi and support for a 3G modem. The price difference between Aakash and UbiSlate is because the commercially available products will include a cellular modem, allowing them to access the web from anywhere. There is cellular connectivity and the device can also function as a mobile phone. Notably, internet access on both tablets across mobile networks will be priced at Rs 99 for 2 GB.