HRD Ministry has given its go ahead to the Aakash 4 tablet project and the Union Cabinet is also expected to give its nod for the same soon, according to a report of PTI.
"Under this proposal, HRD plans to procure over 22 lakh tablets at a cost of Rs. 330 crore through Directorate General of Supplies (DGS&D)," PTI quoted its sources in the ministry as saying.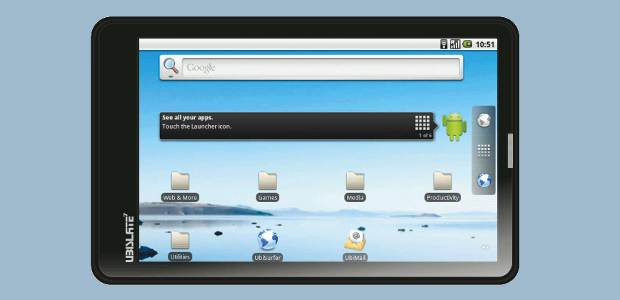 "In the first phase of the scheme, Aakash 4 tablets will be given to engineering institutes which will be directly bought from vendors empanelled by the DGS&D. The tablet, estimated at USD 35 (Rs 2200 approximately) per piece, will be provided to students at a subsidised rate," the report further added. The source also said to PTI that the tablet will be launched in January next year.
Earlier in August this year, the then Communication and Information Technology Minister, Kapil Sibal had announced that the Aakash 4 would be launched in January this year.
In July this year, Last month, the Government of India made public the proposed specifications of Aakash 4 tablet. As per the government notification, the tablet must have a 7 inch LCD display with "atleast" 800×480 pixels resolution. Also, the display should have minimum five point touch capacity. Most of the tablets under Rs 5,000 have such resolution.
Also, as per the government, the tablet should have the latest Android operating system. For instance, if it is launched now it should have Android 4.2.1 Jelly Bean version. But it does not end there as the government has also specified that the tablet should come with dual bootable (through external SD card) Ubuntu operating system.
To make the tablet run smoother, Aakash IV would be fitted with a minimum of 1 GB DDR3 RAM – which is significant as most of the under Rs 5,000 tablet these days comes 512 MB RAM. It would also have minimum of 4 GB internal memory and a 32 GB micro SD card slot.
As per the proposal, the Aakash IV should come with WiFi (b/g/n), Bluetooth 2.1 or higher version, 3.5 mm jack, USB port and it should support all popular 2G/3G/4G phone/data connectivity dongles in India, USB to Ethernet adaptors, USB printers, mouse, and keyboard. "SD Card interface should support NFC based SD card," the notification further added.