Telefónica, a mobile network operator in Europe, and Mozilla have announced a new mobile operating system that will deliver the first HTML5 based devices.
The 'Open Web Devices platform' (OWD), as it is called right now, is based on HTML5 and uses Linux Kernel which is also used by Android devices.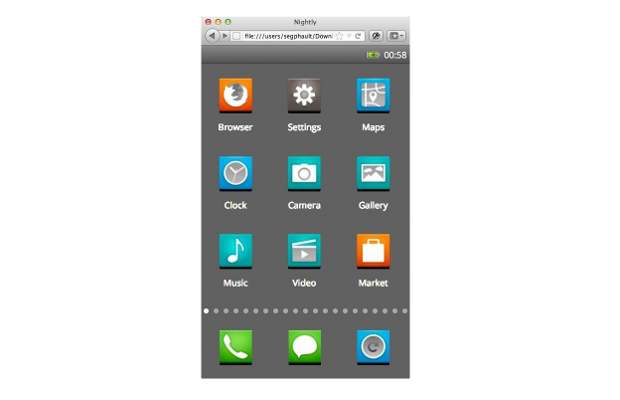 Announcing the operating system, Telefonica said, "The platform, which will be launched in 2012, is an important step forward in the establishment of HTML5 as the next major ecosystem for smartphones, and will enable the delivery of smartphone capabilities at low price points".
Qualcomm, which is world's largest supplier of mobile chipsets, is also sponsoring the mobile operating system. World's largest independent application maker, Getjar and Adobe have also pledged their support to this operating system.
The OS will be maintained by Mozilla.
The new phone architecture relies entirely on the web, enabling HTML 5 applications with absolute access to core phone APIs (Application Programming Interface). This means that all of the device's capabilities (calling, messaging, browsing, games etc) can be developed as HTML5 applications and executed via an experience based on the Firefox Web browser.
Since the operating system is based on HTML5, there is no need of the middleware and other superfluous software on a device which not only makes the applications run faster, but also brings down the device's cost.
Telefónica and Mozilla are developing this HTML5 operating system on a hardware platform that is based upon a Qualcomm chipset. The three companies will be collaborating to bring prototype platform that will enable smartphone capabilities at feature phone entry level pricing.
Telefonica is already in talks with OEMs (device manufacturers) to get this operating system to the market, though no names have been disclosed so far.