While international web sites, such as Google search, Facebook and others, remain popular amongst Indian mobile users, e-commerce is a new area of choice for Indian mobile users. This has been revealed by Opera software's in its recently released Mobile Web report.
Opera Mini browser has 207 million users worldwide with a big chunk of users in India and the report is based on usage pattern of these users. According to the report, Indian and International news sites remained the most visited (apart from Google and Facebook) with 30 per cent of the total visits while e-commerce came second with 14 per cent total traffic. Social networking fetched only 9 per cent because most people use them through apps and not the browser; education and travel were neck to neck with around 7 per cent visits.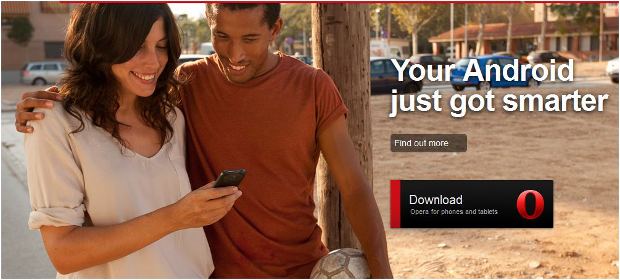 In a breakdown of the top Indian domains, one category sticks out from the crowd. News portals, both Indian and international, have traditionally been very popular among the mobile surfers of India, and remain on top. However, there is a challenger on the top lists of popular website categories. E-commerce has grown to become the second largest website category in the list of top Indian domains.
The e-commerce category now has more different domains in the list than the social-networking category. Domains categorised under e-commerce are both portals where people actually stop and do financial transactions and portals that offer price-comparison of products across shopping portals.
The travel category has increased in numbers and become more even more diverse than before. As shown in the regional websites' top-five lists, Indian Railways is still hugely popular, but it now has the company of other travel-booking sites in the domain list, compared to what was seen in summer 2010, including MakeMyTrip, Yatra and Cleartrip.
The top 10 visited categories by Indian mobile users in order of popularity are news portals, e-commerce, social networking, education, travel, search, cricket, download portals, job portal, and government websites.