Android devices allow users to connect to their Facebook contacts directly from their contact book. But, Android smartphones do not have this option by default. It is only added once the person installs the Facebook application on their device, which most users have.



So here is how you can sync your Facebook contacts to the address book of your Android device.
Step 1
On your Android device, locate the applications home key and press it. The applications home key is generally located in the lower middle portion of the screen.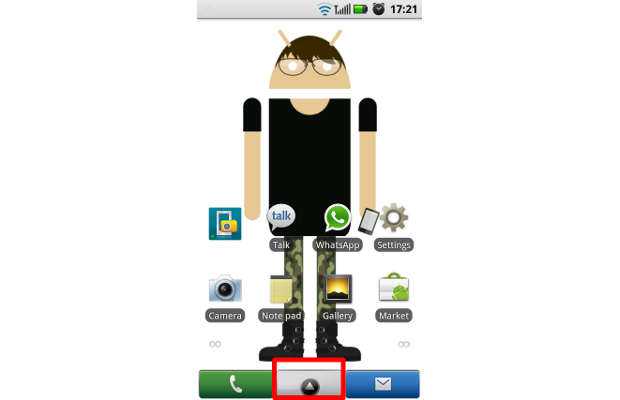 Step 2
Once the applications home screen opens, locate the Facebook application icon and press it.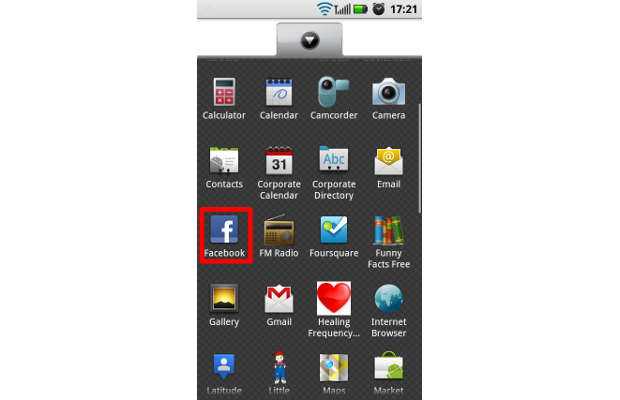 Step 3
The application will then open your linked Facebook account and show you present posts and updates in your account. It might take some time to synchronise your Facebook account with the Android device's account.
Once the content loads, press the options key on the device to open the options menu of Facebook. From that, select settings. This menu can be triggered by accessing the options hardware key from the device within the application.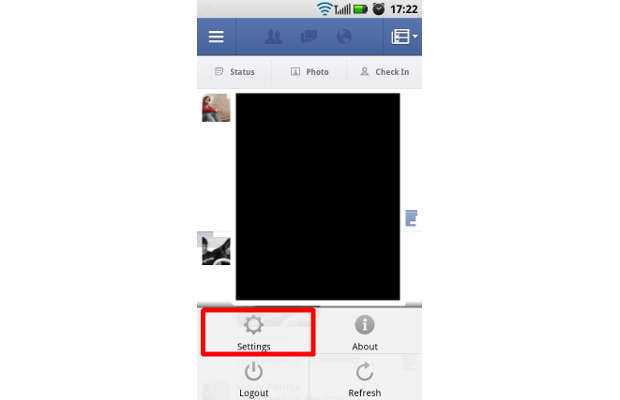 Step 4
The next screen will display settings related to the Facebook application. From the options, select Other Settings. Now select the Sync Contacts option.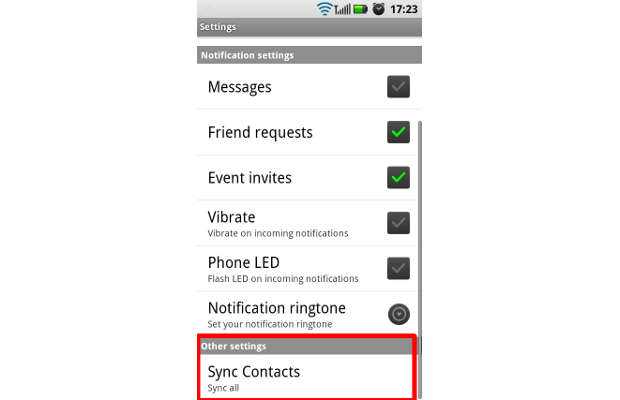 Step 5
The following screen will open in the form of a prompt with three options.
If you want to sync all the contacts of your Facebook account with your Android phonebook, select the first option. If you wish to sync data of only those friends whose names exist in your Android Phonebook, select the second option.
The third option is there to remove all the Facebook related data from the account or device. So if you don't wish to keep your Facebook contacts, select option three.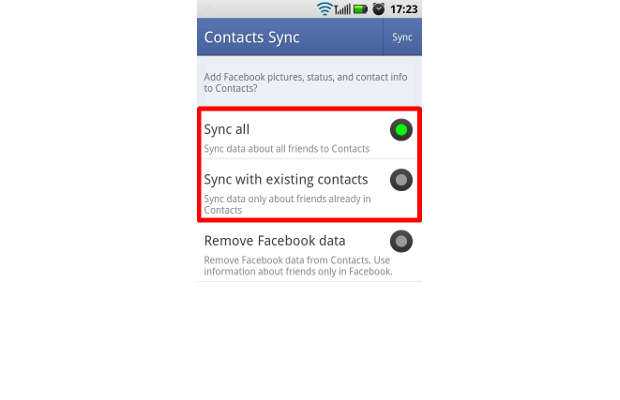 Step 6
Option two is the safest as only the existing contacts are synced and you get details for only the contacts on your device.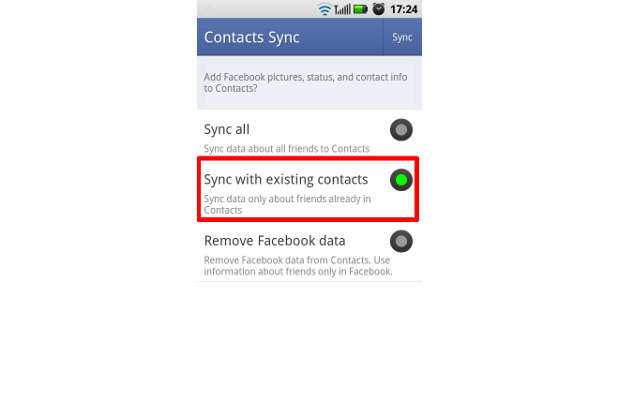 Step 7
You will not be able to see all contacts outright as the device will take some time to sync data. The best option would be to give about an hour to the application to sync the data preferably over a WiFi network to speed things up. Once done, all the contacts will be automatically updated in your Android phonebook.