Despite the advancement of technology, transferring files is still not a hassle free affair especially if you have to transfer files from one smartphone to another. To transfer files from your smartphone to another smartphone, you have to connect both devices to a computer and sync files using software.
However, with Dropbox users can share or sync almost any type of file between devices at just a click of a button or by creating an automated action. The Dropbox application is available on iOS, BlackBerry and Android platforms. That is why it is a perfect tool for syncing data across devices, and that too without much hassle.
So here is how sync data between different devices using Dropbox. For this we chose an Android and a BlackBerry device.
Before beginning with the sync process you need to make sure you are registered with Dropbox at dropbox.com.
Step 1
To setup sync, the Dropbox application should be installed on both devices. On your Android device open Android Market to begin installation.
Step 2
You can either locate the application under utility apps or you can search for it. Once you've found it, install the Dropbox application on your device.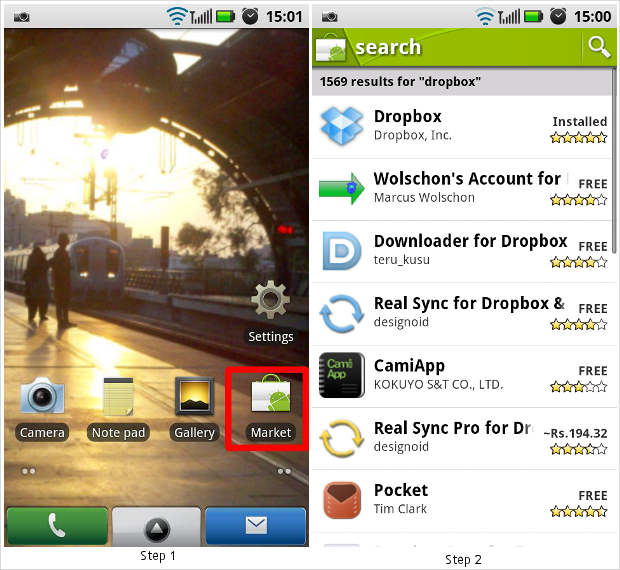 Step 3
After installing the app, open the applications menu on your device and locate the installed application.
Step 4
Locate and start the Dropbox application.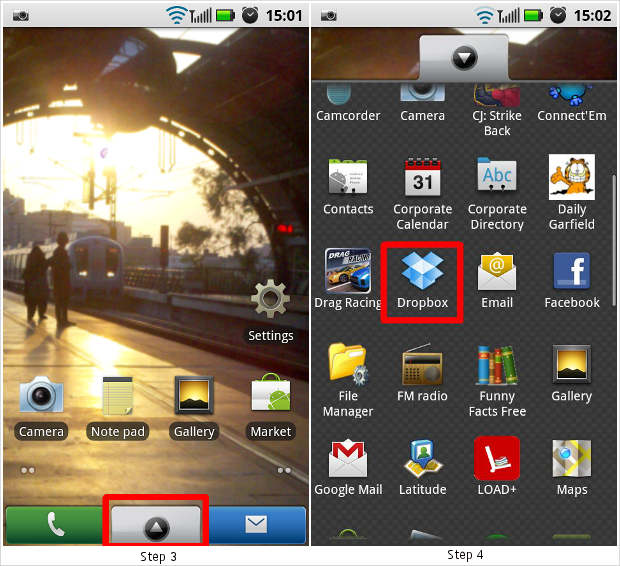 Step 5
The application will prompt you to enter login details. Once the login is successful it will proceed to the home screen where you will find the default folders that are already added to the Dropbox account.
Step 6
You can also modify or create folders from within the application by accessing the setup menu, which can be accessed by pressing the menu key while the application is open. Add the desired files and folders and let the application sync data with the cloud space.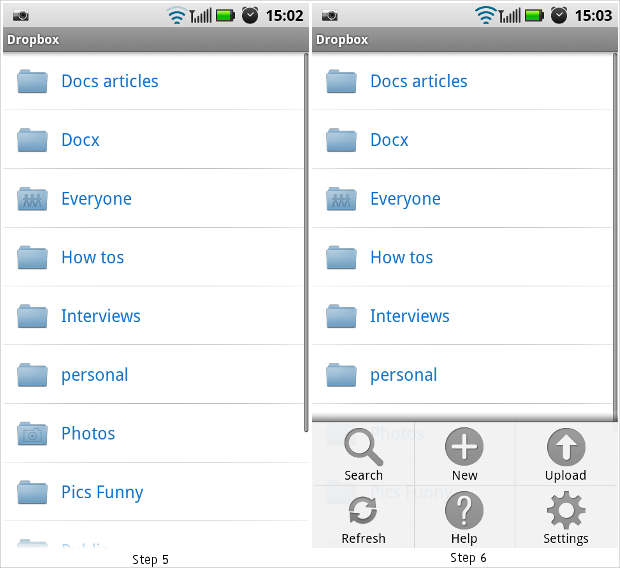 Step 7
Install the application on the other device. Since we chose a BlackBerry device the application is available for download from BlackBerry App World, both through the handset and the web. Install the application and input the same login details used to login to the Android device.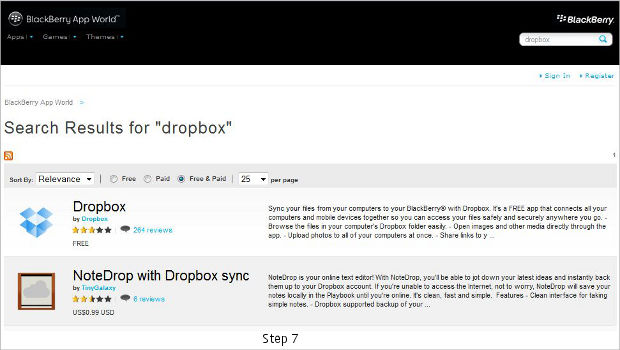 Step 8
The BlackBerry device will take a few minutes to build a cache of the files uploaded on the cloud from the Android device after which it will show the exact files added to the Android device.
Step 9
The sync is now set. It works both ways, which means that any file added to the Dropbox folder, whether through the Android or through the BlackBerry device, will be automatically synced. You can add an iOS or a Windows powered device to this sync by repeating steps 7 and 8.
You can also check the different devices linked to your account from the online control panel accessible at dropbox.com.