Contacts are the most important thing that we accumulate over longer periods by meeting hundreds of people, but smartphones do not allow seamless synchronizations between devices, especially if coming from different manufacturers. The most painful task is to synchronize contacts. Take Nokia's Symbian smartphones: the contacts saved by the device on the computer are in the .VCF or Virtual Card File format. The problem is not with the format but with the number of contacts it creates. If a backup is taken from a Symbian smartphone the application creates exactly the same number of .VCF files as there are contacts on the user's phone.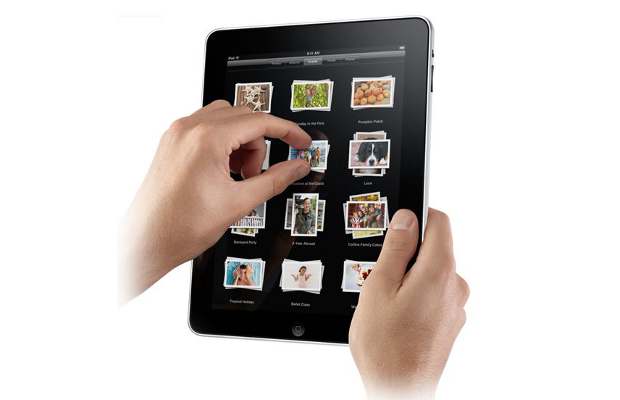 But while synchronizing these contacts with other smartphones a single file of contacts needs to be processed, otherwise users need to repeat the same process of uploading and opening each contact file till all the contacts are saved, and that could take months.
Well, there is a simpler way and that too without using any applications. Follow these steps to merge multiple contact (.VCF) files in one by using just a few command prompt entries.
###PAGE###
Step 1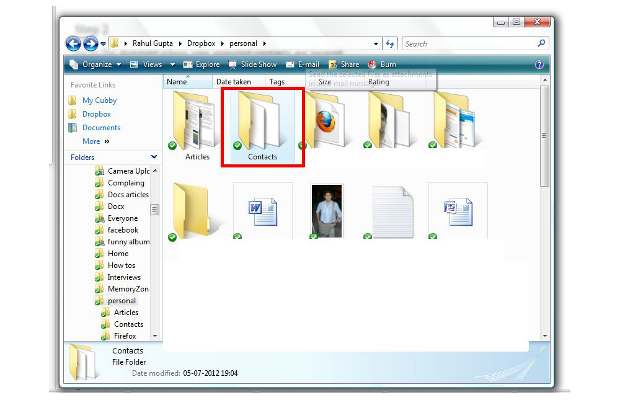 Take a backup of all the contact files (.VCF) or (.CSV) and paste them in a single new folder anywhere on the computer.
###PAGE###
Step 2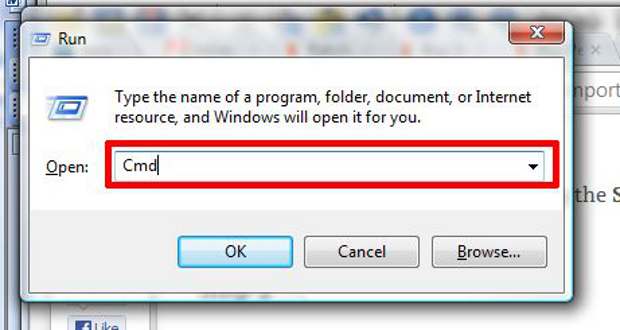 Open Command prompt from the applications menu, or you can also press the Windows key and the R key Simultaneously to open the application run prompt. Following that type Cmd and press enter.
###PAGE###
Step 3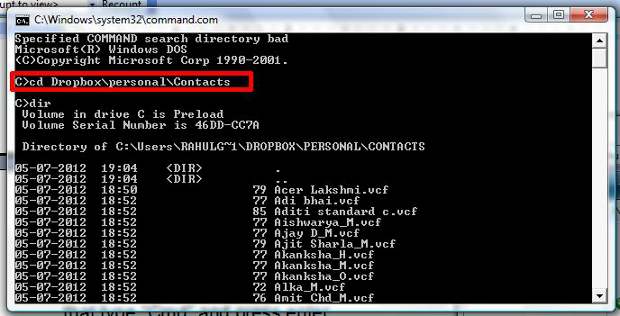 The application will then open up the Command prompt terminal. Here, type in "CD" followed by the directory in which the contacts are saved. For e.g. if you have saved your contacts in drive D then the command should be "cd D:followed by the folder name".
###PAGE###
Step 4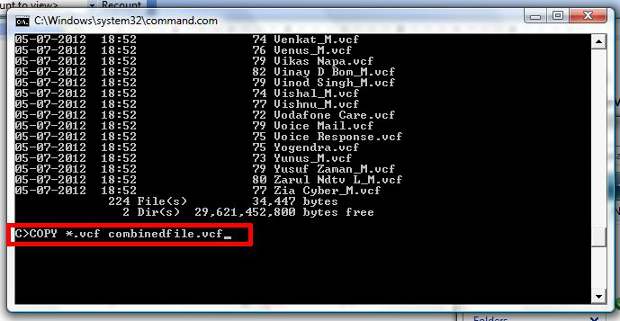 Go to the directory where your saved contacts are located.
Type:
"COPY *.csv combinedfile.csv" if you are combining .CSV files
Or, if you're combining .vcf files, type: "COPY *.vcf combinedfile.vcf"
and press enter.
###PAGE###
Step 5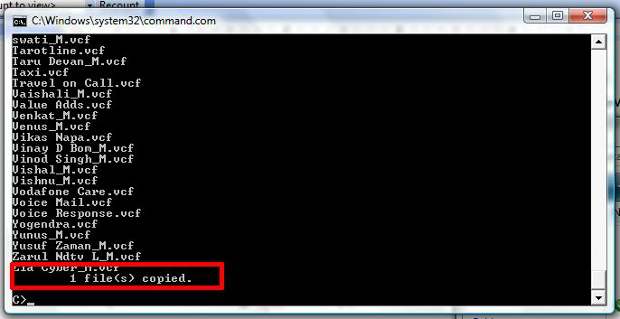 The next screen will display all the contacts followed by the message: 1 file copied.
###PAGE###
Step 6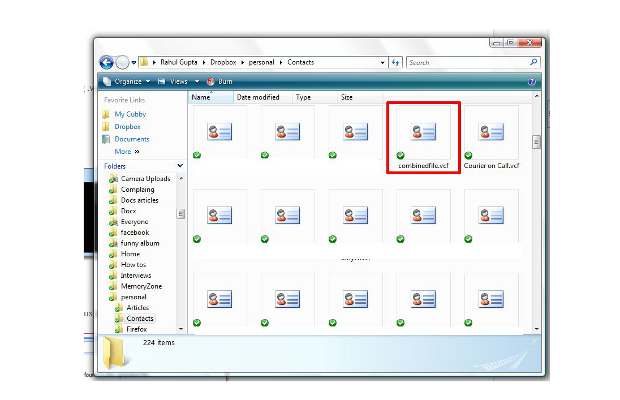 Now you can use the single file to synchronize contacts between devices.