The default ringtones on smartphones are outrightly boring and sometimes nauseating as well. But one need not to suffer for that as anyone can create his or her own custom ringtones which would aptly describe their personality as well.
Primarily there are services that offer free popular ringtones to users but for the more creative people, we have here explained the way to make one's custom ringtone. This way you have the control over what you want to hear every time you get a call and that too the way you wanted.
Step1
Download the MP3 Ringtone Maker application from the Android store. You can access it from your computer or from your device by visiting this link. After that, install that application on your device.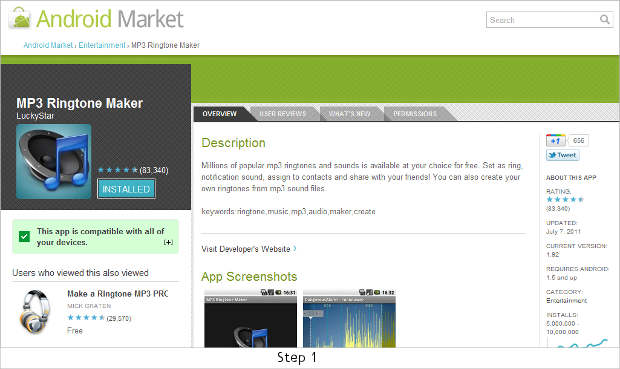 Step2
Open the applications tab from the home screen.
Step 3
From the list of application installed on your device choose the MP3 Ringtone Maker application and start it by pressing on the icon.
Step 4
The application will show you the splash screen. From here you can either search for your favorite song using the search tool or simply can go to ringtone editor and select the desired song from the list.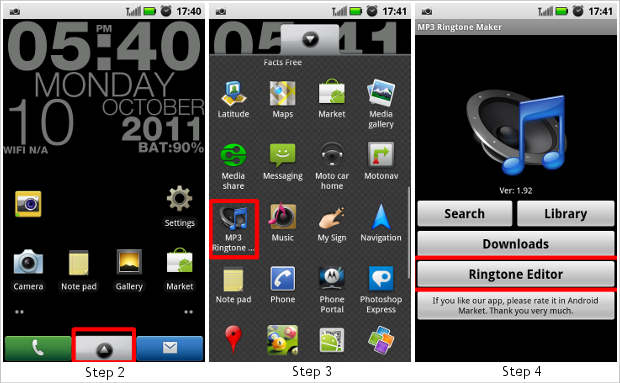 Step 5
The following screen will show you all the songs present on your device. Select the one you need to make the ringtone.
Step 6
You can also make use of this list to get rid of duplicate files. Long press on the duplicate file and select delete. Or else select edit from the popup menu.
Step 7
The software application will then analyze the song and make a waveform graph of the song for editing. There are two tabs – the upper tab will allow you to move the selection from one position to another without reducing the time of the selected song.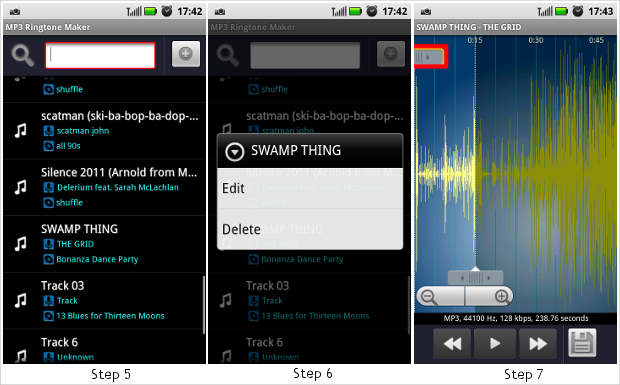 Step 8
The lower tab controls the time frame of the ringtone. The ringtone is generally set at 15 seconds. You can use this tab to reduce or increase the time of the ringtone or the selection.
Step 9
Once you are done with the song selection press the save button to proceed further.
Step 10
From the following prompt select the desired name you want to give to your custom ringtone and save it. Now you can use it as any other ringtone sans the monotony of the default ringtones.