Research In Motion's BlackBerry Messenger is heavily addictive and a superbly economical solution for exchanging messages and small files among contacts. One may end up having an exhaustively long contact list like the ones on Yahoo, Google Talk, MSN Messenger and similar instant messengers.
The BlackBerry Messenger has a different contact list of its own and doesn't directly integrate with the BlackBerry Address Book. That's good in a way as users can conceal their contact details. But if you are already friends with someone you can link that person's BlackBerry Messenger profile with his existing profile in the Address Book.
Here's how you can link a BlackBerry Messenger Contact to the BlackBerry Address Book.
Step 1
Go to the BlackBerry Messenger and highlight a contact.
Step 2
Press the Menu key and choose the option: 'View Contact Profile'.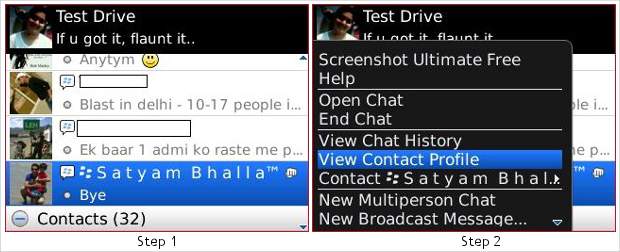 Step 3
Press the Menu key again and scroll down to choose 'Link with BlackBerry Contact'.
Step 4
Now from your BlackBerry Address Book pick a contact whose details already exist. Otherwise you can click on 'New Contact' and then add the relevant details.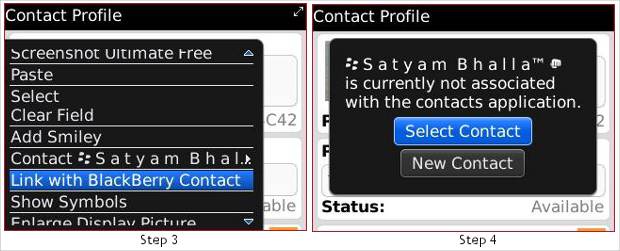 Step 5
Press the Menu key and select 'Save'.
After that you will have your BlackBerry Contact linked with the BlackBerry Address Book and you won't have to ask for numbers or BlackBerry PINs again. As per recent reports RIM is working to introduce the BlackBerry Messenger App for iOS and Android platforms as well.