WiFi has emerged as one of the most sought after feature in the mobile phone. As 2G connection is too slow and 3G too costly, data usage over WiFi is the best option for fast and cost effective internet access.
The market is flooded with phones that have this feature, but there are only a few in the affordable segments. Here is our pick of budget friendly yet good phones that will not just offer you WiFi but also a host of other features.
Micromax Q7
This phone has been chosen purely because it is the cheapest handset to have WiFi. It has been in the market for long and its price has continually fallen, but in terms of features it has a lot to offer.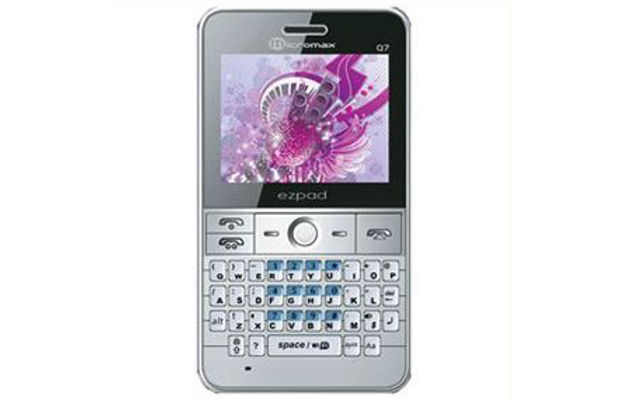 This dual SIM phone has a 2 megapixel camera, full Qwerty keypad and a 2.4 inch screen. There is a 3.5 mm jack for connecting the headset for audio output, and an FM radio, video and music player for entertainment. Q7 supports Edge and Bluetooth other than WiFi for connectivity.
There are social media apps like Facebook, Nimbuzz, and it also sports Opera Mini browser. The phone has an 800 mAh battery that lasts fairly long, and all this is available at a price of just Rs 3,005.
###PAGE###
Spice Mi 280
Mi 280 is not the cheapest WiFi phone, but it is the cheapest to have a front facing camera for video chat and this means you can use your WiFi connection for video chats as well as for browsing the internet and for other data services.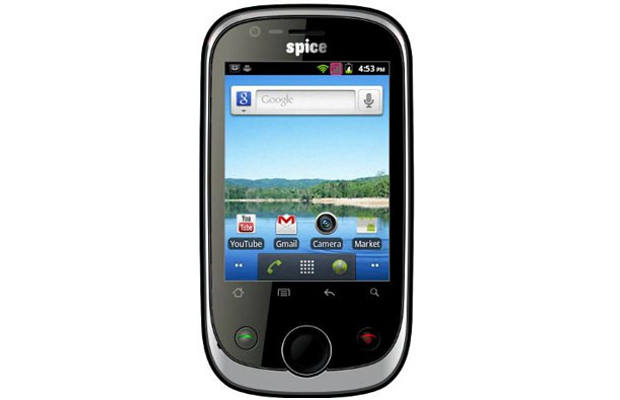 The phone is based on Android 2.3 and has a 2.8 inch full touchscreen. Also, there is one 650 MHz processor coupled with a 200 MHz graphics processor. You can expand its memory up to 32 GB through an external card. The phone, in addition, has other Android goodies like push mail, A-GPS, 3G, Bluetooth, USB etc.
At Rs 5,300, Spice Mi 280 is really one of the cheapest phones with these many features. There are cheaper Android phones with similar features like Micromax Andro A60 at Rs 4,400 and Karbonn A1, but they all lack a front facing camera.
Lava B8
This handset was even when we did the Cheapest WiFi Mobile Phone story last time nine months ago. Its features and price compelled us to consider it this time around as well.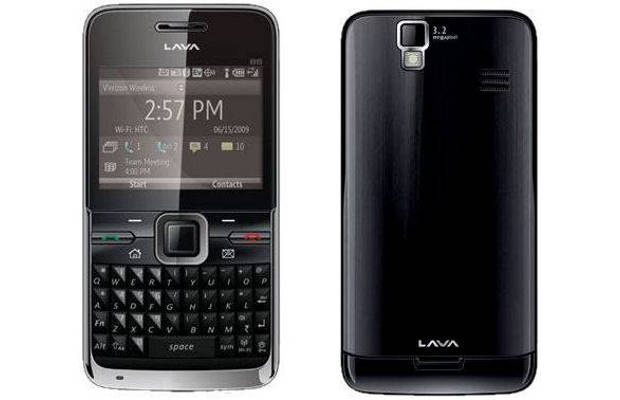 Lava B8 comes with a 3.2 megapixel camera with flash and auto focus. It has a 2.3 inch display at 320 x 240 pixel resolution. The budget dual SIM phone features a full Qwerty keyboard with trackpad navigation. It is powered by a 1400 mAh battery (which is very large for a feature phone,) and it supports microSD cards of up to 16 GB.
This dual SIM handset supports Snaptu social networking app and Nimbuzz Instant Messenger. The Lava B8 features an MP3 player with equalizer and can connect to any headphone via the 3.5 mm audio port. The phone supports Java apps and comes preinstalled with Opera Mini browser. The B8 comes with a few high end functions like push mail and an accelerometer, which lets you switch songs and apps just by shaking the handset.
Connectivity options on the Lava B8 include Bluetooth with A2DP, GPRS and WiFi. The phone is currently available for Rs 3,500.
###PAGE###
Samsung Chat 527 S5270
This is one of the biggest hits of Samsung in the last year as far as feature phones are concerned. And the reason is simple: it has great hardware for its class and is loaded with features with a very easy-to-use user interface.


It's a Qwerty phone with 2.4 inch TFT screen. The elegant brushed metallic body houses widely spaced extruding keys, which make this device well suited for heavy texting, frequent mailing and fast chatting.
Samsung Chat also has 3G, Bluetooth, GPRS and Edge, apart from WiFi. The phone offers a push mail function. It has a music player, video and FM radio for multimedia. Besides, it comes equipped with a 2 megapixel camera and supports 16 GB of external memory.
It's preloaded with social networking clients like Facebook and Twitter, and instant messengers like Gtalk. This phone is powered by a 1000 mAh battery.
The phone is currently priced at Rs 5,600 which is well justified by premium quality and features.
Spice QT68
Spice QT68 also featured in our last edition of Cheapest WiFi Phones. The phone has upped its appeal with a price correction.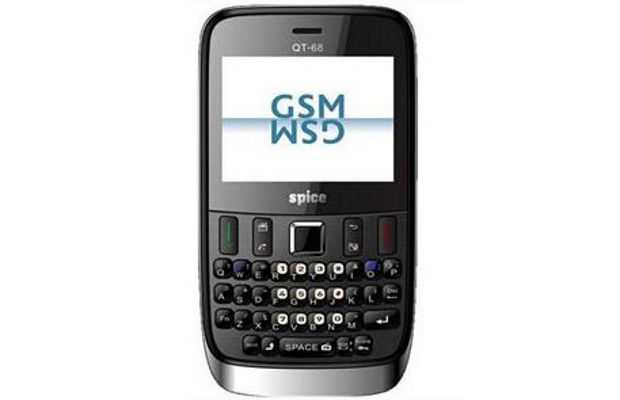 Spice QT68 is a dual SIM phone with 2.4 inch screen. One of the unique features of this phone are two memory card slots, which can together hold 16 GB. They provide users a convenient and faster way to share data – just ask for your friend's memory card and copy all his data onto one of your cards – fast and easy!
Apart from that the phone has a 3.2 megapixel camera, Bluetooth and FM recording with scheduler. The phone is the second cheapest in the list with a price tag of Rs 3,700.