Modern smartphones have blurred the line between smartphones and point and shoot cameras. High quality sensors being used in high-end smartphones certainly show pleasing results.



After discussing the best camera phones, we would like to visit the best smartphones capable of recording full 1080p HD video. Though smartphone makers have been boasting about powerful hardware, it was just in the last six months that we got to see smartphones capable of recording full 1080p HD videos. Do note that video quality is relative and may not be comparable with the good digital cameras that cost about Rs 15,000. We are not looking for camcorder replacements but high-end smartphones that offer good video recording capabilities.
Hence, we've selected the five best smartphones that offer full 1080p HD video recording capability at 24fps to 30fps.
Apple iPhone 4S (Rs 44,500 onwards)
Resembling iPhone 4, the latest iteration of Apple iPhone features an 8 megapixel camera, which is an upgrade from iPhone 4 carrying a 5 megapixel image sensor. The image sensor used in the iPhone 4S is slightly bigger and has been tweaked by Apple engineers so that it takes amazing pictures even in low-light conditions.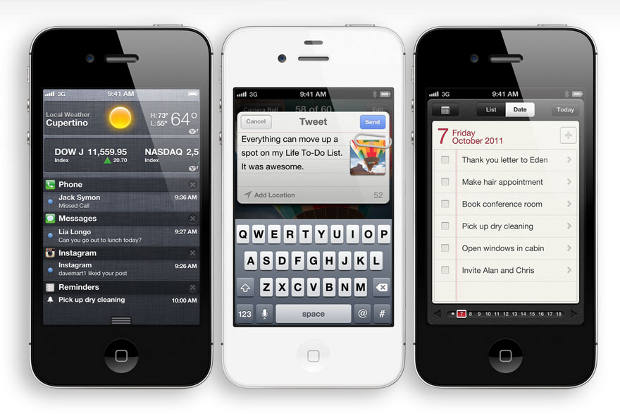 iPhone 4S comes with a camera tweaked for recording full 1080p HD videos. With image stabilization, enthusiasts get to record videos with great sharpness and detail. The autofocus meant for image stabilization in videos happens quickly and that's what puts a smile on the videographer's face. Inexperienced folks don't have to worry about basic issues like their hand shaking anymore either.
The new back illumination sensor with larger aperture used along with the Apple A5 SoC processor offers great quality video recording capabilities. However, the camera doesn't allow recording 720p HD video, which is quite surprising. After recording the video, users can simply open the iMovie app and edit the clip right from the iPhone without having to transfer it to a Mac or PC. The iPhone 4S is a great competitor for those point and shoot cameras that bundle a video recording feature.
###PAGE###
Samsung Galaxy Note (Rs 32,250)
Samsung's ambitious hybrid gadget &#151 Galaxy Note GT-N7000 comes with an 8 megapixel image sensor with LED flash. The Galaxy Note has a 5.3 inch capacitive touchscreen display consisting of an HD Super Amoled panel and offers WXGA resolution. To complement that, Samsung has added a wide-angle camera at the back. This 8 megapixel camera offers 1080p HD video recording at 24 frames per second to 30 frames per second.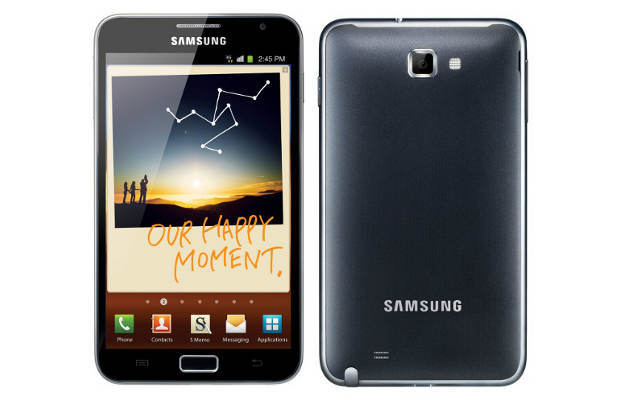 The Galaxy Note's 8 megapixel camera offers continuous autofocus while recording and the resultant file (.mp4) will naturally be larger in size. Galaxy Note differentiates itself from Galaxy S II by offering the one heavily appreciated feature – stereo recording. Recorded videos don't show any drops in frame rate unless shot under low luminance environments. The Galaxy Note also allows choosing the 720p HD shooting mode to capture videos with a wider viewing field.
Once the video is recording, the Note itself offers decent video editing capabilities for manipulating and tweaking the clip. Despite fancy features and a great set of options, Galaxy Note does fall slightly short in terms of video quality when compared with Apple's iPhone 4S.
HTC Sensation XE (Rs 32,500)
HTC's variation to the Sensation family of handsets got Beats Audio branding with Sensation XE in 2011. This Android 2.3 Gingerbread handset features an 8 megapixel camera with autofocus and LED flash. Just like the still camera, video recording also comes with several options such as setting up the video resolution, the recording limit and effects. Sensation XE's camera comes with autofocus that starts as soon as you start recording. However, the user has to manually shift the focus on a specific area.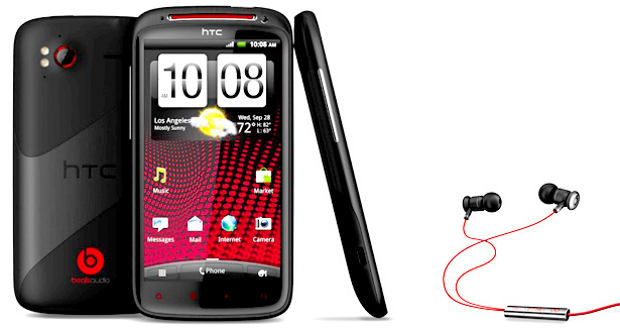 HTC makes some beautiful handsets with great build quality, but leaves loose ends at times. For instance, the smartphone's 8 megapixel camera is capable of recording full 1080p HD video at 30 frames per second but one has to compromise on the autofocus department a bit. While one may blame Android for undermining the graphics capability of Adreno 220, there is enough possibility from improvement in future updates. That's possible only if HTC focuses on such important issues rather than simply pushing Android 4.0 update hoping they'll be solved by it.
Low lighting areas result in videos recorded at 24 frames per second and thereby appear choppy. HTC boasts great sound recording to compliment the full 1080p HD and claims it to be better than that of Samsung Galaxy S II. Apparently, the camera does make videos stand out but the quick auto-exposure might just make it under-perform under moderately lit or cloudy environments.
###PAGE###
Motorola Droid Razr (Rs 33,990)
The famous Motorola Razr styling has been revisited by the new 7.1 mm slim Droid Razr XT910 smartphone. Packed with a Kevlar plastics back panel, the Droid Razr certainly is amazingly styled to be desirable. Housing a dual core TI OMAP 4430 processor with PowerVR SGX 540 graphics chip does make it appear like a beast. At the rear lies an 8 megapixel camera capable of capturing 1080p HD video at 30 frames per second.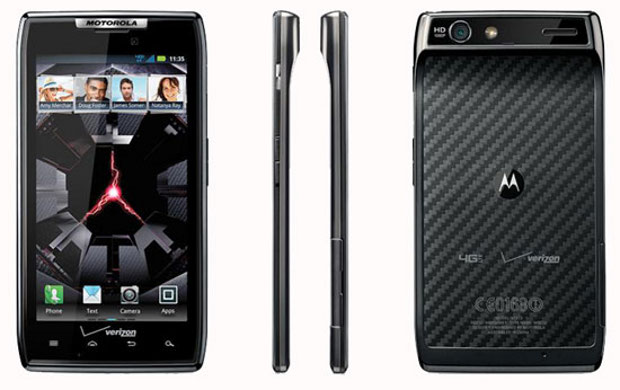 The imaging quality of the Droid Razr isn't as great as one would have expected. The autofocus feature while recording suffers from location issues, which means it can't narrow down to one area quickly. However, digital image stabilization comes to the rescue. Several initial reports pointed at the noise level and lack of good color balance in videos. However, it's not as bad as it sounds. The image sensor can record full 1080p HD video are 30fps and can compress it to a smaller file size than usual. Perhaps this compression is the reason for noise level and lack of good colour in videos.
Droid Razr allows switching between the different built-in mics for better audio input while recording a video. This too is complemented by the processor which offers dual-channel stereo level sound output for recorded videos.
LG Optimus 3D (Rs 30,200)
Being one of the early glasses-free 3D smartphones, LG Optimus 3D did attract several phone enthusiasts' attention. However, the lack of commitment to roll out Android 2.3 Gingerbread timely has certainly put it on the backseat when compared head-to-head with HTC Evo 3D. LG has already started rolling out Android 2.3 Gingerbread for Optimus 3D worldwide.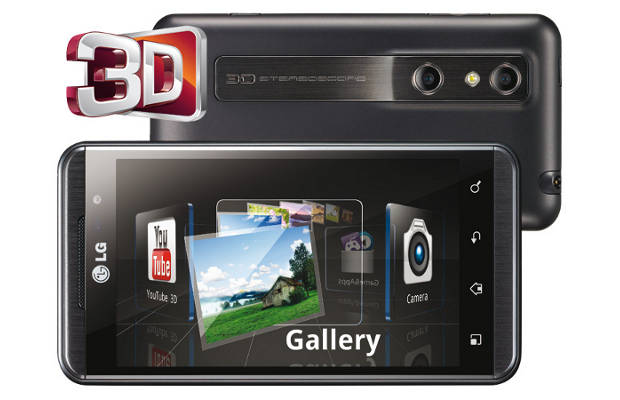 Packing a pair of 5 megapixel cameras, Optimus 3D is capable of recording 1080p HD video at 24 frames per second to 30 frames per second in 2D mode. Also, it can record 720p HD video at 30 frames per second in 3D mode. Hence, the capability of recording an HD 3D video is certainly worth a mention.
Of course we can call the glasses-free 3D and 3D video recording a gimmick but it's the one feature worth checking out. The video camera user interface offers several options to focus or add depth to the video while it is being shot. The smartphone runs Android 2.2 Froyo, and does not impress many people. However, LG did release a 3D conversion software package that could add value to the entire smartphone. LG is committed to releasing Android 4.0 Ice Cream Sandwich update for this handset in the third quarter of 2012. If LG gets a little serious with the update roll out then loads of users wouldn't mind trying Optimus 3D with Android 4.0 running on it.
All these smartphones are available in the market for purchase, and do look out for festive deals and offers.