Google Android 4.1 Jelly Bean brings support for new video file formats but lacks a good native video player. While you are on the move or in a queue you can always kill some time watching TV shows or videos on your Android smartphones. The newer Android phones all have great graphics chips and multi-core processors. You can make the best of this hardware by enjoying some great video players for Android smartphones.


Though Google Play Store offers several video players for movies or TV shows there are only a few that can let you make the best of the hardware. Here is our list of video players that offer a decent user interface and wider video format support.
DicePlayer
Those who love high resolution video must install this player on their smartphones. DicePlayer is one of the best. It features hardware-accelerated playback with speed control. It also offers support for playing videos from networks through HTTP, RTP/RTSP, HTTP Live Streaming, FTP and Windows Share protocols. There are no limitations on formats and if you have a good WiFi set up then you can stream high quality files directly to your phone. DicePlayer supports a variety of video formats such as AVI, MOV, MKV, FLV, 3GP, 3G2, ASF, WMV, MP4, M4V, TS, MTP and even M2TS. At times some audio files have bad pitch but this player offers support to correct audio pitch too. With support for subtitles DicePlayer gets maximum brownie points for being HD ready.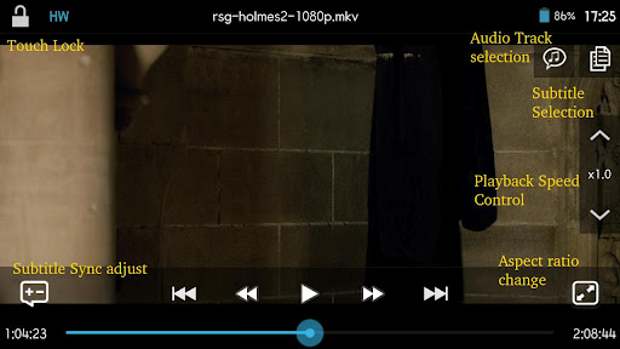 Except for select devices this player runs on most Android smartphones. Get the DicePlayer app from Google Play store.
###PAGE###
QQ Player
QQ Player has a chic new interface. QQ Player supports all popular video formats such as AVI, FLV, 3GP, MP4, MOV, MKV etc. One can also add an SRT or SMI plugin to enable subtitle playback and enjoy the subtitles embedded in MKV files. The smooth scrubber will let you go back and forth while playing a video. At times the timed screen lock/time out can be annoying and that's why this app has a screen lock feature, which prevents annoyance while a movie is playing. QQ Player can open several video file formats smoothly and adapts to the limited resources of the device to give compelling feedback. QQ Player offers a great intuitive interface, good support for video formats and great controls while playing video.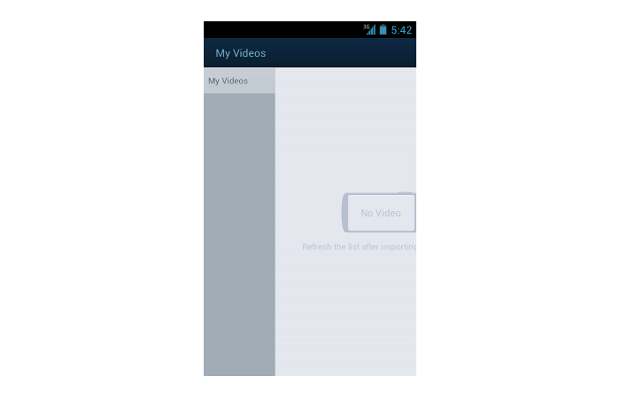 Get the QQ Player for Android 2.1 or higher from Google Play store.
MoboPlayer
MoboPlayer is a versatile video player that supports most widely used movie formats so you can transfer your collection of AVI, DivX, MKV and other files. This video player promises great image quality with smooth playback. It is capable of playing 1080p full HD videos flawlessly. MoboPlayer also supports streaming video though HTTP and RTSP protocols. The interface offers the capability to hide files you do not wish to share with others. This video player offers multi-audio streams for video files. It also packs great gesture controls to adjust brightness and volume.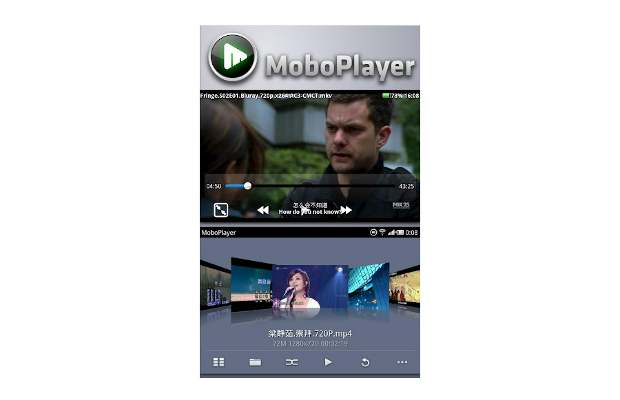 Just in case MoboPlayer does not work properly you can download the relevant plugin offered by developers. Download the free MoboPlayer from Google Play store.
###PAGE###
MX Video Player
MX Video Player has been optimized to work on Android phones bearing different hardware. The catch, though, lies in knowing the hardware in the phone and accordingly downloading codec packs to play videos smoothly. These codec packs are optimised for high quality performance with the ARM Neon and Nvidia Tegra 2 rendering engines. Getting the right codec can be a bit of a job, but once it's done, you are sorted.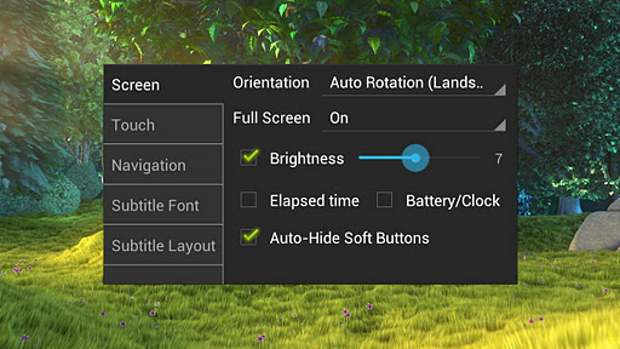 This is one unique player that allows zooming in with touch gestures while the video is playing. MX Video Player has wide subtitle format support and is ready to be used on Android 4.1 Jelly Bean devices too. Get MX Video Player from the Google Play store.
VLC player (Beta)
The popular cross-platform multimedia player was finally released for the Android platform recently. Currently, this video player is in beta version and is meant for smartphones with ARMv7 with Neon chipset inside it. Support for other devices will be added soon. VLC player is an immensely popular player for desktops for it plays a large variety of music and video files. Though it is labeled beta, it works smoothly with HD quality files.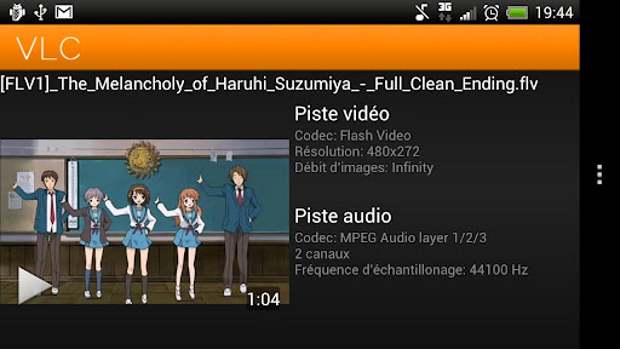 It also offers aspect ratio adjustments to let you enjoy movies with the best resolution. This does not have loads of features but it does play most widely used video files right out of the box with a no-nonsense user interface. Get the VLC Player Beta for your Android smartphone from Google Play store.