Out of a long list of great smartphones, it is certainly a difficult task to choose the best one in terms of performance, features and value-for-money.
In the last twelve months, dual core mobile processors, 4 inch displays and 8 megapixel cameras have become must-have features in the high end smartphone segment. It was just the iPhone 4S that made an exception and arrived with a 3.7 inch display but with higher 960 x 540 pixel resolution.
Many fancy features in terms of form, hardware and even software were added in every new high-end smartphone released since early last year. After loads of furious debates and blood-shed, we have managed to come out with a list of top 5 smartphones that are best of the best in their own way. These smartphones step over their predecessors to live up to the ever growing hunger for powerful devices and take mobile computing one step ahead. Another important factor we considered while selecting the smartphone was the possible availability of the devices en masse – online as well as offline.
Apple iPhone 4S comes with iOS 5.0 operating system by default. The user friendly iPhone 4S is a multimedia power house for those who can make the best of it. The highlighted feature of the iPhone 4S is its voice based virtual digital assistant – Siri. Though in beta, Siri has managed to draw enough attention to this smartphone.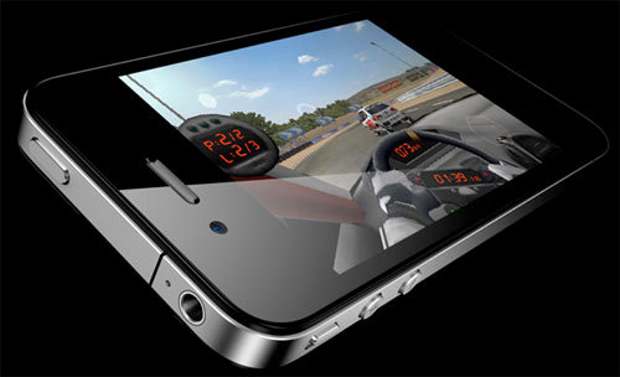 iPhone 4S has a dual core 1 GHz Apple A5 processor and offers great graphics to play the best mobiles games on it. Its fascinating 3.7 inch Retina display makes every photo and well designed webpage worth spending time on.
Photography amateurs have been blessed with an 8 megapixel camera that can quickly click as many pictures as you want in a minute without crashing or spoiling the quality. Besides, the camera is capable of recording full 1080p HD video at 30 frames per second. And you can edit the same video on an iPhone 4S using the iMovie app. The phone's front facing camera can be used for FaceTime video chats with other iOS devices and Mac computers.
This smartphone did face some battery drainage issues but with the latest update everything is back to normal. The price of this smartphone, which starts at Rs 44,500, though, seems insanely high.
###PAGE###
Samsung Galaxy S II
Samsung's Galaxy S II arrived with a bang and has been selling like hot-cakes. Featuring a 4.27 inch Super Amoled Plus display, Galaxy S II offers the best features in one slim package. Samsung has used its own dual core Exynos 4210 mobile processor clocked at 1.2 GHz, which promises great graphics output with the Mali-400 graphics chip. The smartphone runs its own custom TouchWiz 4.0 user interface with Live Panels and is set to get the Android 4.0 Ice Cream Sandwich update as well.
Samsung has added a slew of other native apps such as its own Samsung Apps store, Social Hub, Readers Hub, Music Hub and Gaming Hub. By default, this smartphone can play most video files, including .mkv containers, without any hiccups.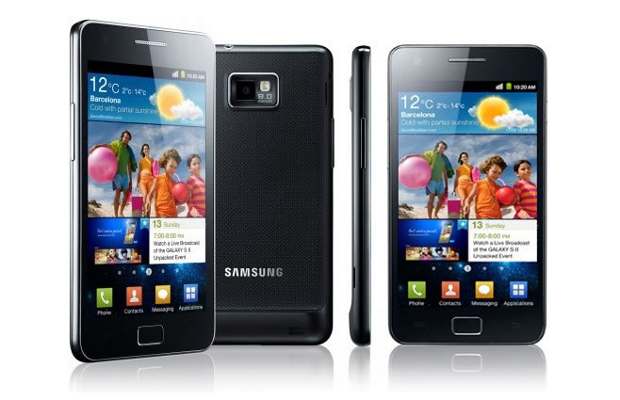 The only place in which it lags behind its predecessors is in providing greater audio output. Despite packing a mammoth 1650 mAh battery, the Galaxy S II measures just 8.5 mm and weighs 130 grams. Samsung Galaxy S II still remains the number one choice amongst Android smartphone admirers.
Research In Motion (RIM) brought this new BlackBerry 7 OS based smartphone in India as early as possible. Thanks to that we got to see the top of the line BlackBerry Bold 9900 with 2.8 inch touchscreen display placed above the best Qwerty keyboard in the business. BlackBerry 7 OS brings major improvements in terms of Liquid Graphics and better software performance – all thanks to the powerful hardware.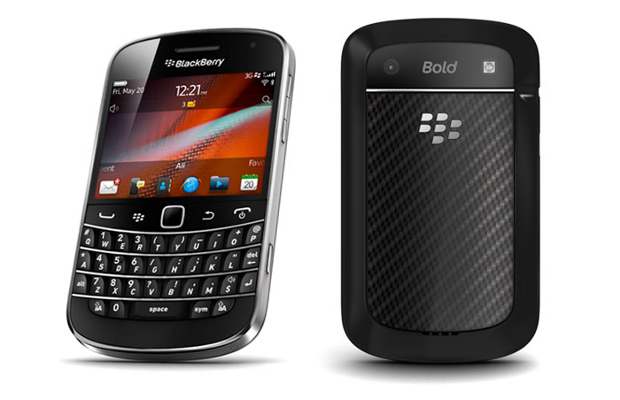 Hailed as one of the thinnest BlackBerry smartphones, the new Bold 4 has a 1.2 GHz Qualcomm processor coupled with 768 MB RAM. The basic hardware is great enough to carry off the next major BlackBerry 10 OS update easily. Along with the powerful hardware, RIM has also improved on the often neglected camera aspect with a 5 megapixel fixed focus lens and LED flash that can record 720p HD video and takes great quality images. By default, the smartphone has about 8 GB on-board storage and up to 32 GB can be added via memory card.
Just when smartphones are getting 1 GHz mobile processors, RIM stepped in before it was too late with a nice Qwerty smartphone and decent capacitive touchscreen. The premium finish and comfortable keyboard bearing BlackBerry Bold 4 9900 is available in the market for about Rs 33,200.
###PAGE###
Nokia Lumia 800
While Windows Phone 7.5 Mango operating system based smartphones are a rarity in the market, Nokia managed to release its design marvel – Lumia 800. Lumia 800, designed like the Nokia N9, comes with a 4 inch Amoled display fixed on a polycarbonate unibody shell. With a non-removable battery, the Lumia 800 totally catches the eye of any great design admirer.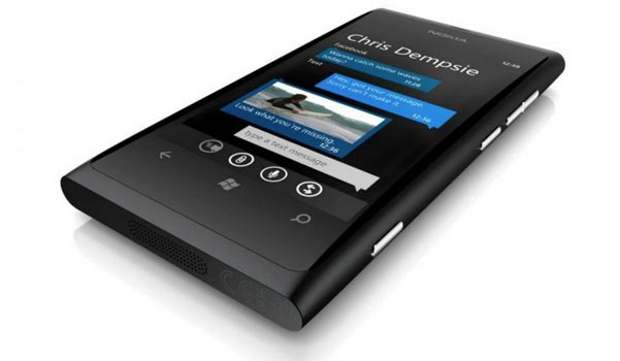 Looking for a new user interface? Well, the new Windows Phone 7.5 Mango certainly deserves a shot with its simple user interface. Not bombarding the user with several features, Lumia 800 uses Segoe font and we wait for some miracle that will enable Nokia Pure font instead. The polycarbonate back has an 8 megapixel camera with dual LED flash and Carl Zeiss optics that can record 720p HD video easily.
Under the 12 mm polycarbonate chassis, Lumia 800 has a single core 1.4 GHz Qualcomm Snapdragon processor which is good enough to pull off heavy apps and games. With other features remaining the same, the only downside we noticed was the lack of a front facing camera. Also, the phone's microSIM requirement means you can't use it immediately, for Indian telecom operators take days and at times weeks to provide one. After the recent price cut, though, the Nokia Lumia 800 for Rs 23,600 is a great smartphone worth possessing.
Choosing yet another Android smartphone was not easy for us, especially with so many close contenders. Strong arguments were made against choosing Sensation XE in favor of Sony Xperia Arc S. Even Motorola Razr XT910 was a great option but when it came to battery and camera performance, it still had a couple of steps to cover. The core factors that enabled Sensation XE to be part of this were a screen with higher resolution, faster processor, full HD video recording, and more memory. In terms of design, both smartphones have finesse and are different from each other.
HTC Sensation XE comes with Beats Audio and pre-configured audio profiles that are active as soon as Beats Audio headphones are plugged in. Of course, there are issues while listening to music with the smartphone but we expect those things to be fixed soon with the upcoming Android 4.0 ICS update. In terms of physical appearance, Sensation XE looks sturdy and feels comfortable. This smartphone houses a dual core 1.5 GHz Qualcomm MSM8260 mobile processor with 768 MB memory. This configuration is decent enough for no matter how many customisations HTC plans to add to it.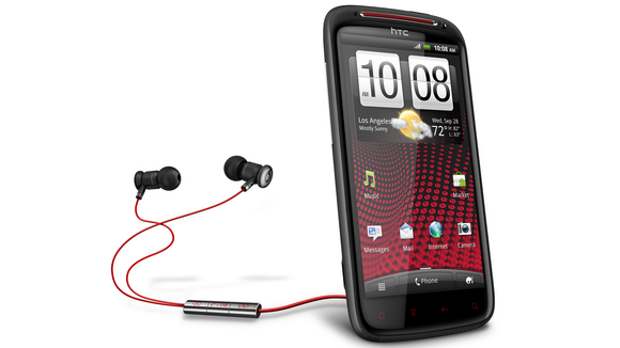 Sporting a 4.3 inch S-LCD display, Sensation XE supports 960 x 540 pixel resolution. The 8 megapixel camera at the back allows full 1080p HD video recording at 30 frames per second. Despite low onboard storage, Sensation XE can support up to 32 GB memory. HTC has packed a massive 1730 mAh battery which makes this handset run for a long time. If you wish to look for a slimmer design then Motorola RAZR XT910 should be your choice compared to the Sensation XE.
Of course, the entry of Sensation XE over Motorola RAZR XT910 and other handsets is quite debatable. Our hands-on experience in terms of speed, performance and responsiveness of the handset was slightly better with the Sensation XE than with any of its competitors.