Smartphones with greater hardware muscle and advanced mobile operating systems certainly require extra power to run longer. Whether it is business trip or a trek camp with the entourage, charging your gadgets is always a concern. It is frustrating to run out of battery in train or flights and equally fatal to be stranded on a highway or a jungle. Thankfully, such concerns can be taken care-off with the number of options that include crank chargers and portable chargers.
Portable power charger is one great and one of the must-have accessories for every gadget lover. Most new portable power chargers provide USB or micro USB port interface for connecting the power cables to charge the gadgets. These chargers are often referred as Juice Packs. In all fairness, these portable power chargers do save your day when your smartphone or gadgets are required to be used for longer time than usual.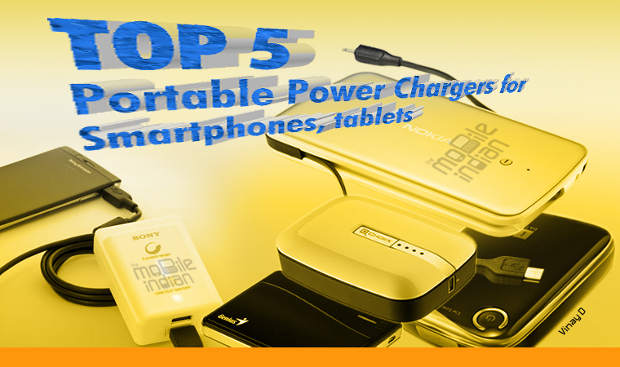 The following list of portable power chargers that allow charging for selected smartphones, tablets and gadgets:
Sony USB Mobile Power CP-A2L (Rs 1,990)
Second generation USB portable power supplier – Sony CP-A2L promises extra battery power with an excellent pricing. With Sony's Mobile Power charger you can charge number of gadgets such as Xperia smartphones, Walkman players, Apple iPod, Apple iPad and even portable game consoles such as – PSP and PS Vita. This Portable Power Supply has a rechargeable Lithium-ion battery with 4000 mAh capacity which good enough to charge a smartphone twice or one and a half time.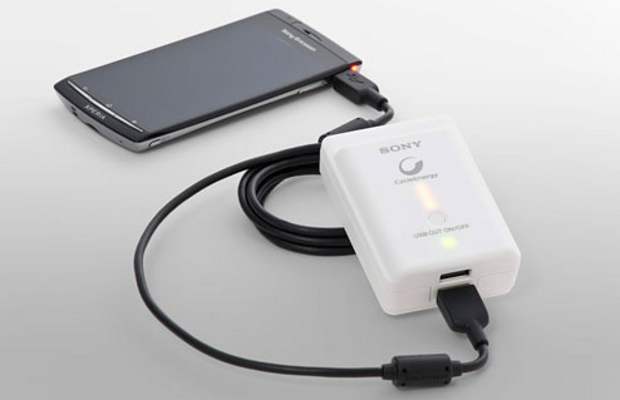 Sony's CP-A2L portable charger offers two USB ports for simultaneous charging of two different gadgets. If you want greater output in terms of faster charging, then charge one gadget at a time. It comes with conventional AC input (100V-240V) for faster charging but it takes about six hours to completely replenish its charge.
This Sony CP-A2L also comes in another version CP-A2L which is practically the same product but bundles an extra micro USB cable. Sony CP-A2L portable charger weighs about 145 grams, as much as smartphones.
###PAGE###
Nokia Extra Power DC-11 (Rs 2,400)
Usually Nokia accessories are quite popular and sort of omnipresent but the Nokia Extra Power DC-11 portable charger might be bit difficult to obtain.
This portable power charger is recommended for the Nokia mobile phone users for simple reason – the DC-11 offers a 2mm port ( standard charging port on Nokia phones) to charge alongside the regular micro USB port interface.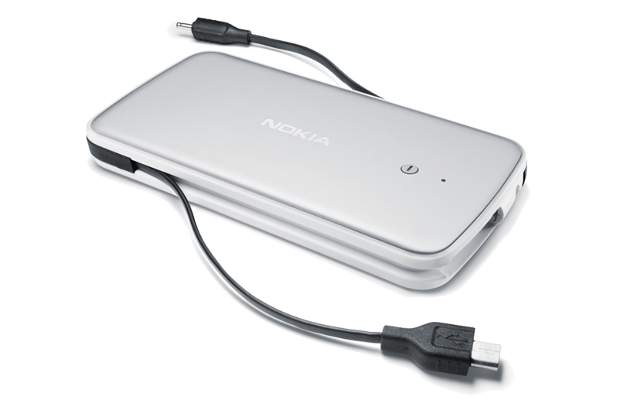 This Nokia Extra Power DC-11 portable charger has a rechargeable Lithium-Ion 1500 mAh battery and can charge in 2 hours 45 minutes depending on the charger. The LED indicator on the body shows charge status. This portable USB charger can be used with gadgets with a micro USB port. Not all smartphones would be compatible but this portable charger is just 11mm slim to carry in your pocket.
Despite the fact that Nokia mobile phones offer longer battery life, the company should seriously consider portable power charger with more battery capacity. This portable is meant for those with Nokia mobile phones.
iBall Portable Power Charger (Rs 2,499)
This iBall device is a multi-purpose portable charging pack with 8 connecters – micro USB, mini USB, Nokia 2mm, MP3 Player, iPhone/iPod, Sony Ericsson, iPad and Galaxy Tab. Hence it can accommodate eight devices, be it mobile phone, MP3 player, digital camera, or Bluetooth headset, at one go.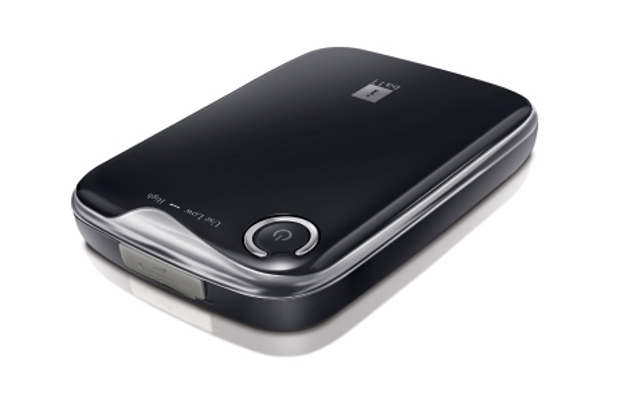 This portable charger comes with a retractable 75cm USB cable and has an Auto Power Saving mode built-in. As fancy it can get, this iBall portable power charger comes with a 5000 mAh Li-ion battery capacity and weighs about 140 grams.
The body of this iBall portable power charger comes with an LED indicator which highlights the usage indication – Low, Medium and High. This multi-purpose portable power charger is certainly the best package for the price and functionality it offers.
###PAGE###
Cooler Master Choiix (Rs 3,680)
Small wireless mouse like appearance bearing CM Choiix comes in white and black colours. Compatible with smartphones and tablets, the Choiix comes with a number of crucial features such as over charge protection, over discharge protection and over current protection. So in any case of power fluctuations or inconsistencies, this portable charger will provide LED indications. In worst case scenario, the Choiix also offers short circuit protection.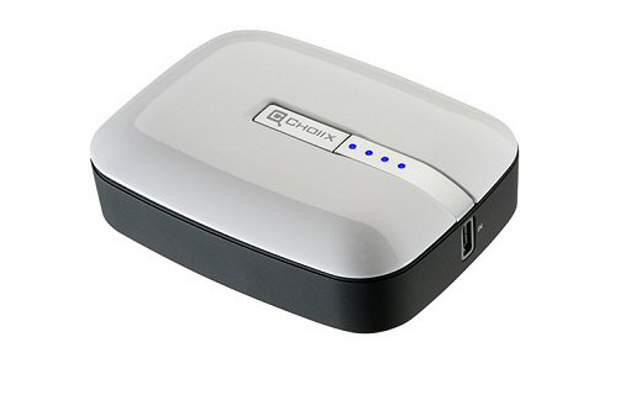 The 5600 mAh Lithium-Ion battery bearing Choiix is capable of charging a smartphone two to three times with 500 recharge times. This power charger comes with a 2.1A output and thereby charges the smartphone faster and almost like from the wall socket. The battery can hold the charge for prolonged period even when the charger is not in use. The four LED indicators on the face show the battery life remaining. It does appear bit stubby but is certainly a smart investment considering the smart features it offers.
Genius Universal Power Pack ECO-U600 (Rs 4,750)
Highest battery capacity bearing Genius Universal Power Pack offers two USB 2.0 ports to charge two different gadgets at the same time. Compatible with smartphones and tablets, this power pack ECO-U600 also has LED indicator showing battery capacity.
Genius has not actually mentioned if it is compatible with all smartphones but we presume that the data cable bundled with the smartphones (USB to micro USB) can be used to charge most devices.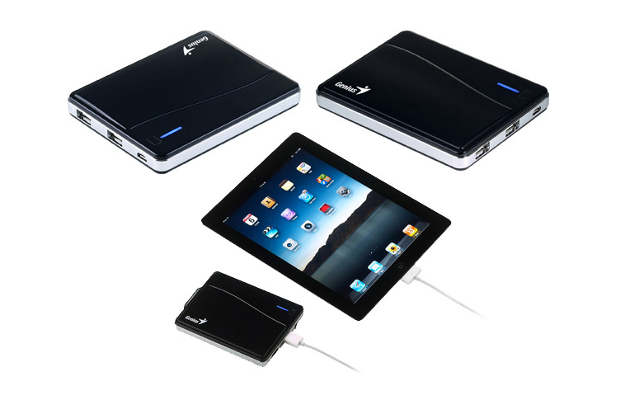 Separate ports are provided for charging smartphones (5V/1A) and tablets (5V/2.1A). By default the Genius ECO-U600 has a 6800 mAh Lithium-ion battery. This portable charger is quite heavy at 182 grams. It is compatible with select Nokia, HTC, BlackBerry, Samsung, Sony Ericsson and Apple smartphones as well as tablets. Appearing like a slim slab, the Genius ECO-U600 comes with a heavy price and ideal for folks who keep travelling long distances.
Purchasing a portable USB power pack is a smart investment that will help you at any and every point of time. Do check the respective brand's web page for product listing and check if your phone is compatible with the power pack you wish to choose.