Probably, the best thing about the smartphone is the application market. Whether be it Android or iOS, there are millions of apps present in the app market ranging from browsers, ebooks, health, travel, finance, themes, wallpapers, music players and so on, which we use to entertain ourselves, keeps us updated and everything in between. But there are a plethora of options available which makes it hard to select the best from the rest, especially if you consider newly-launched apps. So in order to make it easier, we present you the top five new applications you can download right now.
Free Books & Novels Inkitt
Available from: Google Play Store, Apple App Store
Price: Free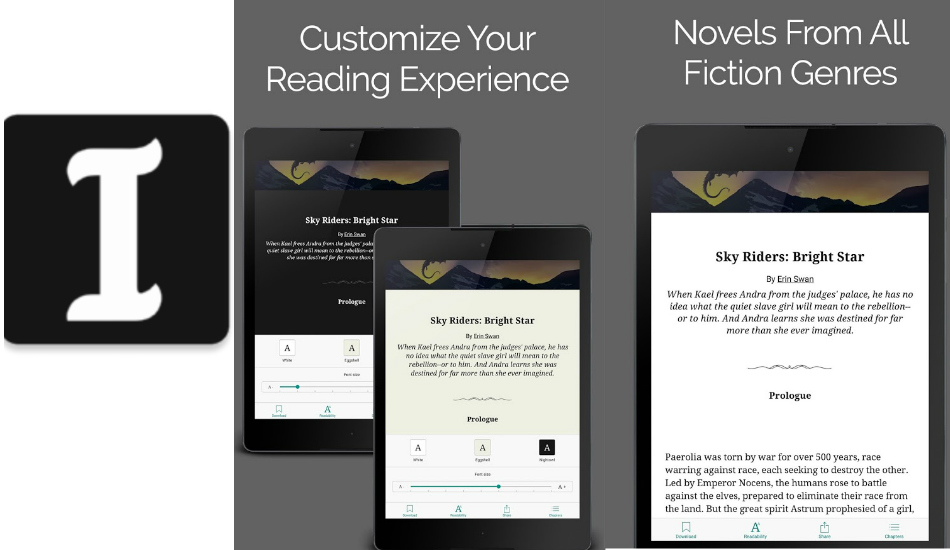 If you are into reading but doesn't want to spend too much on books, then this app is made for you. Known as Free Books and Novels Inkitt, the application allows you to read thousands of new fiction books for free. Yes, you heard that right. The app brings about 80k titles in different genre ranging from sci-fi, thriller, mystery, horror, action and adventure to drama, romance and erotica.
What makes this app so special is the fact that one can download fiction books and read them offline and one can even personalise the reading experience by choosing background colours and fonts. The layout is pretty simple and minimalistic and the developers have a noble cause to support aspiring authors to take their first steps towards publication, which gives one more reason to download it.
The application is available for free to download from Apple App Store and Google Play Store. So, if you are reading buff, then this app is certainly for you.
Posture – be mindful.
Available from: Google Play Store
Price: Free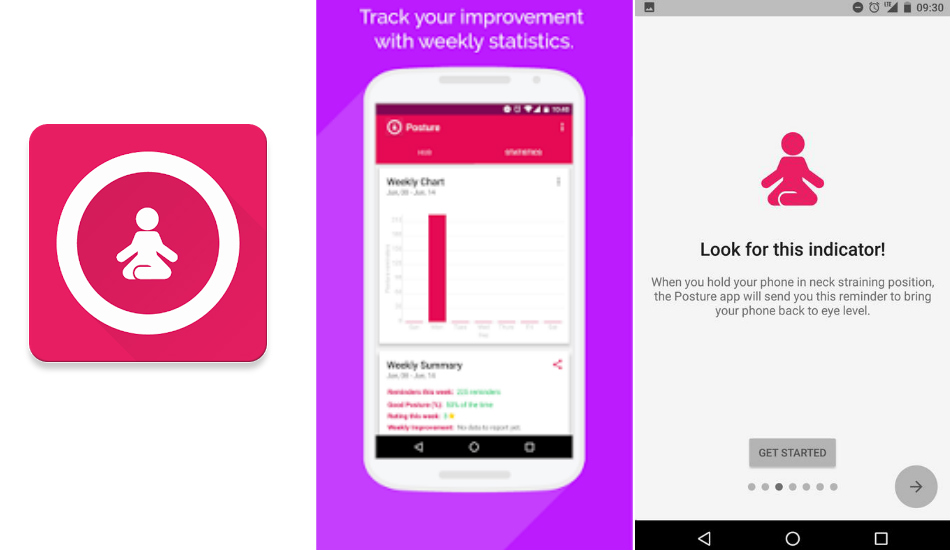 There is no denying that smartphones have transformed our lives drastically, but there is also a darker side. The excessive usage of smartphones has led to many health issues and one of the prominent ones is the text neck problem, which mainly referred to pain in the neck and shoulders caused by smartphones. So if you are one of those, who feel this pain, you should try this application. Posture is basically the applications that help to keep your posture right so that you don't have to suffer from neck strain.
The idea behind the app is simple. All you have to do is set the time interval to check your posture while a phone is in use. The app uses the sensors in your phone to detect if you're holding it in straining angle. It will then remind you to bring your phone to eye level. The application is free to download and is a must-have app for those who want to improve their posture using their smartphone.
Ninja Spinki Challenges!!
Available from: Google Play Store and Apple App Store
Price: Free
The Creator of the much-famous Flappy Birds is now back with an interesting title known as Ninja Spinki Challenges!!. The game is all about, well, a budding Ninja who is going through a hard training session. You have to protect your Ninja from bouncing cats, rolling Ninja and firing cannons. There are six different mini-games, with each one having five difficulty levels making a total count of 20 set challenges.
And then there is also an Endless Mode, where you can play the game, till your breath last. The design is simple yet interesting and the game is free to download on iOS and Android. So if you love the Flappy Birds, then you might like this one as well.
###PAGE###
Weather Wiz: Forecast & Widget
Available from: Google Play Store
Price: Free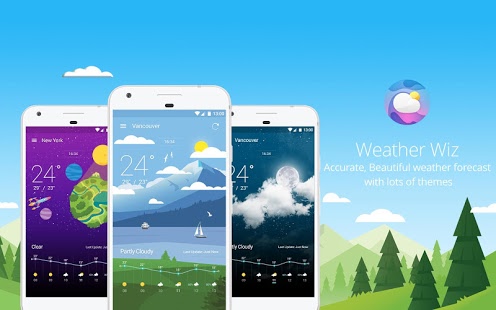 If you want to see weather condition in some style, then Weather Wiz: Forecast & Widget is the app you should look for. The app uses IBM weather data as the weather station source to deliver local forecasts and provides weather forecasts based on your current location or any other place in the world, just like every other weather app in the market. But what makes it different is the eye-catching graphics and animations used by the developers.
There are many different themes which depict the weather conditions, which is kind of cute. So, for example, if you choose the United States theme and say it's thunderstorm out there, you will see the minimal design of the White House with ducks playing in the pool and fun thunders on the sky. The application is free to download and if you to see your weather situation near your place in a fun way then this application can be considered as a good option.
Painnt – Pro Art Filters
Available from: Google Play Store
Price: Free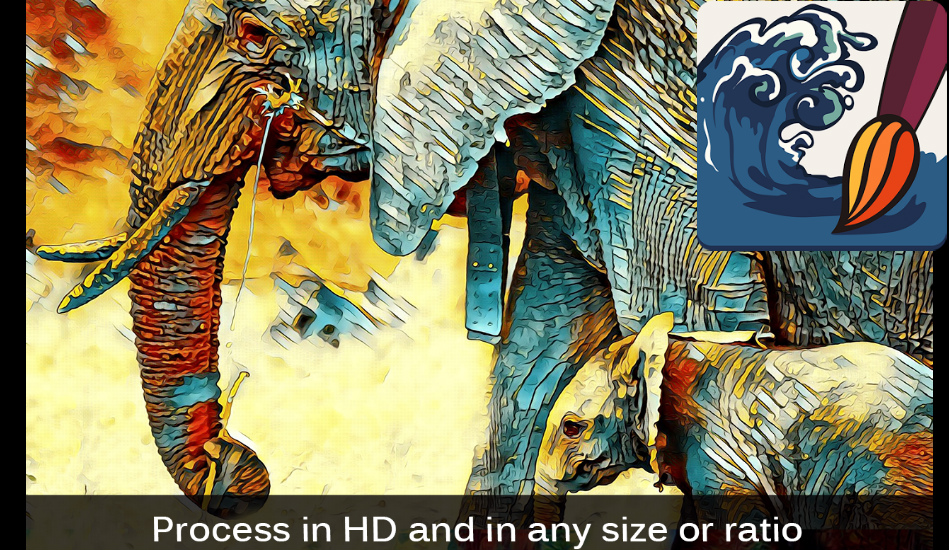 There are many applications in the market that turn your normal-looking photo into something else. But if you want to turn it into a masterpiece, then there are only handful of them and Painnt is one of them. The application has over 130+ filters in different genres including classical, modern, abstract, mosaics, comic book, sketch and more. One can select a filter from the above-mentioned genre and select the photo on which you want to apply.
Once you select the image, it will then show some basic editing options including setting up the brightness, contrast etc. and different detailing options which include noise reduction, sharpness, smooth etc. But mind you, every time you select a filter, it first gets downloaded and you can use only after that. Each filter is about 1MB of file size, but it is worth as the output is simply amazing. We particularly liked the fact that it renders photos into realistic paintings. Though the app is free to download, it comes with some in-app purchases through which you can hide watermark, unlock the entire library and enable high resolution saves.